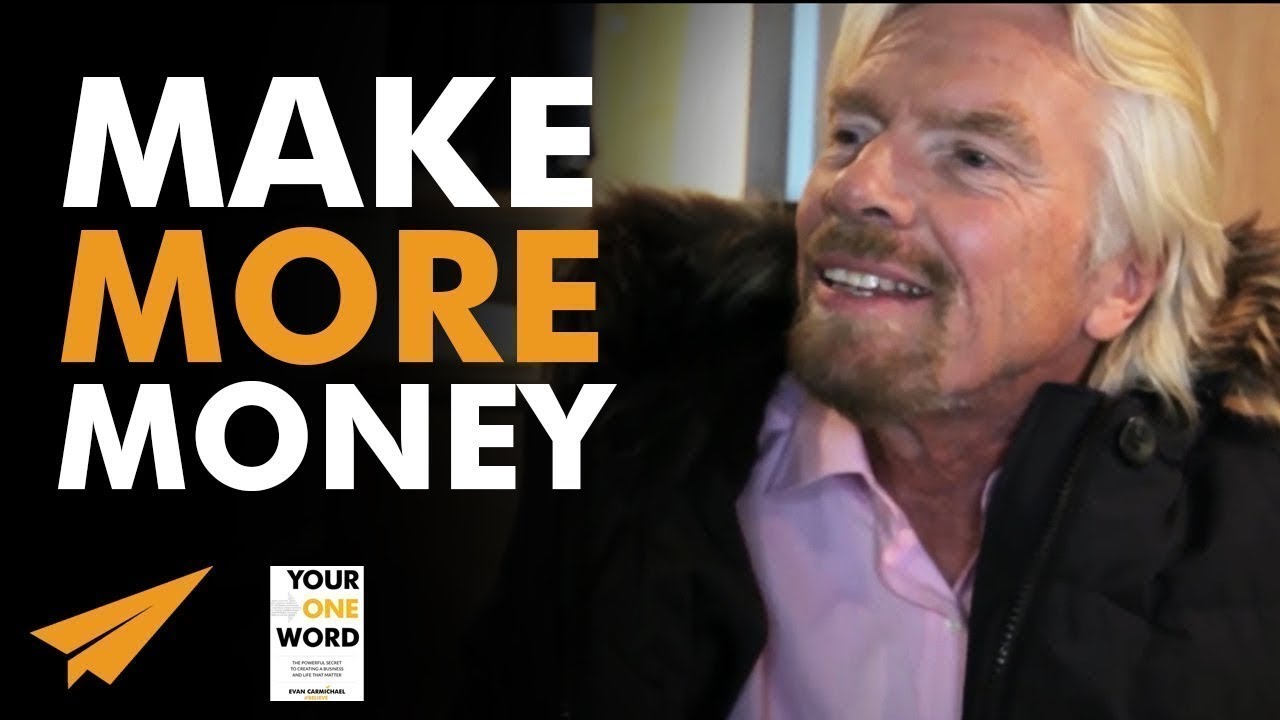 Evan Carmichael
If you just work for money, you'll never make it. But if you love what you're doing, success will be yours. Ray Kroc.
I want to make a million dollars before I turn X years old. Sound familiar?
Most new entrepreneurs are just trying to make money and that's why they fail.
They're tired of working for someone else and think you can strike it rich by branching off on your own. You're partly right. If you look at any list of the world's wealthiest people and remove those who had inherited wealth, almost everyone else is an entrepreneur.
You don't make real money working for someone else. But and this is a huge but, if money is your only goal then you'll never be rich.
Look at the list at the most successful entrepreneurs and you'll see that none of them are driven by the money. They want to change the way something is done. They want to have an impact. They want to leave a legacy.
To be successful as an entrepreneur, you need to build a business around your passion and use your one word as your operating philosophy.
You're not running a charity here, unless you are. Money is important. You're here to create profits and wealth but it's not the most important thing.
Success leaves clues. Still don't believe that money should never be your primary goal? Here are some more examples to follow. I encourage you to look up your favorite entrepreneur and see how they got started and what their priorities were.
"To be successful as an entrepreneur, you need to build a business around your passion and use your one word as your operating philosophy." – Evan Carmichael
Richard Branson said, never go into business purely to make money, if that's the sole motive you're better off doing nothing.
Chris Gardner said, you have to be committed and you have to find something that you are passionate about and forget about money.
Joyce Clyde Hall said, if a man goes into business with only the idea of making a lot of money, chances are he won't. But if he puts service and quality first, the money will take care of itself. Producing a first class product that is a real need is a much stronger motivation for success than getting rich.
Oprah Winfrey said, what I know is, is that if you do work that you love and work that fulfills you, the rest will come and I truly believe that the reason I've been able to be so financially successful is because my focus has never ever for one minute been money.
Walt Disney said, Disneyland is a work of love. We didn't go into Disneyland just with the idea of making money.
Donald Trump said, the most important thing in life is to love what you're doing because that's the only way you'll ever be good at. Money was never a motivation for me except as a way to keep score. The real excitement is in playing the game.
And Jennifer Lopez said, if you focus on the money, you're not going to get anywhere. You can want to be successful but at the end of the day, if money is your motivation, if that's how shallow your outlook is on life, then you're going to be such an empty person because there's nothing driving you from the inside, there's no passion.
---
You might also like
---
More from Book Videos
---
The extraordinary way to one million dollars. If I'm able to live an extraordinary life, If I'm able to do …
Evan: How to delight customers. My goal is to delight my own family of customers. Just like my dad did …
The $500,000 Family. It's not about skill level. For the most part, it's about an eagerness to help others, to …