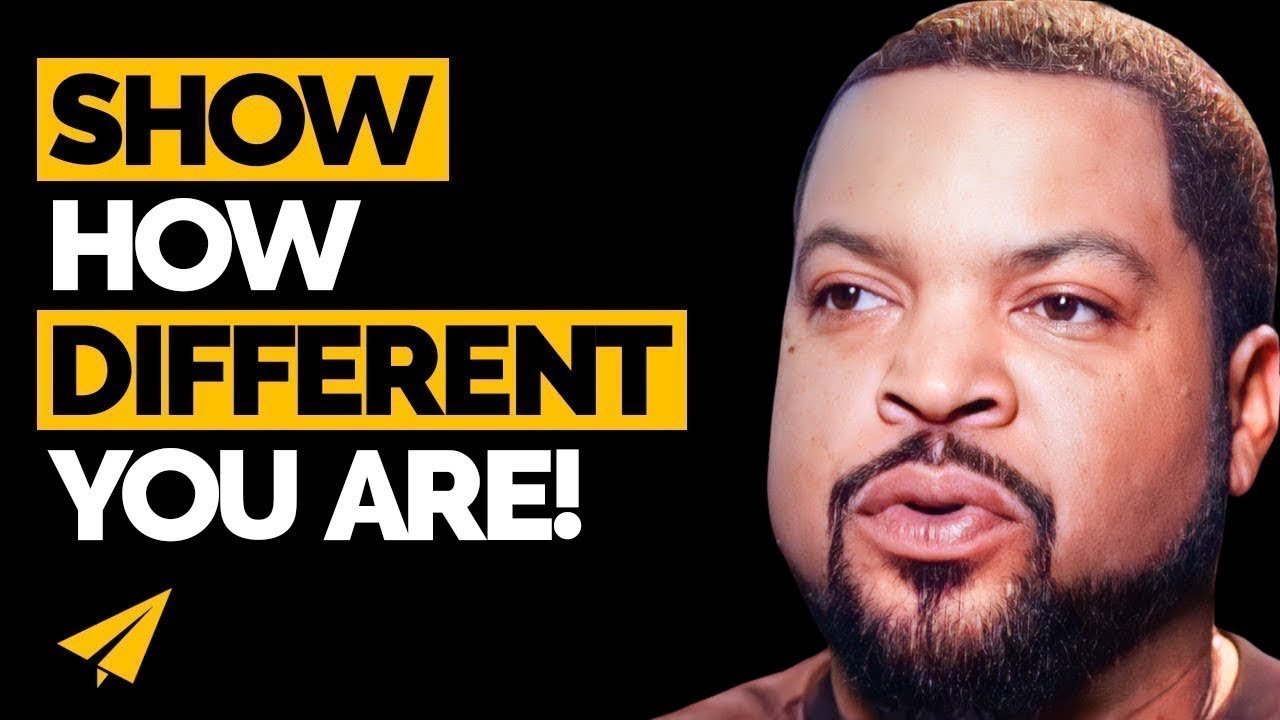 Famous Entrepreneur Quotes
Ice Cube's Quotes
"You know, the quality has always have to be bumped up. You know, I'm always tryin' to make sure more quality, more quality, more quality."
"Play hard, man. That's the values we give 'em, play hard."
"All my records aren't message driven records. All my albums aren't message driven albums."
Ice Cube's Top 10 Entrepreneurship Rules for Success and Business
He's an American rapper, record producer, actor and film producer. He began his career as a member of the hip hop group CIA and later joined the seminal rap group NWA. He's noted as a proficient lyricist and story teller and regarded as a brutally honest rapper. He's Ice Cube, and here's my take on his top 10 rules for success. 
Rule #1: Respect What You're Doing
Interviewer: What is the key to your success you think? 'Cause you've had a lot of wins, man, a lot of wins.
You know, I guess respecting what I'm doing more than getting a win, you know what I mean? I love the work, I love to actually get in there and create, and make something good. Take something out the back of my mind and give it a physical form and let people enjoy it. It's really what I get off on, so, to do that, to be in that mix, you know the quality has always have to be bumped up. You know, I'm always tryin' a make sure more quality, more quality, more quality. You know, throughout the whole project I'm the king of quality control.
Rule #2: Be Proactive
And I'm doing my career my way. You know, being able to put together your own movies is a blessing. Now, most actors are just sitting around waiting for somebody to say, "Hey, you want to be in my movie?" So, I don't like that. I wouldn't be an actor if I was just sitting around, so. I love producing, I love writing, and just making sure it happen. You know, you got to be proactive.
Rule #3: Be Yourself
Play hard, man, that's the values we give 'em. Play hard and, hey man, be yourself. You know, in this world when everybody wants you to be, you know, to conform to this conform to that. Man, my whole thing is be yourself, man, you know everybody's a individual. We all got different fingerprints, different DNA. Yo, man, we should just show how different we are man and just be yourself.
Rule #4: Deliver Your Message
My message is, You know, to me, only as good as the person delivering it. So, you know, the thing is, I want to evolve to the point where people are hearing, you know I mean, I don't want to evolve past the point of people hearing what I got to say. Hearing my message in that, in whatever particular record you listening to 'cause, all my records aren't message driven records, all my albums aren't message driven albums, you know. I wouldn't even call I am the West a message driven album, you know what I mean, I would call Raw Footage a message driven album, so. It depends on how I feel, but I think, you know, I just don't want to evolve past people hearing what I got to say, 'cause, you know, to me that's not evolving that's dissolving, you know, so it's really all about making sure the people are hearing you. And so, you got to do what you got to do in this climate to make sure you're heard.
Rule #5: Care About Your Core Fans
The beauty of Straight Out of Compton is not that some academy members get it, you know 'Cause they will get anything you throw in front of them. They don't know if this is authentic or not. It's the hard core fans, you know what I mean, it's the core fans are the ones who let you know if you got it right.
But, you know, it's like, that's what it's all about. It's all about the core fans and making sure they satisfied and then the fans, the fringe fans. They got to get in where they fit in, with me. You know what I mean, they just got to get in where they fit in. I'm not going to cater too much to a fringe fan as much as a core fan.
That's probably the key to your success right there too, at least one of them. Maybe,'cause I don't reach. It's just like focusing on that, yeah. You know, I'm not reaching 'cause you reach so far for that new fan, and you come attached or detached from the core fan.
Rule #6: Be Real
We said, you about to witness the strength of street knowledge. Meaning, you are about to witness, you know, a knowledge coming off the streets or out the streets that you may not have ever witnessed before. We just wanted to be real, we just wanted to, be honest. Street knowledge is a term to me, it means, letting the streets know what the government, politics, police, whatever, authority figures are, are doing up to, exposing them and also, letting, if the politicians are listening, letting them know what the streets think and how things are going and hopefully, there's some understanding that can be made in all this.
Rule #7: Make Your Life Better
And you got to bring a effort to the table. You can't look for the world to make your life better. You've got to make your life better. You got to bring in them grades. You got to do that work and it's hard work doing everything that we do. Nothing's easy, not even for a rapper, movie actor, whatever you want to do and it's all hard, and there's times where I don't want to get up, and I don't want to do it. But I got to do it, because this is my life. And you got to make those choices, and, you know, like I said, and I'mma end my little spiel right here, there's 24 hours in a day, you can do whatever you want with 'em. Whatever you want, you can waste 'em, or you can do something that's going to help your life. Because you will grow up, everybody here will grow up, and you will have to deal with all the problems that all the grown people around you are telling you that you going to have to deal with. It's no fairy tale, it's no lie. It's hard out there.
Rule #8: Do The Unexpected
Down for Whatever is one of them underrated joints on second side.
Man: It just comes man, tell them, tell them the flavor of it cause it just .
It's one of them slow flows, you know, that everybody into. So, a lot of people when I played it for them, they didn't even know that was me. They was like, "Who is that?" You know.
I was like, yo, that's me. You always got to give people what they don't expect.
Rule #9: Create Your Own Path
The question is, are we rock and roll?  And I say, you God damned right we rock and roll.  See, rock and roll is not a instrument. Rock and roll is not even a style of music. Rock and roll is a spirit. It's a spirit.  It's been going since the blues, jazz, bebop, soul, R&B, rock and roll, heavy metal, punk rock, and yes, hip hop.  And what connects us all is that spirit. That's what connects us all. That spirit. Rock and roll is not conforming to the people who came before you but creating your own path in music and in life. That is rock and roll and that is us.  So, rock and roll is not conforming, rock and roll is outside the box and rock and roll is NWA. I want to thank everybody who helped induct us into the rock and roll hall of fame and I just want to tell the world, damn that  was dope. Thank you.
Rule #10: Have Fun
(Click here to watch the video)
---
Thank you so much. I made this because Marcel Williams asked me to. So, if there is a famous entrepreneur that you want me to profile next, leave it down on the comments below and I'll see what I can do. I'd also love to know which if Ice Cube's top 10 rules had the biggest impact on you and why. Leave it in the comments and I will join in the discussion.  Continue to believe, and I'll see you soon.
---
Summary
Rule number one is my personal favorite, and I'd love to know which one you guys like the best.
Ice Cube's Rules
I hope you enjoyed this article, make sure to check my Ice Cube video on his Top 10 Rules For Success as well.
You might also like
---
More from Ice Cube
---
Good morning Believe Nation. My name is Evan Carmichael. My one word is believe and I believe that entrepreneurs will …