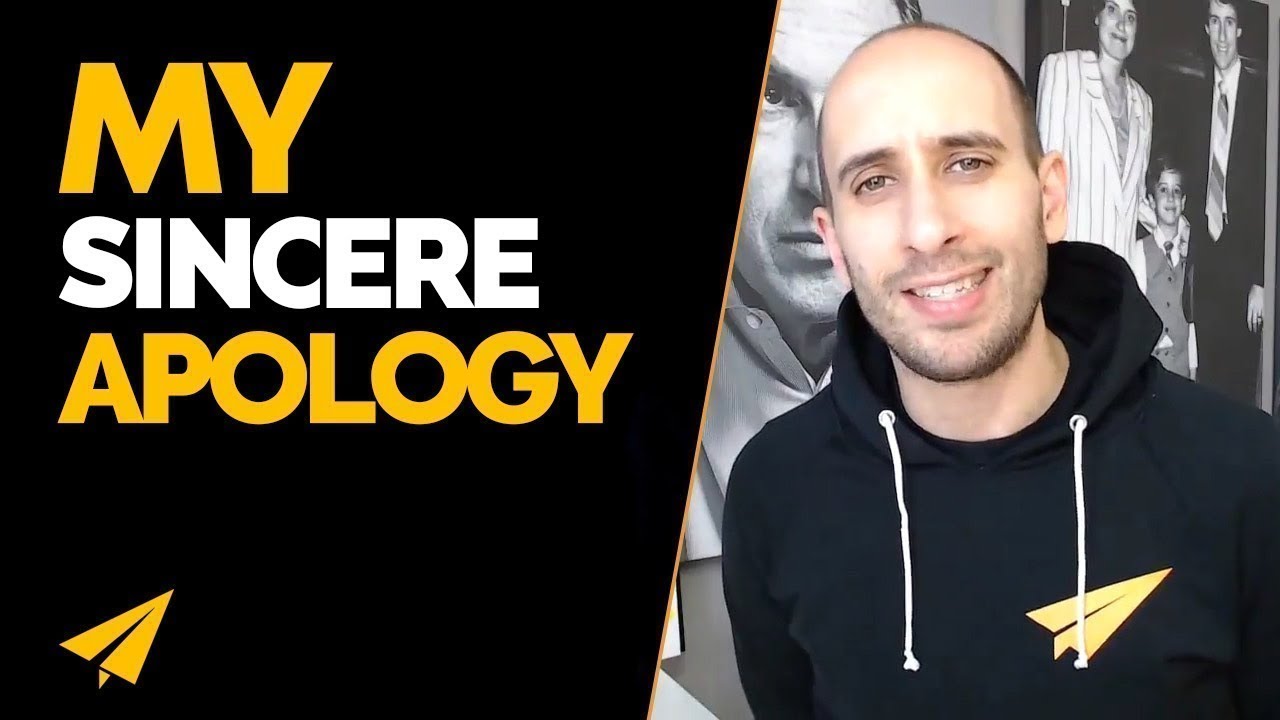 I'm really sorry, guys. We really screwed up. A lot of you may have noticed in some of the videos recently how crappy the audio quality is. That's because my camera guy messed up on the audio.
I've been using the same camera guy for a long time and he's great and he really cares deeply about the quality of the videos and he takes a lot of pride in his work, and we didn't notice the day of, so I film once a month usually the first or second Thursday, no, first or second Wednesday of the month, and that, we just recorded and he didn't notice that the audio wasn't picking up properly and we just basically figured out once we transferred all the files.
And I know a lot of you guys are complaining, a lot of you guys are upset, and rightfully so. The audio sounds like junk and it's not our usual standard and I appreciate the love, I appreciate the support, I appreciate you trying to hold me to higher standards.
I sincerely do, so we had options, you know. It was either we keep it up as it is, not film it again for our schedule until the beginning of next month and we decided, you know what, the points are still good. The points are still good. I like the content.
The audio sucks, but the points are still good. I still want to give you guys value. It's not what you're used to and again I'm sorry, but the content is still good, and I hope you will bear with me, have some patience as these videos keep coming out until probably the first week of August, maybe the second week of August just depending on the production schedule.
Yeah, and you know what, mess ups happen. We try to avoid them, we try to eliminate them. I'm sure you guys messed up a couple times in your business and you go through, you battle on, you fix them for the next time and hope that they don't happen again, and I'd love to hear what mess up you had recently in your business. Leave that down in the comments below.
Make me feel good for our team messing up and disappointing you guys. I think most of all, it's just a disappointment. You know, we try to make content that is high quality that I'm really proud of.
There's a lot of work that my entire team puts into creating the videos that we make every week for you guys to help you stay motivated and get ideas and it's really a lot of love.
Everybody, I promise you, everybody on the team puts a ton of love into making sure that it's a good quality product as best as we know how to make and sometimes we mess up and this was a pretty big mess up, and I'm really, I'm really sorry to do that to you guys. I'm way harder on myself, trust me, than the comments that you guys had for me coming in.
And thank you too for the support. There's been some really supportive comments, so thank you for the love. I really appreciate it, and again, hopefully you can bear with us until we get to the next group of recordings, but in the meantime that you need to enjoy, use it as an opportunity to remember the good quality content and be grateful for what is coming ahead, awesome stuff next time I promise.
Thank you guys again for the support and I'm sorry. Hope you have a great weekend. Continue to believe in whatever your one word is. Much love, guys. I'll see you soon.
---
You might also like
---
More from Evan Carmichael
---
What's up, Believe Nation? Greetings from London, England. It's Evan. My one word is believe and I believe in people, …
Watch Evan Carmichael's Top 10 Rules For Success video. Famous Entrepreneur Quotes Evan Carmichael's Quotes "Changing my environment had a dramatic impact …
Today we're going to look at seven different ways that you can make business alliances. What's up Believe Nation? It's Evan. …