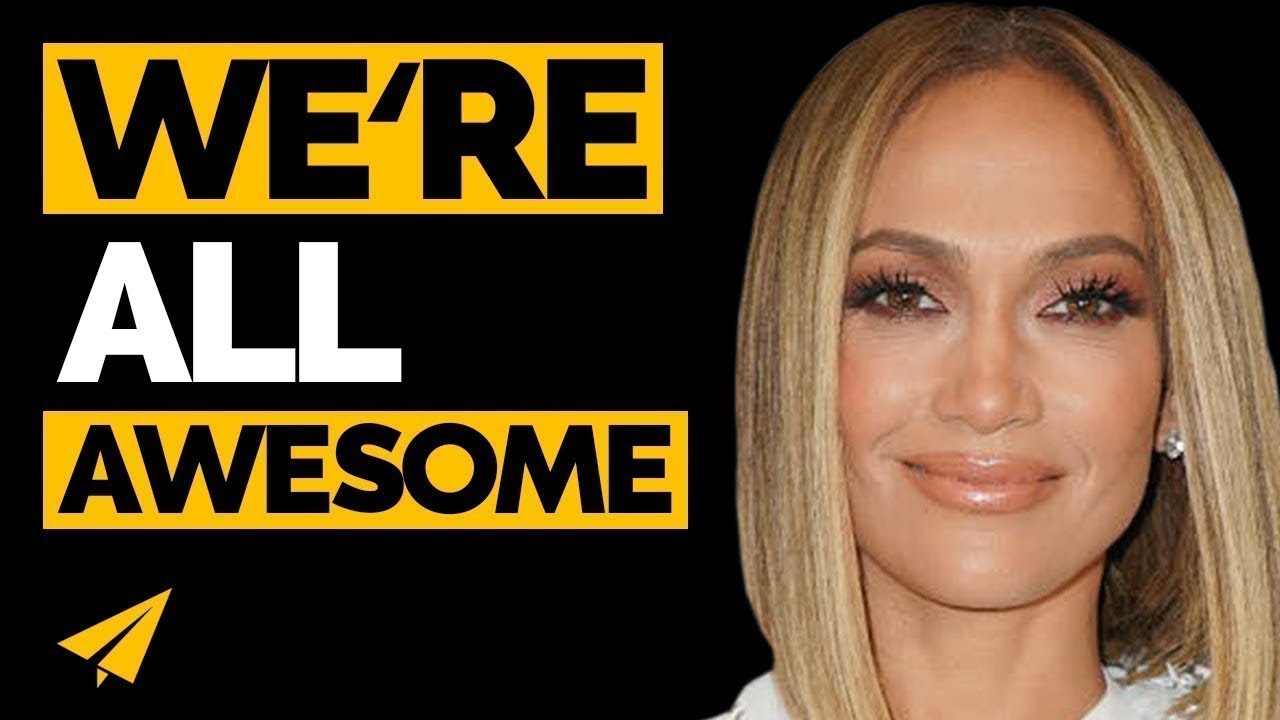 Famous Entrepreneur Quotes
Jennifer Lopez's Quotes
"I always say chemistry is everything."
"One day at a time, one hour at a time, don't get overwhelmed."
"Nobody knows what you can do but you."
Jennifer Lopez's Top 10 Entrepreneurship Rules For Business and Success
She's an American actress, author, dancer, fashion designer, and singer. She's the first Latina actress to earn over a million dollars for her roll in "Out of Sight". She's regarded as the most influential Hispanic artists in the United States. She's Jennifer Lopez and here are her top ten rules for success.  
Rule #1: Find the right chemistry
At the end of the day with an entrepreur you're talkin about a creative visionary. You're talkin about somebody whose the impetus, whose the spark… To the business, to everything. And then you're smart enough to grab this person whose great at marketing, with this person whose great at all the different aspects of what you'll need to make whatever it is your business is to succeed.
I always say chemistry is everything. You have to find chemistry with people and the people you have chemistry with doesn't always work. That first person that you choose for that job is like "Uh, this not going to work".
But then there's the people that come in and you just, you're like "Wow". Stuff happens when we're together. And I've been lucky enough to have a lot of people like that in my life. And because I'm a Leo and I'm very loyal, I stay with those people and we're able to build and build and build and think and create, and discover and keep challenging ourselves to be better and better and better. And what other produce could we create? What other thing can we do for the audience that's watching?
Rule #2: Learn from your mistakes
Well, Luana, there's been many mistakes I've made. I think that you only learn, really, in this world from the mistakes you make, from hard times, from going through difficult periods, that's when you grow. And we should look at these moments as opportunities for growth and as almost blessings.
Because if everything went smoothly all the time, we'd be very complacent and we'd stay in one place. And we'd never, ever stretch ourselves or question ourselves or want to be better people in a certain way. But these moments, they force us to do these things.
And those mistakes that I made, I can't just mention one mistake, I think of so many things that through my life that I go "Uh, that one maybe was not the right thing to do." But, if I hadn't of done that, then I wouldn't have known it wasn't the right thing to do. And so, those things are necessary.
Rule #3: Love what you do
I love what I do. And I feel really blessed. And I always try to remember that. Because, like you said when I walked in here, You like "Ah, you have so much going on, so busy and everything", but the truth is like I told you, what I'm doing downstairs with Kohl's is something I love doing.
And that's my thing and it's like, how do I make this work? Jennifer Lopez: How do we figure that out? And how do I give my best to that and to everything I'm doing? And it's just one day at a time, one hour at a time. Don't get overwhelmed. It's not rocket science. I'm not curing cancer. I'm just entertaining.
Rule #4: Work really hard
Hard work, I think, is the most important thing. You always hear that phrase "hard work beats talent, but talent don't work hard". It's good if you have both.  And I believe everybody does have talent. You got to find your talent and then you got to work really, really hard.
And I just strive to be the best. And I think those are the biggest key to success. But, the biggest one of all is working hard. You can't accomplish anything if you're not in early and out the latest, which, I usually am.
Rule #5: Ignore the #littleman
Nobody knows what you can do but you. Nobody can tell you. If I tell you all the people who told me I wasn't going to act or sing, or dance, or I wasn't good at it, or that I should stop, or I should quit, or even after I became famous, you know, for doing these things, I would be locked in a house somewhere doing nothing.
The truth is nobody knows what inside of you. Only you know what's inside of you. Only you know what you can accomplish and what you're capable of and what your gut and your dreams and your desires, and your wants, and your ability. You only know. Nobody else knows.
So, whatever you feel in your heart and your gut, you should follow that. Follow that. And then if that changes one day, that's fine, too. And then, you follow that. But you're the only one who knows. Nobody else.
Rule #6: Have fun
Tons of adrenaline, but, it's funny right before a show, in the hours before a show, you know it's coming. That hour before, you get that adrenaline and you get ready to go. But, for me, in the minutes, in the seconds before the show starts, I get very, very calm. It's like everything goes whoooosh.
We taped our prayer backstage and after the prayer, I was like, we work really hard. We have a great show. Let's just have fun. I had to remind myself. As much work as it is, and as much as I want to do well, and as much as everybody there wants to do their best, and be successful; At the end of the day, those people are there to have fun. You have fun. They have fun. It's a successful night. And so, that's what we do.
Rule #7: Be authentic
I think it is kind of a feeling. But it's also a dedication to creating one, a high quality product. Something that's authentic to you and your brand, which is I think, the most important thing. And something that is a differentiate of your product as well. Something that is only specific and not everybody else is doing it in the same way you're doing it.
How do you differentiate that authentic product of high quality? Do you know what I mean? It's a combination of those things. And again, my team would constantly challenging ourselves, whether it's movies, or brands, or TV, or books, or music, or whatever it is to create something of quality that is really going to make a difference in the marketplace.
Rule #8: #Believe
When did I feel like I went from ordinary to extraordinary? I have to tell you that I always felt, from my parents, that you could achieve anything so long as you worked hard. They were all about hard work and being able to accomplish whatever it is that you wanted to accomplish.
That was the idea that was put in my head very young. I like when they ask me what would you want to be up there and they gave me a choice of all these words and I said be extraordinary, because, I feel like we're all extraordinary. Nobody's the same.
There's no two people that are alike. And honestly, we all have the capacity, and we all have it in us, the ability to do whatever it is that we want to do. And all we have to do is kind of just put our minds to it and just work hard and you can make anything happen.
Rule #9: Follow your gut
For me was never about money and stuff like that. The last time I did something crazy. I cannot tell you how many people tried to talk me out of that. Like "Please don't do this". "This is the worst move you could ever make". And I was like, you know what? I don't think so.
It feels right for my life right now. I had just had the babies. They were just startin to walk and talk and really become fully functional people. And I just thought, you know what? They need stability. We've been traveling around. At that time Marc, their dad, was touring a lot.
And I was traveling, and it was just like, you know what? This is going to be a good thing for them, for me, I love the show, and I just basically said to everybody, I kind of overrode it. I have to say Benny was kind of on my side. He was like, "What do you feel like in your gut? "I feel like business-wise, for these reasons, "it could be good. "But, you have to feel good about it."
And I said I feel like it's going to be a good thing. I feel like I have something to contribute. I love music. I love talking about music. I love artists. That's what I want. I think this could be a really nice thing. By the way, we only signed off for one year.
You know, it wasn't like a thing where I thought, Oh God, I'm going to be here forever. I said no, I'll do it for a year and we'll see what happens. I wound up loving it so much that I did it for two years. And they asked me back, I was like okay.
Rule #10: Think big
Taking risks, for me, has been a big part of my journey. Just thinking outside the box, doing the thing that everybody thinks is dangerous sometimes, and just knowing that you can do it, knowing that you'll get through it. Thinking big.
It's something I say a lot of times when I feel bored. I always encourage my fans to think big. Think as big as you can. You reach, reach way beyond and even if you fall, you've still gone so far. Short on your goal, you still have went so high.
---
Thank you guys so much. I'd love to know which of J-Lo's top ten rules meant the most to you, had the biggest impact. Leave it in the comments below and we will join in the discussion.
And tell us who your favorite entrepreneur is that you want Evan to feature in a future video. Leave it in the comments below.
Thank you guys. Continue to believe. And we'll see you soon.
---
Summary
Jennifer Lopez's Rules
I hope you enjoyed this article, make sure to check my
 video on his Top 10 Rules For Success as well.
---
You might also like
---