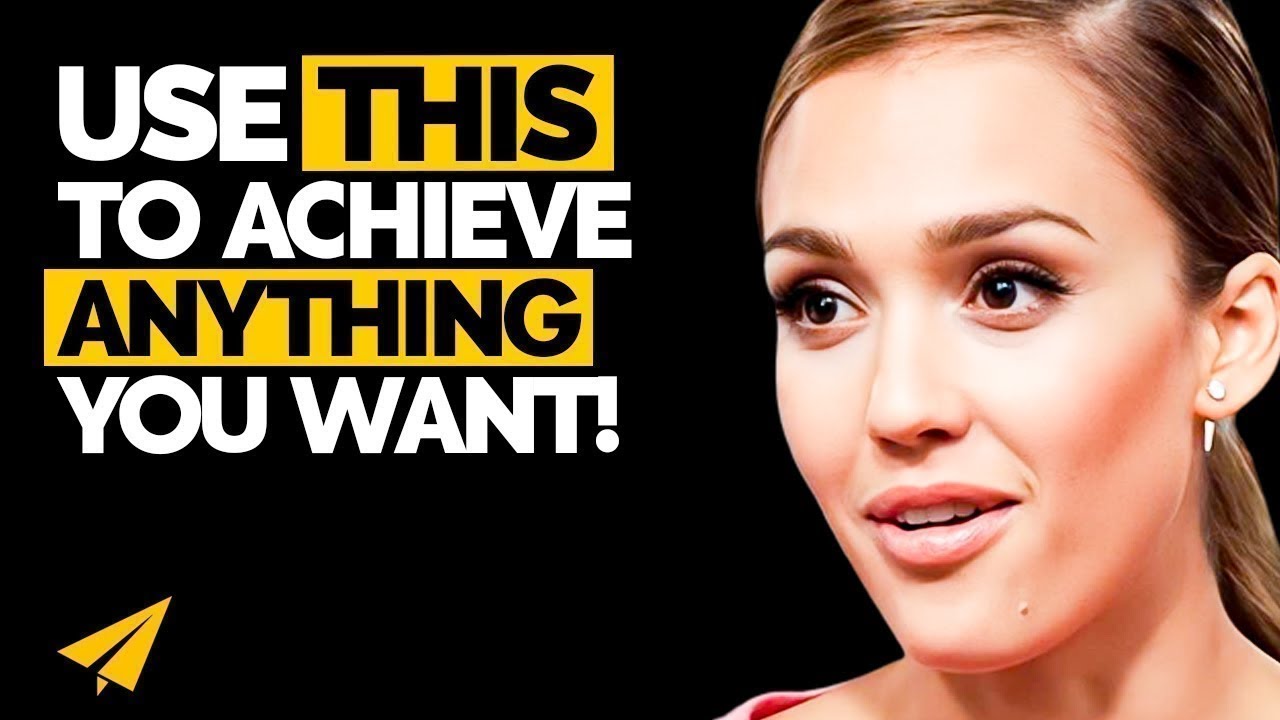 Famous Entrepreneur Quotes
Jessica Alba's Quotes
"The resistance that anybody has, whether you're a man or a woman, to your idea should do nothing but drive you forward."
"To have a brand that's for parents, is made by parents, and then we're listening to parents on how to change and grow, and evolve."
"I encourage people to be creative and inspired."
Jessica Alba's Top 10 Entrepreneurship Rules For Business and Success
She's an American actress, model, and businesswoman. Her Honest Company business, has become a huge success with a $1 billion valuation. She has an estimated net worth of over $200 million. She's Jessica Alba, and here are her top 10 rules for success.
Rule #1: Anything That You Want, You Can Achieve
When I was a kid, my parents said, anything that you want you can achieve, you just have to work really, really hard for it. I spent a lot of time in my head, fantasizing about being a super hero, and about being somebody else.
And what would it be like to live someone else's reality? There weren't so many women that were action stars. I thought that it would be really cool to be able to kick some butt.
Rule #2: Be Driven By Resistance
The resistance that anybody has, whether you're a man or a woman, to your idea should do nothing but drive you forward. And force you to really hone in on your idea, and give you energy. And if it actually holds you back, and makes you second guess yourself, then maybe you shouldn't be doing it.
Creating a business is impossible, at times it feels impossible, and so you really have to be just so passionate about it, and really don't take no for an answer. If anything can deviate you from your path, then maybe it's not necessarily the right one.
So make sure it's what you want it to be. Stay focused, and allow all that resistance along the way, to really give you energy and fuel your engine to move forward.
Rule #3: Treat People The Way You Want To be Treated
I always help. You know, I think I do unto others what I would want them to do unto me, at the end of the day. My parents always taught me that. And so I treat people the way I want to be treated. And that's kind of the standards that I live by.
Rule #4: Use Feedback To Improve Your Products
You know, we have direct access to our customer. Because I'm into social media, and I want to hear feedback from parents, how they like our products, and what they would like to change, and how they would like to innovate on these products. To have a brand that's for parents, is made by parents, and then we're listening to parents on how to change and grow, and evolve.
Rule #5: Create Products You're Proud Of
I think the big differentiator with our company versus the other companies out there, is they spend millions and millions of dollars on product development to make a product for one cent. They want to make the cheapest product as humanly possible, and they don't really look at the health ramifications or the healthiness of it.
It's really just how cheap, and high volume. And we're exactly the opposite. And so we spend a lot of money on product development, on high performance, on the best ingredients, the healthiest ingredients. But really honing in on performance.
Rule #6: Encourage Others To Be Creative
I think it's important for there to be, really no bureaucracy here. Everyone has a voice. I encourage people to be creative and inspired. No matter what position you're in here, everyone has an equal playing field in making this company the best company it can be.
So whether it's someone in our warehouse, who is a fantastic artist, and he brings his art to some of our customers. He spent 12 hours this one employee of ours, Dylan, he's a rock star. And he spent 12 hours customizing a box a month for one of our customers.
Whether he's doing a dinosaur or a robot, whatever if is, we want to bring delight and happiness to people outside, our customers, but also inside. So we do whatever we can. We have karaoke nights. We have what do you think would be the best thing in the whole world, that you would want this company to do days.
Which is everyday. And you know, I'm an actor, so I really approach it from a more playful, creative kind of mentality. And I really want people to be inspired, and have fun. And I want them to really challenge themselves, to push the limits.
Rule #7: Hustle
Well I was 12, so I didn't really have any idea of anything other than what I was doing. And I just hustled, and I tried to be professional, and tried to learn from my mistakes, and just try to stay two steps ahead of everyone and get those jobs.
Interviewer: Did you know that at that age that this is what you want to do for the rest of your life? Because a lot of people will get these jobs when they're young, and they think okay this is good for high school or whatever. But when did you make that decision this is going to be a life decision?
When I got Dark Angel. Because I didn't want to be a struggling professional in anything. My parents financially, they didn't have a lot, and they struggled a lot.
And so I just wanted to make sure that I was going to be set, and I wasn't going to struggle. And when I got Dark Angel, that was like, okay maybe I can do this for a living. And maybe it could be a real career for me.
Rule #8: Know Your Weaknesses
Being intuitive is important. And then surround yourself with really smart, business people that can support your weaknesses. Know what they are. I know I don't know how to create an e-commerce platform.
I'm well aware of that. So I surrounded myself with people who can, and who do do that. And then as far as mentors go, countless. I was not shy about making phone calls to many people. I've been fortunate enough to know people like Tory Burch, and Di von Fürstenberg.
And they got lots of emails and phone calls from me along the way, with tears in my eyes, saying I don't know if this is possible, why is everyone telling me no? What do I do? What does it even mean to get venture capitol? What is venture capitol? What's a board? Like I just didn't know all these business terms. And so they helped me understand it.
Rule #9: Don't Be Defined By Your Mistakes
I needed people telling me no. I needed people to not get it, and look at me cross-eyed, for me to really figure out exactly what I was going to do, and how I was going to do it. It's something that I had to learn as a woman in business, is A, to ask for help.
And to not be afraid of criticism. And when you don't know what to do, to be okay with not knowing, but learning. And also to not be defined by your mistakes. There's challenges, there's roadblocks, there's mountains.
And you just have to figure it out. You just have to be malleable. You have to surround yourself with really smart people. And I didn't think I was smart for a really long time.
Interviewer: Do you think you're smart now?
Yeah, I think I'm not the smartest, but I try.
Rule #10: There Is Always A Way To Do It Better
I had this idea on how a family brand can be built, that was honest and convenient. The thing that drove me was wanting the best and setting the bar really, really high. There's always a way to do it better. People looked at me like I was nuts. You want to do all of this? It's too big of an idea. Why don't you just do an endorsement? It would just be so much easier. And it was about money for them. And I was like, but this isn't about money for me. I needed to do this for my daughter, I needed to do this for other families. There was no way that I could give up until I gave it my all.
---
Thank you guys so much. I made this because Robin Nicole Songwriter asked me to. So if there's a famous entrepreneur that you want me to profile next, leave it in the comments below, and I'll see what I can do.
I'd also love to know which of Jessica Alba's top 10 rules meant the most to you; you're going to take some action on. Leave it in the comments, and I'm going to join the discussion. Thank you so much, continue to believe, and we'll see you soon.
---
Summary
Jessica Alba's Rules
I hope you enjoyed this article, make sure to check my Jessica Alba video on his Top 10 Rules For Success as well.
---
You might also like
---
More from Jessica Alba
---
Good morning Believe Nation. My name is Evan Carmichael. My one word is believe. I believe that entrepreneurs will solve …