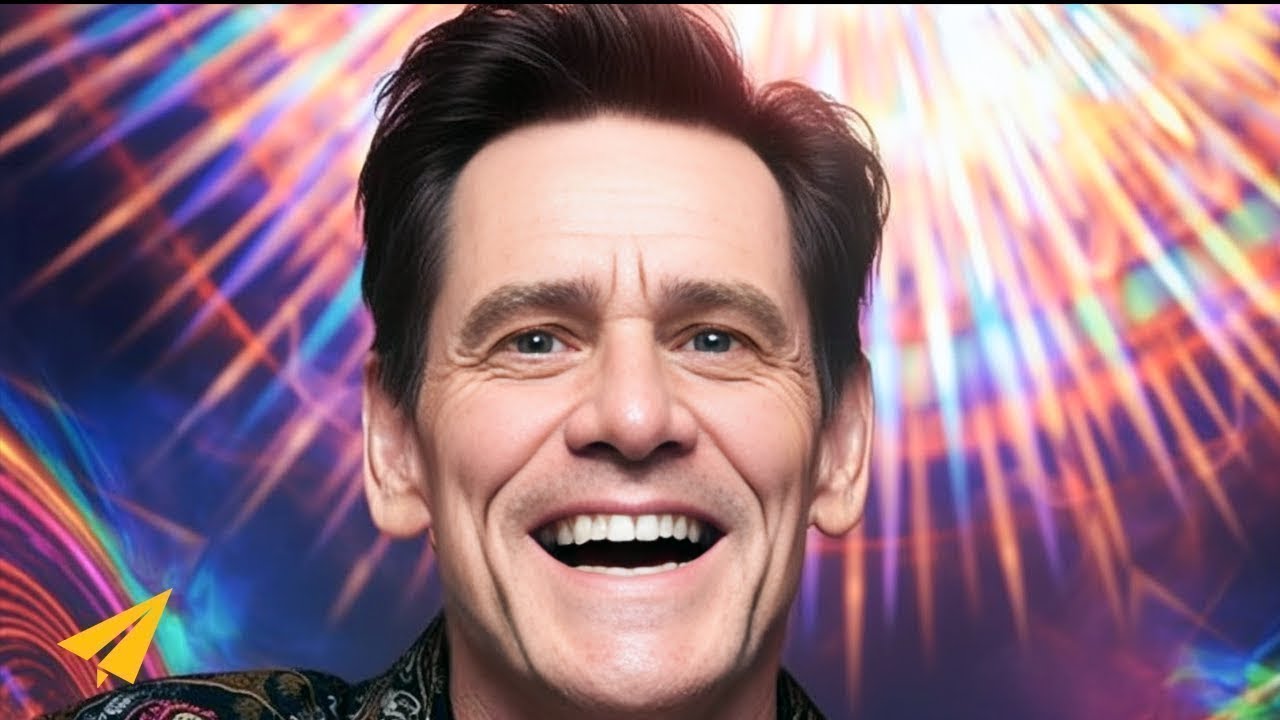 Famous Entrepreneur Quotes
Jim Carrey's Quotes
"You'll come up with your own style. That's part of the fun."
"Just this insane belief in my own ability to manifest things, insane belief."
"Choose love and don't ever let fear turn you against your playful heart."
Jim Carrey's Top 10 Entrepreneurship Rules For Business and Success
He's one of the biggest movie stars in Hollywood. He has a net worth of 150 million dollars. Oprah Winfrey said in all of the years of her show, he was one of their greatest teachers. He's Jim Carrey and here are is top ten rules for success.
Rule #1: Visualize Your Success
Oprah: Who would have thought, in all of the years of the Oprah show, that Jim Carrey would be one of our greatest teachers?
Oprah: I think it's really a marvelous thing, that visualization thing you did. Do you all read about this or hear this? That you use to go up on Mulholland Drive and park.
Yeah, every night.
Oprah: And park and visualize, seeing yourself as…
Yeah, I would visualize, yeah I would visualize
Oprah: This is when you were broke and poor.
Right, having directors interested in me and people that I respected saying, "You know, I like your work," or whatever that is and I would visualize things coming to me that I wanted or whatever.
Oprah: This was in like 1987, 85.
Yeah, yeah.
Oprah: And didn't you
And I had nothing at that time. So, it was like, it just made me feel better. It made me, at that time, all it really was for me was kind of making me feel better. I would drive home and think, "Well, I do have these things. "They're out there. "I just don't have a hold of them yet, "but they're out there.'
Oprah: So didn't you write yourself a check? I heard that you did, is it true?
Yeah, I wrote myself a check for 10 million dollars for acting services rendered and I gave myself five years, or three years maybe, and I dated it Thanksgiving 1995 and I put it in my wallet and I kept it there and it deteriorated and deteriorated and stuff. But then, just before Thanksgiving 1995, I found out that I was going to make 10 million dollars on, I think it was Dumb and Dumber.
Rule #2: See Challenges As Beneficial
And when I say life doesn't happen to you, it happens for you, I really don't know if that's true. I'm just making a conscious choice to perceive challenges as something beneficial so that I can deal with them in the most productive way. You'll come up with your own style. That's part of the fun.
Rule #3: Follow Your Passion
All my life I've really wanted to do this, so it doesn't seem like I've been in the business for a short time. It's all I've ever wanted to do. It's all I've ever done.
Rule #4: Be Creator
Just this insane belief in my own ability to manifest things, insane belief. You know, that I think it's ultimately complete sanity, but I believe we're creators. And I believe we create with every thought and every word and every moment is pregnant with the next moment of your life.
Rule #5: Risk Being Yourself
You already know who you are and that peace, that peace that we're after, lies somewhere beyond personality. Your need for acceptance can make you invisible in this world. Don't let anything stand in the way of the light that shines through this form. Risk being seen in all of your glory.
Rule #6: Compromise
I have no education. I had no high school diploma. I didn't even have a GED. I quit high school halfway through grade 10. I didn't have a lot of options. I would be dishwasher or a waiter or custodial work of some sort. So I decided, I might as well go and do something creative.
I decided to go to The Comedy Store, Laugh Factory, and Improv, you know, all of those clubs, every night and make my 25 bucks a pop a set. It was my version of being a waiter. It was a compromise I decided to make. Out of that came In Living Color and out of that came touring auditoriums, 5,000 seaters.
It was a really creative time. I was able to prove that I didn't have to be an impressionist, that I had a personality of my own, that however abrasive it might be from time to time. But long story short, all of it came from that compromise, from that deciding to do what I didn't want to do.
The things you can't do or the things you're not allowed to do, like if the executives come and say you can't do that, whatever it is, it's too expensive. You get angry, you get out of your mind about it because you've been clinging to this concept and this image that you have of how it should be done.
And, invariably, most times after that storm has passed and you actually sit down and go, "Okay, we can't do it that way. "How can we do it?" You end up with something even better than what was there before. And you go, "Oh, that's the universe. "That's how it works." Just like relationships, like everything.
The thing that is taken away, if you're clinging to it, you're trying to fix, and you're trying to secure it, make sure it doesn't go away. You think your life will be destroyed, everything will be ruined. And it's just the universe going, "No, I have something better for you, just have faith." Sometimes compromise is actually the way to get to what you want.
Rule #7: Don't Let Fear Hold You Back
You are ready and able to do beautiful things in this world. And after you walk through those doors today, you will only ever have two choices, love or fear. Choose love and don't ever let fear turn you against your playful heart.
Rule #8: Believe
Total believer, yeah. I believe in manifestation. I believe in, you know, putting a rocket of desire out into the universe and you get it when you believe it. You get it when you believe you have it. And that's they key, is like people still, they sit around going, "When's it going to come, "when's it going to come, when's it going to come, "when's it going to come?" And that's the wrong way. You're facing the wrong way. You're facing away from it. You have to go, "It's here, it's here, it's here."
Rule #9: Have Intention
It's our intention. Our intention is everything. Nothing happens on this planet without it. Not one single thing has ever been accomplished without intention.
Rule #10: Take A Chance
You can spend your whole life imagining ghosts, worrying about the pathway to the future, but all there will ever be is what's happening here and the decisions we make in this moment, which are based in either love or fear. So many of us choose our path out of fear disguised as practicality.
What we really want seems impossibly out of reach and ridiculous to expect. So we never dare to ask the universe for it. I'm saying, I'm the proof that you can ask the universe for it. Please.  And if it doesn't happen for you right away, it's only because the universe is so busy fulfilling my order.
My father could have been a great comedian, be he didn't believe that that was possible for him. And so he made a conservative choice. Instead, he got a safe job as an accountant. And when I was 12 years old, he was let go from that safe job and our family had to do whatever we could to survive.
I learned many great lessons from my father. Not the least of which was that you can fail at what you don't want. So you might as well take a chance on doing what you love.
---
Thank you so much. I made this because Daniel Grantham asked me to. So if there's a famous entrepreneur that you want me to profile, leave a comment below. Thank you for, continue to believe, and I'll see you soon.
---
Summary
Jim Carrey's Rules
I hope you enjoyed this article, make sure to check my Jim Carrey video on his Top 10 Rules For Success as well.
Related Jim Carrey links
---
You might also like
---
More from Evan Carmichael
---
What's up, Believe Nation? Greetings from London, England. It's Evan. My one word is believe and I believe in people, …
Today we're going to look at seven different ways that you can make business alliances. What's up Believe Nation? It's Evan. …