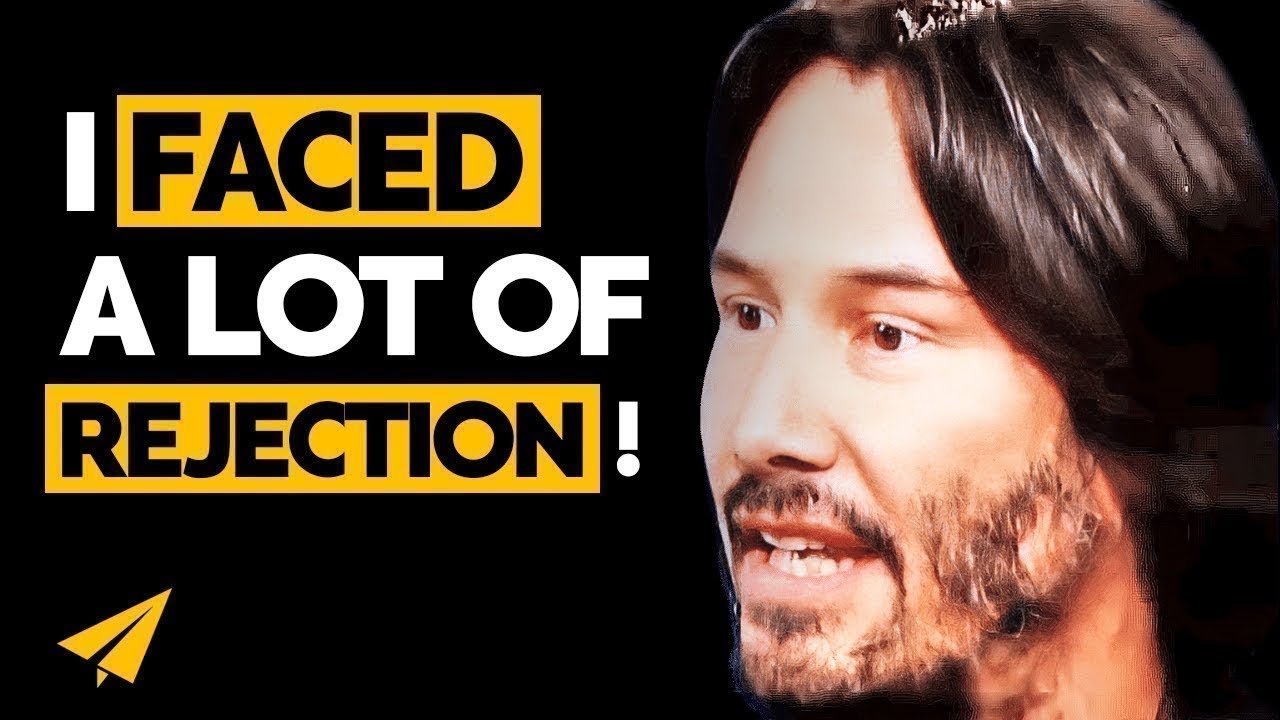 Famous Entrepreneur Quotes
Keanu Reeves's Quotes
"I was very self-motivated when I was in school. I was taking acting classes at night, I was going to Summer Stock Theater."
"Since I was a child I was always asking why."
"Your life experience is a resource. It's kind of a resource, it's what you can bring."
Keanu Reeves's Top 10 Entrepreneurship Rules For Business and Success
He's a Canadian actor, producer, director and musician. He's best known for his acting career, which began in 1985, and has spanned more than three decades. His acting career has garnered several awards, including a star on the Hollywood Walk of Fame. He's Keanu Reeves, and here's my take on his top 10 rules for success.
Rule #1: Work On Your calling
I left home when I was 17, 18. I drove from Toronto Canada to Los Angeles when I was 20. And moved out of my home when I was 18. So the beginning, I could take care of myself as a teenager. When I moved to the States I had some family, and I had a lot of rejection.
Interviewer: Who did you want to be? How did you foresee your future as an actor?
I didn't, I just wanted to do it. I was very self-motivated. When I was in school I was taking acting classes at night, I was going to Summer Stock Theater, I was doing community theater.
Interviewer: You were simply enjoying it.
I was enjoying it, but it was a kind of; I don't want to use the word calling.
Interviewer: Like destiny.
I don't know if it was destiny, it's just what I wanted to do.
Interviewer: Still enjoying it.
Yeah, still enjoying it and still working at working I call it.
Rule #2: Be Thoughtful Of Your Sacrifices
He's letting go of his best self for one, his own kind of dark passion to fight, to want to have power. But he's using it as like, but I have to take care of the temple. I have to take care of my parents, I have to take care of my master. And so, it's called Man of Tai Chi.
There's these things that we often times, we have responsibilities. And so we'll make sacrifices, you know. Or we'll be attracted to something, and we'll make sacrifices to get something. And the film is kind of promoting the idea that we have to be thoughtful about that. That you can sometimes sacrifice yourself, that you think it's for the good, but maybe there's another way.
Rule #3: Take the Red Pill
Blue pill or red pill? Easy, red pill. What?
Man: You take the blue pill, the story ends, you wake up in your bed and believe whatever you want to believe. You take the red pill, you stay in wonderland. And I show you how deep the rabbit hole goes. Remember, all I'm offering is the truth, nothing more.
The red pill to me is a kind of symbolic taking up of the torch of trying to understand, and to, in a way, there's an idealism to it. It's almost like, to me, the red pill represents the best of who we can possibly be. To ourselves and to other people. To all sentient beings, to nature, everything.
Rule #4: Be Ready
I trained for the film for about two months, hanging out with lawyers, going to court, working on an accent. I did some movement exercises, just for the guy. And so by the time I got to the film, I was just ready.
Rule #5: Be Curious
Since I was a child I was always asking why. It used to drive everyone around me crazy because it was like why and how come. So once I started working and making movies, and acting in that format, I was always really curious about where the camera was going, what was the lens doing. Also in terms of what everybody else was doing.
Rule #6: Enjoy What You Do
Oh my God, I know, that's like the thing. It's like okay Keanu, the waves are three feet high, you're in Hawaii ocean; it's just the ocean. And we want you to fall off. We want you to just dive off your board into the ground. I got bumps and cuts, and boards, and elbows, and jumping and scraping, but that's fun.
Rule #7: Use Your Life Experience
Your life experience is a resource. It's kind of a resource; it's what you can bring. And so I kind of describe it as like, there's myself and then there's the role, and the story that you're telling. And you bring what you bring, and then you learn, and you go to places that the character will take you to.
Rule #8: Keep It Simple
I know I'm a pretty simple guy. Ever since I was a young kid I wanted to act. I started professional acting when I was 15. And I've been really lucky to have the chance to have a career. I just have always tried to keep it simple.
Rule #9: Find Happiness
Happiness is, I guess I can only do kind of an emotive run on that, which is it's all good. Everything's good. You're feeling good, you're doing something that makes you feel good. You're working with people, loving with people. It's all good.
Rule #10: Be Humble
---
Thank you so much. I made this because Jason Rosanina asked me to. So if there's a famous entrepreneur that you want me to profile next, leave it in the comments below, and I'll see what I can do. I'd also love to know which of Keanu's top 10 rules had the biggest impact on you, and why.
Which did you like the most, what resonated with you the most? Leave it in the comments and I will join in the discussion.
Thank you so much. Continue to believe, and I'll see you soon.
---
BONUS
Collaborate
I don't know; I find in my career I've had a lot of people disagree with me.  But I'm okay with that. I think that's part of the collaboration. It's like, I have to understand what you're thinking and feeling if you're acting in a piece, if you're the production designer. It's this collaboration of ideas, and as long as you know that I'm always right.  It's great, it's perfect.
Interviewer: What happens if I don't know that?
Then we have to talk longer.
Interviewer: Do you say, like let's meet in private?
Yeah, then we're just, okay come with me, and let me just show you.
Keep Going
Interviewer: How do you shake it off, when you get critiqued?
Drink.  Just keep going.
Interviewer: But you're working on something for six months, and all of a sudden it comes out.
And gets dismissed.
Interviewer: Yes. And then you just get harpooned.
Yeah, it's awful; yeah I hate it. And you hope that the people enjoy what you do, and when they don't it's always a drag. And then when you get harpooned, it's like really, okay.
---
Summary
Keanu Reeves's Rules
BONUS
I hope you enjoyed this article, make sure to check my Keanu Reeves video on his Top 10 Rules For Success as well.
---
You might also like
---