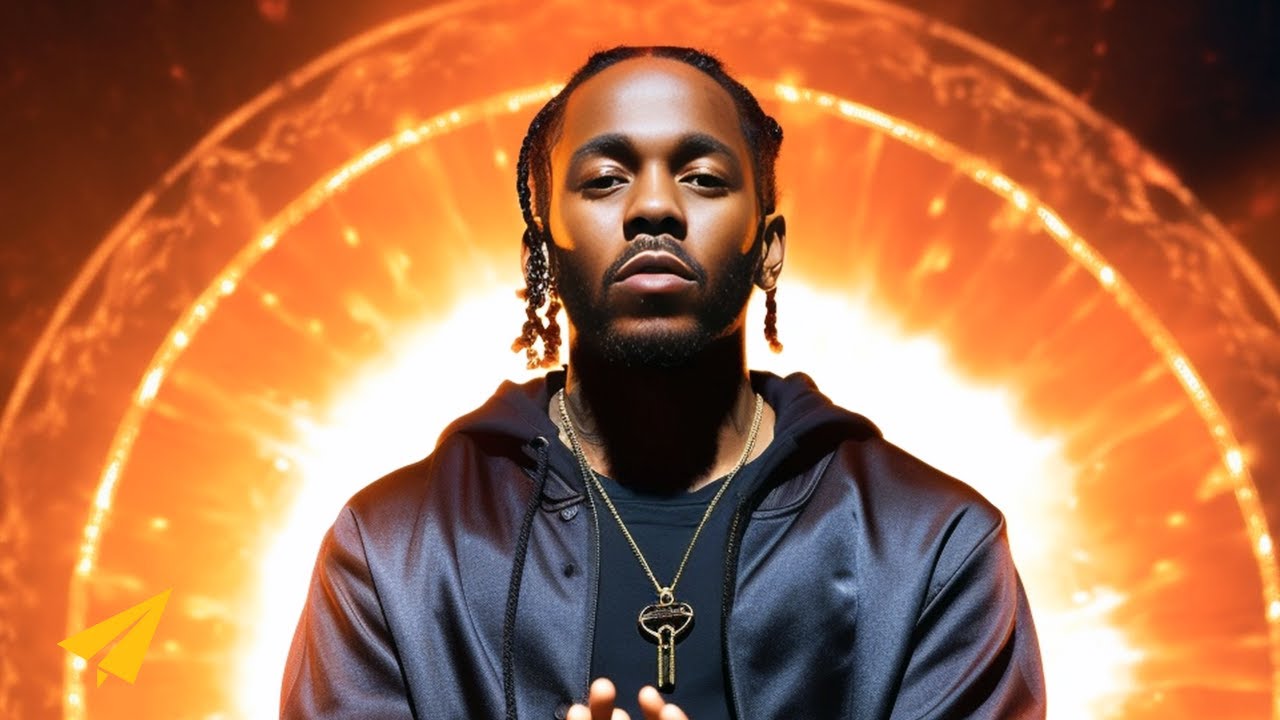 Famous Entrepreneur Quotes
Kendrick Lamar's Quotes
"A lot of people have their own different niche, you don't have to be a super lyricist or a storyteller. It could just be the energy you bring."
"People don't like to look themselves in the mirror. That's the hardest thing to do, to critique yourself."
"You want the flashy things until, you know, you grow older, as an adult. And you be able to understand yourself a little bit more."
Kendrick Lamar's Top 10 Entrepreneurship Rules For Business and Success
He's an American rapper from Compton, California. His major label debut was in October of 2012, to critical success. Time named him one of the hundred most influential people in the world in 2016. He's Kendrick Lamar and here is my take on his top ten rules for success. 
Rule #1: Stand Behind What You Do
It's a whole world out there, man, that believes in what you can do and what you can say and the energy you bring, you know. I'm not even just justifying myself. A lot of people have their own different niche, and you know, you don't have to be a super lyricist or a storyteller.
It could just be the energy you bring. Know what I'm saying, they believe in that. But the moment they feel like you don't believe in that no more and you just going with the next trend, whether it's 808s or whether it's a up-tempo or slow-tempo.
Man: Autotune or whatever.
Exactly. They don't believe in you no more, you know, the culture don't believe in you no more. So stand behind what you do and you know, the world is going to move by it. And that's exactly how I look at it.
Rule #2: Critique Yourself First
People don't like to look at themselves in the mirror. That's the hardest thing to do, you know, is to critique yourself rather than point the finger. Everybody hates change. So to actually do that and say "I'm wrong in a lot of areas."
I look at myself in the mirror and I'm saying, "I'm wrong in a lot of areas," that takes a lot of willpower, you dig what I'm saying? So it started with self first.
Rule #3: Connect With People
The nickname, that been acquired since I was a kid, just being in the neighborhood. Something given to me by just my homeboys growing up in Compton, so that name will always be there. I'll go back to the city now and they don't call me Kendrick.
I just felt like it was a time for me to grow, you know, not only as a artist but as a person. I want the world to know me for who I am. And I just sit back and reflect on why Tupac is one of the greatest, why BIG's one of the greatest, why Jay is.
Because the people felt like they had a connection, it wasn't just a facade that you seen on stage or on TV. People actually felt like it was a part of what you was going through and your worries and just life in general. You know, I said what better way to start that rather than giving them my real name, letting them know who I am as a person.
My songs are personal, I do try to make it universal. It took me a long time to figure that out, and not stay just in that one box. Because now I know the world is listening.
Rule #4: Stay Humble
When I started doing music, at first I was selfish. Doing music, I mean, that I like. I got a whole community behind me now, you know what I'm saying? So it's more of a responsibility 'cause they banking on me to have some positive light.
You know what I mean, the city of Compton, there's always been a negative stigma there. So I'm at a point now where I can walk through any neighborhood and they'll be like, "Yo nigga, you better go. You better do it for us because at the end of the day, we going to be locked up.
" They're locked up in the penitentiary calling me and saying, "Yo, I need you to look out for my little son or my nephew through your music," dig what I'm saying? That's a responsibility I have and that's what keeps me humble, man. That and just life in general, and my family.
I'm the oldest of four, you know, so I got to make a for them and make a positive life for them. My little brother's 17 now and he's in the city of Compton. He might go through the same steps and mistakes that I made. So that's what really humbles me and keeps my head level.
Rule #5: Don't Lose Your Passion
I think some of my best advice recently came from Dre, is to keep the passion for the music. You know, always keep that because so many people lose passion and everything's starting to be about a dollar and that's when you know the value of the music goes down.
Rule #6: Be Honest
When I was listening to NWA, anything that I did in the streets, it wasn't from NWA, it was because my cousins was doing it, you know, my uncle was. A song really didn't, the songs that they had was just autobiography of what I seen anyway.
So for me, personally, knowing how kids react to music, that's why I tend to always have the reasoning behind it. It's still gangsta rap, it's still harsh. And some parents may not want their kids to listen to some records. Not all records, but some records.
But at the same time, when I do do these records, it's a sort of responsibility of giving, like I said, the happenings behind it. Yeah, you can go kill somebody, I'm going to talk about killing somebody, but I'm not going to talk about it without saying that you're risking your life for 25 years times four in the state correctional facility.
It's not just doing it for fun, with bottles and women around me. I'm talking about it with cuffs and chains, you know what I'm saying? Any kid that's listening to it, you're going to have a precaution. That's the realities that be. I'm just going to continue to give people what I know, what I want to know, what they don't know, and what we all can learn.
Rule #7: Love
The reason why we're on earth today, you, me, him, her, all these different walks of life, is all a test, it's almost like an experiment, God's experiment. When are we going to understand that we are put on earth to love? That's all it's about.
Everybody wants to figure out how complicated life is and break it down. This is what I truly think. I really think that it's going to keep going on. War going to keep going on, frustration going to keep going on, anger will keep going on, 'til we finally go back down to the simplest word. Love. And when God sees that, then we have an answer. But until then it's going to be warfare.
Rule #8: Find True Happiness
You want the flashy things until, you know, you grow older, you know, as an adult. And you be able to understand yourself a little bit more. I learned that them things didn't make me happy. I learned that money really don't make me, I'm learning that now, you know.
That's not really my peace of mind, having money. That's something I learned this year and years before that. And learned that jewelry and all that stuff won't really make me happy. And when you learn that, you'll be able to grow, grow more as a person. What makes me happy is really challenging myself and knowing that I defeated my last goal and took myself to the next level, was a better person.
Rule #9: Voice Your Opinion
Interviewer: It was for real, I think. They called you "The Black Dylan."
That was crazy.
Interviewer: Yeah, 'cause Dylan was prolific, and I'm sure that's where he's coming from.
Yeah, definitely. Always said, man, if I'm going to do this I'm going to say something. I'm not just going to rap a bunch of verses.  That's what Dylan, you know, he's a legend. And he said something, he voiced his opinion. And the world gravitated towards it and I want to do that with music.
Rule #10: Follow Your Heart
Reporter: This young, dedicated artist can't help but reflect on those who once doubted him.
Kendrick: They never said I wasn't talented enough. They'll say something like, "The industry is shady. You don't need to be doing this." I respect their opinions but at the end of the day I have to follow my heart and that's what I want to do. It was a passion, I couldn't shake it. And I be hurt now if I didn't stick with it because it'll always be on my head.
---
Thank you guys so much. I made this  because The King Slayer asked me to, so if there's a famous entrepreneur that you want me to profile next, leave it in the comments below and I'll see what I can do.
And if you like some of the quotes that other people have shared from Kendrick down below in the quotations, give it a thumbs-up to show your approval.
Finally, I want to give a quick shout-out to Jason "J-Ryze Fonceca from ryzeonline.com, friend of the channel who picked up another copy of the book. J-Ryze, really appreciate the love. Thank you guys. Continue to believe and I'll see you soon.
---
BONUS
Be Dedicated
Make sure you're dedicated, you know. 'Cause doing it half-assed ain't going to get you nowhere. And if it do get you somewhere, you ain't going to be there too long. You got to make sure you're rally dedicated to the music.
Touch Lives
One of my teachers, he actually said, "The day you stop being scared to touch people and talk to people, that's the day your mind will open up to so many things." I try to imply what I learned in 7th grade even to this day.
Push Forward
Interviewer: Challenge. Other rappers. Have you been hearing things coming out of other rappers that are going back at you, or is it dying down? Or do they just take it as a challenge?
Yeah, I think they just take it as a challenge. But you know, the whole point of the thing is not just to challenge for the moment. Challlenge for the whole extension of this hip-hop culture, not just off the hype, but what we going to do after, what we going to do to challenge ourself, how we going to make better records, how we going to push forward and innovate the next generation coming up rather than just sticking in the moment of a verse. So that was the whole point of the joint and I hope everybody really get the ideal behind it.
Summary
Kendrick Lamar's Rules
BONUS
I hope you enjoyed this article, make sure to check my Kendrick Lamar video on his Top 10 Rules For Success as well.
---
You might also like
---
More from Kendrick Lamar
---
My name is Lily Ma and my one word is extraordinary. I believe that every human being is capable of …
Hello, Believe Nation, my name is Evan Carmichael. My one word is Believe, and I believe that entrepreneurs are going …
Good morning Believe Nation! Today's message is follow your heart. Over to you, Shaquille O'Neal. Shaquille O'Neal Interviewer: What is it about investment …