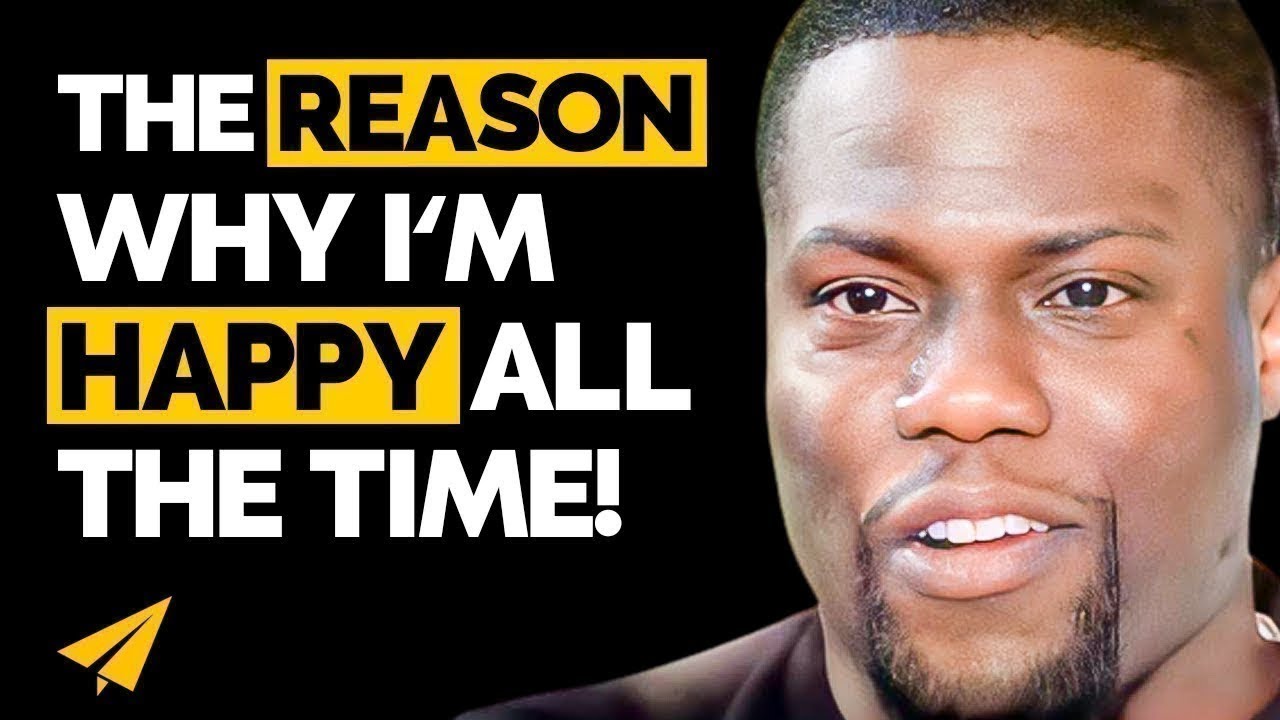 Famous Entrepreneur Quotes
Kevin Hart's Quotes
"Everybody that's successful lays a blueprint out. You laid a blueprint out."
"You going to have bumps in the road. You going to have things that happen that make you have a hit come in."
"I come from a happy place. Even when my place was dark, I'm happy."
Kevin Hart's Top 10 Entrepreneurship Rules For Business and Success
He's an American actor, comedian, writer, and producer. In 2015, Time Magazine named him one of the Top 100 Most Influential People in the World. He currently stars as himself in the lead role in the Real Husbands of Hollywood. He's Kevin Hart, and here's my take on his Top 10 Rules of Success.
Rule #1: Surround Yourself With Greatness
Everybody that's successful lays a blueprint out. You laid a blueprint out. You know, I could go down a list, from comedians to actors to entrepreneurs to self-made moguls. You look at Russell Simmons, you look at Jay-Z. You look at Tyler Perry, you look at Puff. I mean, you're looking at people that start off with a small vision. And that vision manifested in something beyond expectation. So what I did was, from the people around me, my mentors, Eddie Murphy, Chris Rock, Pryor.
Oprah: Who are all on the walls.
Kevin: All on the walls, yeah, all on the walls.
Oprah: So you surround yourself with that.
I surround myself with a constant reminder of who is great. Constantly. I come down the steps every day, I look at Richard. He was great. I see Eddie, he was great. I see Chris Rock, he was great. It's a constant reminder. What am I trying to achieve? I want to be great. So that motivates me. So the thing that separates me is my drive. My drive is other people's success.
Rule #2: Maximize Your Potential
Interviewer: Are you surprised by your success at all?
I don't want to say I am, because then I'm going to think I'm just doing something for a lesser benefit. You know, I think you'd do anything to maximize your potential, whatever realm you put yourself in. With entertainment, there's so many doors that you can go through, I mean, you're literally looking at 15 to 20 doors…
Woman: Yeah, but going back in your life, would you ever see yourself in this position? This position now?
I saw myself, honestly, as a model when I first started.
Woman: A model? A runway model?
Uh no, it was weird. Kids' clothes, I was. The point that I'm making is I saw myself going in a direction where I would be able to make people smile. And standup comedy is one thing I knew that would be able to put me in that position. And standup comedy has taken me into a place that, you know, is amazing.
Rule #3: Be Positive
Life is too short and I feel like everyone needs to live, love, and laugh. And understand like, you know, you're constantly evolving. Things are constantly changing, things are constantly putting new, putting people in position where they can get better and do better.
We're doing a lot better and you're going to have bumps in the road, you're going to have things that happen and make you have a hiccup and you question, "are we doing better?" But that's life. That's the course of life. But, you know, I'm a positive person, I'm a realistic and positive person so I see where we are, I'm happy where we are, and I know where we can be five or 10 years from now and continue to get better and grow.
Rule #4: Stay True To Your Dreams
For me, you know what, I believe hard work pays off. You know, when you say it's been my year and it's my time, you know, Hollywood has a way of making everything seem like overnight success. "Oh my god, where did this guy come from?" "Oh, this kid, who is he, look!", "He's a massive star!" I'm 18 years in the business, you know?
Oprah: You put in your 10,000 hours.
I put in my time! You know, I got dues that've been paid and paid again and paid one more time after that. I stayed true to my dreams. And by doing that, eventually they came true.
Rule #5: Be Happy
Woman Interviewer: A lot of comedians go on stage, and they're hiding who they are. A lot of comedians come from a dark place.
Kevin: They do.
Woman Interviewer: You let it all out there.
I come from a heavy place. Even when my place was dark, I'm happy. I'm happy simply because I have no reason to be angry. Life is too short to be angry, so the things that I do feel a certain type of way about, that I may get upset about, I let it out, I get out onstage and I allow other people to judge and laugh at it. The reason why they're laughing is because I'm honest. I think when people can relate to that honesty…
Woman Interviewer: : The truth is always the funniest.
It is the funniest! I don't care what happens to you, there is a positive and a negative in everything that happens to you. And if you think about it, after you're done being negative, I guarantee you'll laugh. I guarantee you'll laugh. I don't care how bad, how severe it is, after it's happened, when you really breakdown what happened…
Man Interviewer: : The human condition!
Oh my goodness, you're going to laugh.
Woman Interviewer: It takes some time sometimes.
Well, if you, give it a couple hours.
Woman Interviewer: A couple hours! 
Rule #6: Study Success
If you ask any comedian that has a real understanding and knowledge of standup comedy, then people will probably say Dave Chapelle is the best pound for pound. And that's including everybody. You know, this is one of the most creative guys on the planet. And when it comes to breaking down a joke, and making a joke a joke within a joke within a joke, Dave Chapelle does like nobody else. It's a science.
True story: me and Chris Rock watched Dave Chapelle at the Comedy Cellar, me and Chris Rock went up already. You know, me and Chris Rock. I called Chris and said, "Chris come down, "I'm working on some material, I want you to look at it." Chris said "alright me too, I'm coming down."
He said, "I'll watch you, you watch me, "let's punch each other up." Watch, I'll watch Chris after, you watch me, we're talking about our sets, Dave Chapelle comes in randomly, Dave Chapelle goes up. Me and Chris watch Dave Chapelle, swear to god, we took our material, balled it up.  And was like, what the are we talking about? We were so pissed off with our level of thinking, and Dave Chapelle, he was  around! "Ah, , man! ."
But he's that good. Now Louis C. K. On the other hand, is polished as they come. Louis C. K. is a bad boy man. Like, Louis C. K. Will take your common premise and that premise becomes a 10 minute bit and that bit becomes a story and an arc within the whole set that he's doing and when you look at it, at the end of the set, what he's bringing on is, you know who he is.
That's a great comedian. When you walk away and you know that guy's life, but not in a way that where you studied it, but in a way where you related to it, and he painted such a perfect picture that all you did was go, "oh my god, I get it!" I know that Louis C. K. is divorced, I know Louis C. K. has two daughters, I know that one of his daughters is his favorite, I know that the other little girl, he likes her but she's an asshole.
I know this because of, not only his material, but he says it in a way that you can see he's authentic. It's not, this isn't forced comedy. And I think that's the brilliance behind those comedians. Robin Williams! Oh man, dope. Dope. Jim Carey! Alright, we got to be honest. We got to be honest.
Alright, um, Jim Carey the comedian doesn't stand a chance against Robin Williams the comedian. I think it's better to break these two down, for comedic acting. Because Robin Williams, as a comedian, when you understand, if you really, really are educated, Robin Williams is one of the best impressionists to ever do it, and to really like, when I say dive into an impression, Robin Williams became the people that he impersonated.
Like he, he literally set the arc for so many other people behind him, to start to break it down and start and get all the little nuances, because from all of the body posture, to the facial, to the mannerism, Robin Williams, pound for pound, was the best at it.
When it comes to comedic acting, goddammit man, Jim Carey, you know, if you don't want to give him his respect, that's on you. I will, Jim Carey, when it comes to physical comedy, I don't think nobody touches Jim Carey when it comes to physical comedy. I think Robin Williams is amazing at adapting to whatever character he chooses to be in the film, but Jim Carey sacrifices his body for a take.
Jim Carey throws himself against a wall, if you look at Me, Myself, and Irene, the scene where he fought himself and grabbed his neck, and threw himself off the cliff and got up and jabbed, and had the conversation between the two guys, Jim Carey set the tone for other people to do it. In Get Hard, where I'm trying to do the prison yard scene and I'm imitating the people, that's a reflection of Jim Carey and what Jim Carey's shown.
And when you go look at Ace Ventura and The Pet Detective, and from the silliness of Jim Carey talking with his butt, that stuff now, if you look, if you look at it and you think, "comedy, man." That stuff sticks in people's heads! Jim Carey acting like he was birthed out the elephant's butt and playing like the baby stuff, he is a different level of thinking.
And he just went dark for a minute and went into serious roles, but I don't think anybody touches Jim Carey in that realm, and you know, from what I do and what I attempt to do, I'm attempting things and creating nuances from the things that I've seen from the greats and Jim Carey's one of those greats. Shoutout to Robin Williams, I can't do impressions, but if I could, I would definitely try to do them the way you did, brother, because nobody does it better, rest in peace.
Rule #7: Embrace Your Life
I'm beyond confident. I'm not cocky, I'm so confident. I'm confident in who I am, I'm confident in the person that I am, I think I'm sexy. I tell my lady all the time, "babe, I'm sexy." I just got two ugly toes, that's it. That's my thing. I just, I love me!
Oprah: You're sexy with your socks on.
Yeah, yes, I don't take my socks off. I don't take them off, but I wear good socks! That's the plus. I just don't believe, I don't believe in change, I don't believe in doing things to manufacture my body to appeal to what I think people might like. This is, this is it! This is what I was given. This is my playing cards. If we was playing poker, I got to make this hand work. This is it for me. And this is what I'm going to ride out. So how do you not embrace it? You get one life. One! You get one life. I'm going to embrace myself.
Rule #8: Have Energy
Man Interviewer: Do you run out of energy, emotionally or physically?
Woman Interviewer: This is him not sleeping!
This is me on no sleep right now. I don't, I can't express how happy of a person I am, I can't express how inspiring and I guess you can say motivating my life and the people around me are.
Rule #9: Don't Offend People
I think there's a fine line, you don't ever want to offend people, you don't ever want to stir up any trouble. And so at the end of the day, if you keep it self-evolved you're fine, you know? The key in the art that I learned is basically to do these things, but to do it in such a cool way that people laugh but they go, "yo, even though he's saying the things "that he's saying, the way he's saying it is funny. "The way he's saying it, the way he goes about it. "To get his point across is very unique and funny." And that's the trick to being universal and making everybody laugh.
Rule #10: Be Charismatic
Interviewer: What can you pass along to your kids that they would understand?
Well, you know what George, it's funny you say that, because I've been having a hard time figuring out the type of life lessons that I'm trying to hand my kids, you know? Basically, as a father you want to teach your kids certain things, but I look back at my life, George, you know, I don't have a lot to teach!  Like, here's another thing, like okay, and this is me being like very honest, you guys.
My daughter is a little princess, beautiful, she's spoiled. So you know, I'm one way with her, but my son, I'm like, I live in L.A., I'm in the valley, you know, my son ain't around tough kids, my main thing is teaching my son how to fight.
Interviewer: How old is he?
My son's three.  You don't see what goes on in these daycares, alright! It's crazy! I caught a little boy putting pens to my son's mouth that's when I had enough! I said, I'm going to teach my son how to defend himself. Now, the only problem I'm having, my son, my son thinks he's Spiderman, George, for real. Right? I'm not joking.
Like when we play, he webbed me, he like. But because I'm his dad, when he does it, I got to act like I'm caught. I'm like "oh no, let me out. Let me out!" So, but it's playing! So let me tell you why this is bad, I'm not joking, so I go to pick him up for school, right? And this little boy is hitting my son in the head with a truck, right? My son on the floor doing this: fwpt! He don't, he trying to web him! I yelled, I got so mad.
I said, "boy, you get ya ass up, you're not Spiderman, man!" "You're not Spiderman!" He tried to get me. While I was talking, but I had to play, I was like, "okay, let me out, let Dad out."  You all laugh, but I'm being so serious, man. My household,  my son is in trouble if I don't save him! He really thinks he's Spiderman, George.
Don't judge, don't judge my son, okay?  Don't judge my son! I love my son.  I'll have my son come here and web this whole audience. Right now. My son'll web all of you. And you all better act like you're caught in the net.
Woman Interviewer: Kevin, I want you to pretend like you're Dwayne. In high school, and Dwayne, you're Kevin in high school. And answer just a few questions.
Rock: I'm Kevin Hart in high school right now, 17 years old.
Kevin: And I'm DJ.
Woman Interviewer: There you go. What would you like to be when you grow up?
Kevin: If I could be a fireman, that would be cool.
Rock: Dude, that's me.
Kevin: I would love to be a fireman. Are you going to eat that puddin'?
Rock: Going to eat the puddin'!
Woman Interviewer: Dwayne? You can come back with something strong?
Rock: Yeah, okay. I'm Kevin Hart, right. Right, in high school. Hey, hey, hey! Hey e'rbody hey! Hey gurl! Hey gurl! No? She ain't hear me, she ain't hear me.  Hey what's up my , no? No? He ain't see me. C'mon! Aw . C'mon. Hey Ms. Johnson! I'm going to do good on that test. Yes. Yes.
I'm sorry, I think there's two flies having sex behind you. Look at the, I'm very serious, look how big that is, that's two flies, you see that? Wow I'm sorry, that's pretty amazing to me. Never seen anything like, oh!  Jesus Christ! As the little guy, the strategy for fighting is first of all, I don't people to fight, man, you know, I'm a guy that promotes positivity. So I love love, but if you are going to fight, and you small, you bite!
Man: You bite! Really?
You bite, man. You, you go low and bite! Go for, go for either a calf, or the achilles tendon! That's what you bite!
Man: Really?
Everybody knows that, it'll take your opponent out, nobody can withstand a bite on the achilles tendon. You going to do this instantly, that person goes down, you get the best of them, you won! Everybody knows that.
Man: Did you have a lot of trouble? Being a short guy and trying to bite.
Yeah, I'm a known killer, man.
---
Thank you so much, I made this because Symari Alexander asked me to. So if there's a famous entrepreneur that you want me to profile next, leave it in the comments below and I'll see what I can do.
I'd also love to know which of the top 10 rules had the biggest impact on you and why. Leave it in the comments, I'll join the discussion.
Thank you so much. Continue to believe, or whatever your one word is, and I'll see you soon.
---
BONUS
Be Great Performer
How's everybody doing? This is a beautiful crowd, man, I love big crowds, just to get something off my chest before I even start. Everything I say up here tonight is a joke, okay? It is nothing else, I don't want nobody taking any of this stuff too serious, I don't need nobody coming up to me after the show, talking about who's the funny one now, all that.
If there's anyone who's ready to fight and stuff like that, I'm a bitch and I will let it be known. We're on the same page now, I don't like to fight, I've been robbed a lot, I'm traumatized, because a lot of us haven't been on the same page. On top of all that, I don't need you all fighting me.
It's getting now, where it's mental, I get scared real fast. I'm going to ask this group right here, don't try to make no sudden movements right there. Everybody put your hands on the tables so I know you doin' at all times. That's my time, that's my show.
My name's Kevin, I will walk right off. If it was different, man, I'm serious, it would've been different if I was getting robbed by big people, people that should be robbing people, you know, you're a big guy. If you rob me I'm going to have to accept it, you know what, you're bigger, take it. I'm letting you know.
But it's not going down like that. I'm getting robbed by women, groups of kids running up on my now, I got robbed by a real strong midget, he didn't even have a gun. He just kept headbutting me, he just kept on headbutting me. I finally just said, "sir, that's enough, mister midget." And I fell and he took off running.
You know you real scared if you call a midget mister. That's how you know. I was like, that's enough. I think the worst time was when I got robbed by a cross-eyed man, that took the cake. Let me tell you all why a man robbed me. He got upset with me because I didn't know that he was robbing me.
He was cross-eyed, what the hell was I supposed to say? He just came up yelling, "give it up!"  Are you robbing me, what are you talkin'… "Stop playing with me and don't move, "give it up!"  "I have not moved since I been standing here." Now, Home, give it to him, I think he's serious.
"I was talking to you!" I said, "you wait a minute, alright? "I thought you was talkin' to him. "If you talkin' to me you need to look at him, "If you talking to me." "I got to figure this out." I was so scared, you all. I wouldn't lie. You don't realize I run a whole lot.
Did you know it's rude to run if the person next to you is getting robbed? Did you know that? Let's say it's me and you together, somebody run up on us, to rob us. If I run from the situation, I'm a bitch. That right. And me personally, I don't agree with this. In any situation, when I had to run on certain friends of mine.
If there's a gun, I'm a have to say, to hell with them. You know why? Because they saw a gun just like I saw a gun. That means they chose to stay at that time! I told them to run and then I got out of there. And for some reason, until this day, my girl does not understand why I run on her.
Listen, I'm telling you all something. When they started coming, I said "go!" And she said "stay!" And that's my girl. I never seen us like that in my life. And she got upset with me because she thought I was, y'know, I was just standing and just watching what was going on, where they was going, but that wasn't the case and by the time I got away, I remembered she had the key to the car.
When I turned around they was still hitting her and stuff so I was like, "I'm going to wait till they finish." Ain't no sense in both of us getting our asses ripped up. That would be real selfish of her, wouldn't it? Somebody has to drive home. That's how I look at it. Somebody has to get us home. That's all I had to say.
You know, females, you just don't realize, men, people are too crazy to be fighting everybody, man. People are losing they minds now, to be fighting everybody. I'm sorry, I am not a hostile person. I'm friendly and I'll admit it. I don't like to fight, I'm a friend. I'm your friend, alright! Don't you take nothing out on me.
You know where I was when I saw some of the craziest people I seen rob, I was on a train. I swear to you all, I never seen this many crazy people in my life. Have you ever sat next to someone on a train that's asleep for the whole train ride. And when their stop come up they just pop the hell up and get up and walk off the train? Don't nobody touch them or nothing! And you be sitting next to them, you like, "who touched them! "I don't believe it, he got right up!" Old people, they really get me mad, because they get upset with you, when you don't want to give up your seat, you know.
No, to hell with you, I'm tired too. When you see them, do what I do, act like you're asleep. Just look like this. "I can't believe this, I can't believe this, "she comin' back, she comin' back! "Go back to sleep." Don't give up your seat, I don't. But you know what I love, that pervert guy that stands like this in the center? And then when the bus get real crowded and he got to grind on everybody's butt to get to the back? "Excuse me baby, watch out, I'm going to get to the back, "stay right there, I'm just trying to get to the back, "don't move, I'm just trying to get, "just stay right there, I'm almost there baby, don't move "I can't believe they sat you up front, "oh, goodness."
He is a professional grinder, be careful. He do that for a living. And you know, that's not the only thing that's crazy. Me myself, I think dirty people might be some of the craziest people I've been to. Because you have to be some kind of crazy or mental person just as a side at some point of your life to be dirty. That's a crazy decision.
How does something like that go down? Do you just wake up one morning mad? "I ain't washing my ass no more!" And then go back to sleep, that's it. Because that's not something you can just forget to do. You can't keep saying "I forgot to wash my ass again!" That's good for the first couple days, but three weeks later you still saying the same thing, and your friends, they going to start to question you.
"This been goin' on for three weeks!" Everybody wants a tattoo now, you know. Everybody needs a tattoo. I have no problem with tattoos, I feel if you're going to get a tattoo, get something that you know what it says. Everybody wants a Chinese tattoo now. For what? You don't know what it really says! You walking around thinking you got "black power" or something on your head.
Turns out you go into a Chinese store, you got "salt, pepper, ketchup" written across your face. And you don't know the Hongs start laughing. "Look at this, 'salt, pepper, ketchup!' Right there!" "No, this says 'black power.'" "No sir, no sir, 'salt, pepper, ketcup!' "Across your face." Be careful. Do things that we know we're doing.
You know what's funny in the gym though, you all see those people in the gym that are too strong? You all see somebody in the gym that's too strong? They got too many muscles? I saw this one guy, he had too many muscles! I had to tell him, I said, "that's enough! "Goddamn, don't you have nothing else? "Where you going to put that muscle? Huh?" And he talk something like, "oh I got this soft spot behind my ear, "do me a favor and put 345 pounds "on the back of my neck so I can go ahead "and lift that up."
And I was going to get it, and I looked at him in the face, that was the midget that had robbed me! Hey, you all been a great crowd, my name is Kevin Hart, I hope you enjoyed the show.
Summary
Rule number 1 is my personal favorite, and I'd love to know which one you guys like the best.
Kevin Hart's Rules
BONUS
I hope you enjoyed this article, make sure to check my Kevin Hart video on his Top 10 Rules For Success as well.
---
You might also like
---