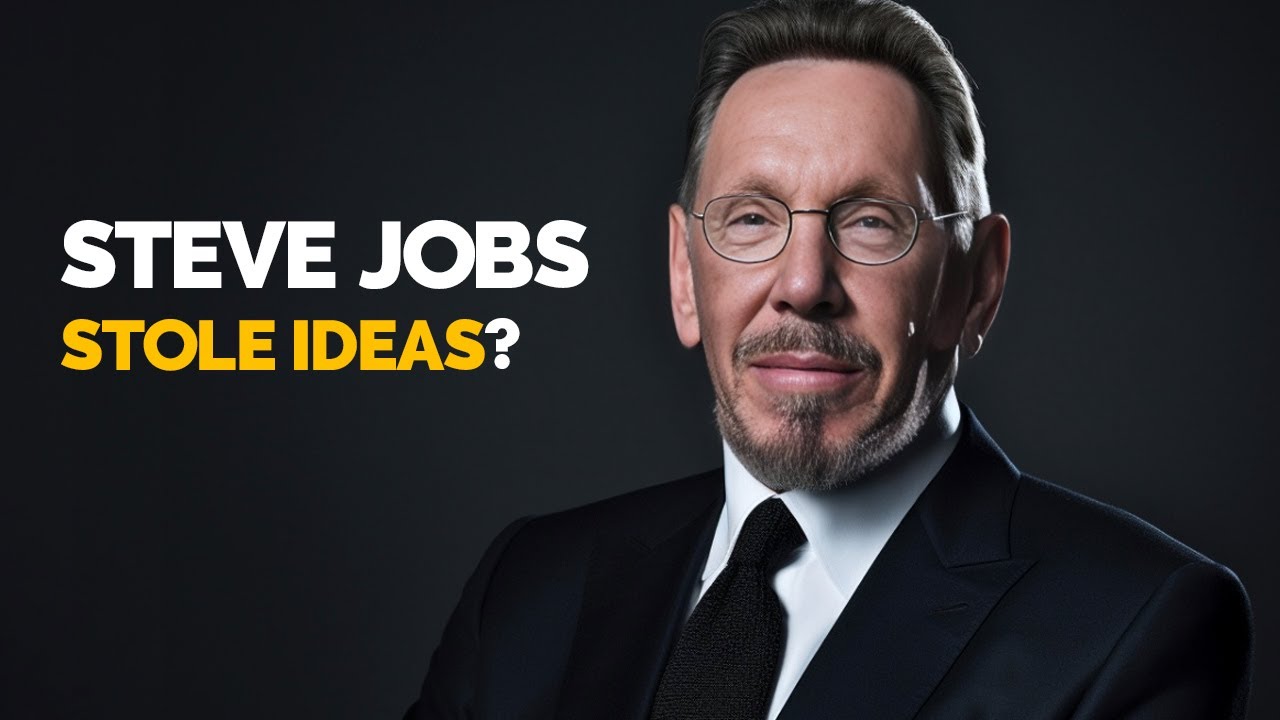 He's an American entrepreneur, business man, and philanthropist. He serves as the Executive Chairman and Chief Technology Officer of Oracle. As of April 2016, Forbes estimated his net worth to be $50.2 billion. He's Larry Ellison, and here are his Top 10 Rules for Success.
Larry Ellison's Top 10 Rules For Business and Success
Rule #1: Discover Your Limits
Oracle is a very competitive company, and I think there are a lot of competitive people at Oracle. I enjoy competition, I think life is… Kind of a series of acts of discovery. And, I think we're all interested in our limits, what we accomplish in life, and discovering our own limits, and we might find that in sport, we might find that in business. I think we're always, you know looking, you know, to discover new things, and new things about each other, and new things about ourselves.
Rule #2: Think Things Out For Yourself
Think things of for yourself, come to your own judgements. Don't simply conform to conventional ways of thinking, conventional ways of dressing, conventional ways of acting. That a lot of this, a lot of things are based on fashion, even morality at times is based on fashion.
It was once, slavery was once not considered not to be immoral. People are shocked that the ancient Greeks had slaves, that we had slavery in this country as recently as 130, 140 years ago. So, there are moral value, you have to really go back to first principles and think things out for yourself, whether they're scientific principles or moral principles, or business ideas, or product ideas, you have to think things out for yourself.
Rule #3: Translate Good Ideas Into Great Products
Ideas, good ideas, there are a lot of good ideas.
Interviewer: There are a lot of good ideas in this room?
There are a lot of good ideas. Translating a good idea, into a great product, is unbelievably hard. There are so many details. People accuse Steve of stealing the Macintosh from Xerox with the Alto computer. I was at Xerox PARC, I used the Alto a lot.
Finishing the Alto, and turning that into the Macintosh, was enormously complicated, there were so many things that had to be done that Xerox had not done. There were a few good ideas, in the, in the Xerox machine. But Steve would translate good ideas, not always his good ideas, but he would translate good ideas into a finished product, unlike anyone in our industry.
You'd have to admit, Henry Ford didn't invent the car, but he made it cheap and he made it popular and he made it accessible to the American people. Steve would translate good ideas into finished brilliant products.
Rule #4: Have The Right Product
We probably spend less money on marketing than any company our size in the world. We have a tiny marketing department, and everyone says, Oracle's all about sales and marketing. We are the largest employer of MIT and Cal Tech engineers in the world.
We are the largest employer of Stanford, and Harvard, and CMU mathematicians in the world. We are overwhelmingly dominated by engineering at Oracle. The idea we are a sales and marketing company which people will sometimes write about quite often, is ludicrous on the face of it, because all of our customers who buy Oracle already have it.
And if you already have Oracle, there's nothing a salesman can tell you about how great it is to make you buy more. GE already uses it, the Defense Department already uses it, all of our customers, 98% of our sales or more, are to existing Oracle customers.
If we don't have the right product, people don't buy more. We will, before the acquisition, we spent three billion a year in software engineering. The company is all about engineering. It's the only thing that works.
Rule #5: Put The Right People In The Right Positions
Suddenly we hit a wall, we reached a billion dollars in revenue and we were having serious management problems all over the place. And, the people who were running the company, the billion dollar company, were the same people that would run the company when we were a $50 million company, 1/20th the size.
And I had an incredible sense of loyalty to those people who worked with me to build Oracle. And it was a very painful realization in 1990 that I was going to have to change the management team, that the company had outgrown the management.
People who are good at running a $50 million company are not necessarily, those aren't the same skills. They're just different, not one is better or worse, they're just entirely different skillset, in running a $50 million company than a billion dollar company.
And both skillsets are rare and precious, but we needed a different group of managers, and virtually, the entire management team had to be replaced. That means I had to ask people who I'd worked with for a decade to leave, I had to fire people. That was the most difficult, the most difficult thing I had to do in business, asking, a bunch of people to leave Oracle.
Rule #6: Don't Chase Money
Our goal was to get, we started with four employees, and our goal was to get to 50 employees, and the goal really was not so much to make a lot of money, I wanted to, to me a lot of money in those days was I wanted to own a house, I want to have a nice car, and I wanted to work with interesting people and do interesting things, and I thought if I could control my own environment, have a small consulting company, and Oracle started out as a software consulting company.
We worked for Tandem Computer if anyone remembers those guys, we worked for IBM, we worked for a lot of different tech companies in Silicon Valley doing contract programming, fixed price contract programming, and we did pretty well, actually.
Again, the idea was just to have a small software, contract software company. We thought we were hotshot programmers, we thought we could make a decent living doing just that, and quite by accident, we built the product.
Rule #7: Always Do More
My sister once said to me that, whenever I got too close to one of my goals, I immediately moved the goal posts further away. I think in business you can always do more.
Rule #8: Stand Up
Rolfe: Hi, I'm Rolfe Winkler from the Wall Street Journal, I had a question about your apps business. I guess it's, you've built a phenomenal, that generates phenomenal cash flows, and a lot of people, it's done so a lot by locking in customers to older software, and raising maintenance fees a lot year after year.
That's not true. Wait, wait, wait. Let me just stop you. We do not raise maintenance fees a lot year after year after year. People buy more software, and they pay the same maintenece fees they always pay. But go ahead.
Rolfe: I guess the point I'm, Marc Andreessen for instance, famously said that, none of the start ups that work with Andreessen Horowitz run Oracle.
I know, I know, we just have to rely on General Electric. And on AT&T, and Verizon, rather than, Which of the Andreessen Horowitz companies did we lost? Anyway, anyway, they run, by the way, they run.
Rolfe: The next generation of companies isn't going to run Oracle, does that end up causing your business to shrink dramatically over time?
Well, again, we, no. Our business isn't shrinking, it's growing, and it's growing rapidly. And we, and we have all of our applications in the Cloud. Starting June 6th. It took us six, seven, years to rewrite all this stuff for the Cloud, okay? Our major competitor, our major competitor, SAP didn't do that. So if you look at the market in total, you know, you have two very large companies. SAP and Oracle, in applications.
Rolfe: Salesforce and Workday, what about those guys?
Well it's going to be very interesting to monitor Workday. We compete with Workday all the time, all the time. And we beat Workday all the time. So, in the Cloud. Our Fusion HcM has been out for a while, again these are much smaller companies.
But we are fully in the Cloud come June 6th, with a fully integrated suite. So, I expect, you know, Salesforce will continue to grow. I expect we will be bigger, we're around Pure Sass, in Pure Sass, no hosting, nothing else but Pure Sass, we're around one billion dollar right now, we're round numbers, but about a billion.
But SAP, everyone, I mean what are they going to do? If we take shares from SAP, or ERP, Salesforce doesn't do ERP. Workday has got very very primitive, and I'll at least give you a couple words on Workday.
They don't use a database, they don't use a database, they use an object storage so they can't really do reporting, and they use Flash as a user interface, so they can't run on iPhones or iPads. Besides that, they're great.
Interviewer: All right, on that note, over here.
So I'm not worried about Workday, I do think Salesforce has built a franchise over a long period of time, and they're going to be a formidable competitor in their space. I don't think Workday is. Whenever we have a head to head with Workday in the Cloud, our human resources versus their human resources we almost always win.
And that's before we were fully launched. So I'm not worried about them, their product's too immature and they're too small and frail. I'm not SAP, and they made horrible architectural mistakes. Horrible, no database. Marc, Marc uses a really good database. Salesforce uses a really good database.
They use Oracle. The NetSuite use a really good database. Amazingly good database. They use Oracle. And they used really good middleware. You know what they use? They used Oracle.
Interviewer: All right, all right. We're going to get to the next question.
Workday. So your question was are we a loser? No!
Interviewer: Fantastic. Rolfe? Rolfe, that's how it's done.
I think most of the guys, the only guys I have trouble with are the Google guys.
Interviewer: Really? So Larry and Sergey you have trouble with?
Larry specifically.
Interviewer: Larry per say?
Yeah, Larry per say.
Interviewer: Why?
Because he makes the decisions over there. He runs, he runs that company. No one else runs that company. And they decided, well let me be very clear, when you do program, when you write a program for the Android phone, you write it, you use the Oracle tools, Oracle Java tools for everything.
And at the very end, you press a button that says "Convert this to Android format". We don't compete with Google. We don't do anything Google does. We just, we just. They took our stuff, and that was wrong. That's a completely separate issue.
Interviewer: You think they're evil?
I think what they did was, was absolutely evil.
Interviewer: And you blame Larry Page?
100 percent Larry Page.
Interviewer: So if what they did was evil, that makes Larry Page evil?
No, it makes what they did evil. Which is quite different. And I know his slogan is don't be evil.
Interviewer: Exactly, that's what I'm talking about.
And, and, I think he slipped up this one time.
Interviewer: So he's a good guy, except this one time?
Uh, this really bothers me. I don't see how he can think you can just copy someone else's stuff. It really, it really bothers me.
Rule #9: Be Different
You can't conform in business, you have to be very careful, the only way, if you adhere to conventional wisdom, if you do everything everyone else does in business, you're going to lose. The only way to get ahead, to really get ahead, is to be different.
Rule #10: Be Passionate
My objection to cloud computing is the fact that everyone, and this is, cloud computing is not only the future of computing, it is the present. And the entire past of computing is all cloud. I mean, salesforce.com has been around for more than a decade and so has NetSuite.
NetSuite's been around longer than Salesforce, and people are saying well that's cloud computing. Uh, you know, Google's now cloud computing, everyone's cloud computing. My objection to cloud computing was everyone simply looks around, "Oh, like yeah, I've always been doing cloud computing!"  You know, like "Yeah, like 10 years ago!" But it's confusing because the term is like four years old.
"Yeah, but yeah like everything's in the Cloud now, you know?"  My objection is the absurdity, No, no, it's not like I don't like the idea of, I mean it's this nonsense. I mean the guys say "Oh it's in the Cloud". Well, what is that? Then you say "Are we dead?" Like, yeah we're dead if there's no hardware and software in the cloud, we are so screwed.
But it's not water vapor. All it is, is a computer attached to a network. What are you talking about? I mean, what do you think Google runs on? Do you think they run on water vapor? I mean, cloud. They have databases, it's databases. And operating systems, and memory and microprocessors, and the internet! And all of the sudden, "No, it's none of that, it's the Cloud!" What are you talking about? Now, the VCs, I love the VCs oh we only fund, is that Cloud? Oh yeah, oh whoa, whoa. Microsoft Word, change Internet to Cloud. Mass change, give it back to these nitwits on Sand Hill Road.
Thank You
Thank you so much. I made this because Wafi Wafinho asked me to. So if there's a famous entrepreneur that you want me to profile next, leave it in the comments below and I'll see what I can do. I'd also love to know which of Larry's Top 10 Rules meant the most to you.
What changes are you going to make in your business as a result, leave it in the comments below, I'm going to join the discussion. Thank you so much, continue to believe, and I'll see you soon.
---
You might also like
---
More from Larry Ellison
---
Today, we're going to learn how you can stretch your limits. Hello, Believe Nation, my one word is believe and I …
What's up, Believe Nation? It's Evan. My one word is believe and I believe in people more than they believe …
Robert Downey Jr.: I've never, ever been motivated by money. Tyler The Creator: It's not about money for me. …