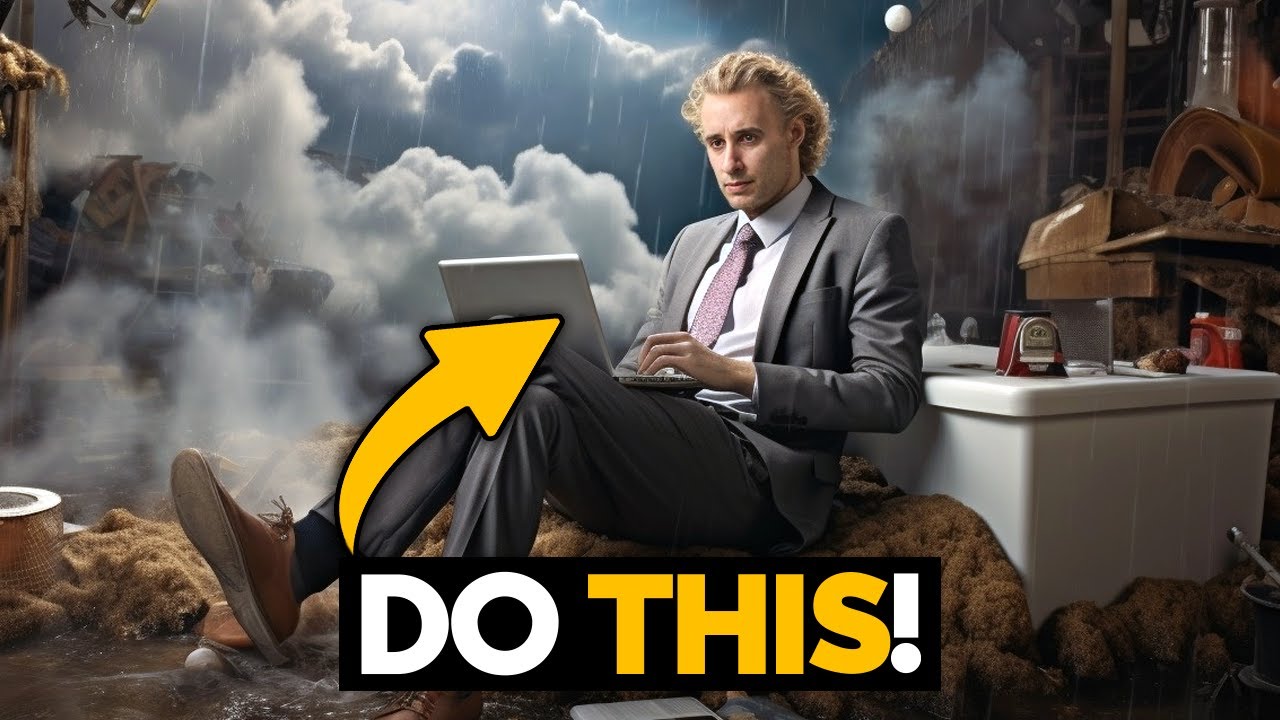 Good morning Believe Nation.
Today we're going to talk about how you can live life without regrets.
As always guys as you're watching the clips, if you hear somebody say something that really resonates with you, please leave it in the comments below and put quotes around it so other people can be inspired as well. Also when you write it down, it's much more likely to stick with yourself too. Enjoy.
WHY
Gary Vaynerchuck
The biggest poison in us is regret. It's poison. And I push so hard, so hard, and will through my vehicle, which isn't meditation, which isn't health and wellness, which isn't non-profit. My people's business, I can't help it. It's what I love. I love building businesses. I love competing with you, I want to beat you. I love that game.
"Stop making excuses. Stop complaining." – Gary Vaynerchuck
But through that vehicle, I will always push a lack of regret. And awareness to how good it really is. You're more than welcome to me about how bad it is or why you can't because or what, but it's just not true. Because if anybody ever did it, then you can too.
Stop making excuses. Stop complaining. Nobody's listening. They may pretend they're listening, the market doesn't care. What you need to do is make one person happy, you. Then you can make everybody else happy. You know why I like making people happy? 'Cause I'm already happy.
And so I implore you to take this last little rant and really look at your face and understand are you doing the things that are putting you in a position to succeed? Not just in the business world, but in life. Because it's super important because boy, when you're happy in life, your business can roll.
HOW
Get In The Game
Peter Sage
We walk around thinking people look at us as the star in our movie, but they don't. Everybody else is living the same dream. They're walking around the star of their own movie. And we're just a film extra in their movie. So if we stop and taking the actions that we think will lead towards success, because we think we're worried about what the good opinion of other people will do to us, I got news for you, so listen carefully.
I don't get on my soapbox about many things, but I'm getting on it about this guys. Nobody cares enough about you to bother to give an opinion because they're too busy being worried about what they think you're thinking of them. Failure, failure is not taking the step. Failure is not picking up the bat and swinging it at life. Failure is getting to the end of this game and regretting what we didn't do. Failure is about saying what if.
Failure is lying on your death bed thinking, oh well if I only I could go back and do fill in the blank. You know something? To me, failure isn't falling down. It's staying down when you've fallen. You have to fail by the definition of oh I didn't succeed in order so you can succeed. That's what life is about. It's not about taking it with at the end, it's not about score keeping. I've probably failed more times than I've won. But I keep my average number of tries high.
And do you know what happens? Guess what? You tap into the lesson of history that most people ignore. And that is this, it's the paradox of history. That those that will risk the least in life usually end up with the least in life. Just because our brain won't tell us that when we have to pay our mortgage on Friday, doesn't mean it isn't true. So get up and get in the game. Who you are right now watching this is as a result of your failures not your successes.
"Failure is lying on your death bed thinking, oh well if I only I could go back and do fill in the blank." – Peter Sage
It is when we're tested. When the storm is ripping the branches off our tree. And when the rain clouds are there and we think we've got nothing left. That's who we are at our best, when we show up when we're tested. The strongest trees grow in the strongest winds. Not in the best soil. So next time you have an opportunity, next time you start to question whether you should step forward or not, will it be a white square on the chessboard or a dark square, who care?
Get in the game. Swing the bat. Be all you can be. Get up and if anybody says, oh you're doing that, or oh you did that, oh look it you failed, know this. They're failing in their judgment of you. Not in your ability to pick up the bat and swing it again. That's the person you were born to be my friends.
Alright, that's the person who you are. You were born a miracle, you are good enough. You don't need me to tell you that, you already are. Get out there, get in the game, go embrace it, and if you fall over, pick yourself up, swing the bat again, and let's go play this game of life.
"Regret Minimization Frame Work"
Jeff Bezos
When I decided to do this, I first talked to my wife who is sitting here in the audience. And she had married a relatively stable, goofy, but still relatively stable person working at a Wall Street firm. I worked at a quantitative hedge fund. And this was a hard decision. And I was looking for the right framework in which to make that kind of important decision. And the right framework I found is a regret minimization framework.
"If I didn't try, that I would always regret that." – Jeff Bezos
And that's just a nerdy way of saying that you want to project yourself to age 80. And then think back over your life. And if you're 80, you want to minimize the number of regrets you have throughout that period of time. I think this is something a lot of people do. Maybe subconsciously, very few people probably name it regret minimization framework, because most people are healthier than that.
But it was a very clear way for me to think about making that kind of life decision. And the way it helped was I thought, okay. If I go do this thing and participate in this thing called the internet, that I genuinely believe is going to be a big deal, and if I fail, am I going to regret having tried and failed? I knew the answer to that was no. But I also knew that if I didn't try, that I would always regret that. I would always wonder and it would haunt me until that mythical day.
Let Yourself Off The Hook
Brian Tracy
One of the greatest problems in life is that we don't forgive ourselves for the mistakes that we've made. We carry them around and we beat ourselves up about them. But understand this. The person who did those things in your past is not the same person that you are today.
In fact, you are a completely different person with different experiences and different knowledge and different wisdom and different insights. The person who did those things that you still regret is not you. It was a younger version of yourself. Almost like another person altogether. So let yourself off the hook. It's alright, everyone makes mistakes.
"One of the greatest problems in life is that we don't forgive ourselves for the mistakes that we've made." – Brian Tracy
Focus On The Now
Ralph Smart
Whatever's happened has happened I'm afraid. Deal with it. I don't want to deal with it Ralph. That was me on my early journey. I have worked in a lot of shoddy jobs. And for a long time, I was preventing myself from becoming my greatest version, hanging around with people, not living a lifestyle I'm living right now. But if I think back and say, gosh actually I shouldn't have done that. I could've done that. I would've done this. What does that change?
"It's always a matter of what you focus on when dealing with the past." – Ralph Smart
You see we often think that if we think longer on a problem, it's going to change it, but thinking doesn't actually change things. Only radical action. So what's helped me along my journey is to say okay, yeah. A lot of my past isn't the best, but a lot of it is. You see it's always a matter of what you focus on when dealing with the past.
It's that emotion that's like can I get a hello? A lot of us we only focus on not being good enough at that period. But right now, we're totally different. Okay so what's helped me is to realize that whatever's happened has happened. My only concern right now is where am I? I'm in nature, baby. And there is only right now.
Find Life's Meaning
Dalai Lama
That I think the best method to avoid fear or regret at the time of death is while we are alive. Our time, our energy must utilize meaningful way. Serving of that, that's like most (speaking in foreign language) way of, meaning of usefulness. Monsoon survivor, even animals also can do. But for service to other is something unique about human being. I think (speaking foreign language) the mother and child or offspring-
Translator: The bond. The bond between mother-Bond. Even other animals also have. But that kind of closer feeling should be it. But we, human being, because of intelligence, that kind of feeling we can prolong, hold our life.
Translator: Yeah, extend it through our life.
"Our time, our energy must utilize meaningful way." – Dalai Lama
So, serving other people. Helping other people. It's the, I think, very very appropriate sort of action according our intelligence of human ability. We have special ability. So to utilize that ability.
Translator: The most appropriate way.
Oh, most appropriate way is serving other people. Then at the end, you feel no regret. I done my best, some useful sort of meaningful life. Now I come, although sorry, sad, but no regret.
***
Evan Carmichael
So I'm with Jeff Bezos on this one, I think the best way to live your life without regrets is to imagine yourself on your deathbed looking back at your life and looking at the situation that you're in front of right now and asking yourself, am I going to regret not doing this? Am I going to regret saying no? Am I going to regret being afraid? Because if you are then you know you have to go out and do it. For me, that's what saved me.
Whenever I'm in a situation that I'm afraid of doing, it's not don't be afraid. 'Cause I'll be afraid, it's okay to be afraid. But the thing that gets me through the fear is that bigger fear of regretting it later on down the line. And being able to make that mental leap inside your head to understand the short term thing you're feeling is fear and you don't just disguise it with a reason. 'Cause there's always a practical reason why you shouldn't do something.
There's always a logical reason why you shouldn't do it, and if you can get through that to understand that that's not actually the real reason why I'm not doing it, I can deal with those things, I could fix those problems. The real reason is I'm just afraid. And then if you think about your life at the end of the road looking back on it, for me the best way to do it is to work on building that muscle. For anytime you're afraid of doing something, start building the muscle.
At the start you're going to be really weak, just like anything else. When you start lifting any kind of weights, you're really really weak. But as soon as you find yourself being afraid of something, try to train yourself to push through it. And so I've told the story about when I was wearing different colored socks because my son Hayden, seven years old, was wearing different colored socks, always has to.
And so I wanted to one day wear different colored socks, but I was afraid of what other people would think. And as soon as I recognized I was only not doing it because I was afraid of what people would think, then I had to go out and do it. I had to build that muscle. Or the time when I'm walking down the street and I'm dancing and grooving 'cause I got songs in my ear. And I love it and I'm vibing. And as I get closer to a main intersection, I shrink down and I'm just doing this because now all of a sudden there's people around.
And most of the time we shrink down without even noticing. It's so subconscious, it's so natural to shrink down. It's so natural to play the smaller game because you're concerned about what other people think. And as soon as I caught myself saying wait why am I playing the smaller game here, why am I so afraid? Why am I concerned about what are these people going to think if I'm bustin' out some dance moves?
So as soon as I recognized I was holding myself back because of the fear of other people's judgments, then I had to go and dance bigger. I had to go and groove it out on the street. And dance. And build the muscle. And so anytime you catch yourself doing something and the only reason is because you're afraid of it, work on building that muscle. Because the last thing I want for any of you and the last thing I want for myself and the people around me is to be on my deathbed, however old that's going to be, looking back on my life, looking back on this moment and regretting that I played small because I was afraid. Build your muscle.
*******
Thank you guys so much for watching. I made this video because Ghita asked me to. So if there's a topic you'd like me to cover in the next edition of Believe Life, leave it down in the comments below and I'll see what I can do. I'd love to know what did you think of this video. What was the clip that inspired you the most, what did you learn from this that you're going to immediately apply somehow to your life or to your business? Leave it in the comments below, I'm going to join in the discussion.
I'd also love to know how do you live life without regrets? What are some of your strategies that maybe haven't been covered in this video yet that you want to share that may help Believe Nation and the people watching as well. Leave it down in the comments and do a good public service.
Finally I wanted to give a quick shout out to Thelma Saunders. Thelma, thank you so much for picking up a copy of my book, Your One Word, and posting it to Twitter as well. I really really appreciate the support. So thank you guys so much for watching. I believe in you. I hope you continue to believe in yourself and whatever your one word is. Much love, have an amazing day and I'll see you soon.
---
BONUS
David Beckham
I don't think I would change anything. Because I think it's important to go through life without any regrets. People have said to me, would you change '98, would you change the red card against Argentina? Do I wish it hadn't have happened? Of course. But if it hadn't have happened, would I have been the player that I am today, would I have been the strong person on the field and off the field that I am today? So there's nothing, nothing I regret.
Ralph Smart
Everything happens for a reason. How many times have people told you that and it's really annoying right now? Don't tell me that. Now why do people say this? Because subconsciously, we know it's the truth. What helped me along my journey was to start connecting the dots. I now realize everything that I went through, everything I've gone through, has led me up to where I am today. I got to thank those shoddy jobs. My irresponsible behavior.
And it's going to continue to be very irresponsible right? It's going to continue to be very irresponsible. There are no saints here, baby. This ain't the Brady Bunch. Okay? So you got to have a sense of humor, you got to realize that okay, everything you are going through is preparing you for the next step. It's what I call coming off your righteous high horse. Now I share a lot. And it's very introspective, that why I always say this is what's helped me along my journey.
"Everything happens for a reason." – Ralph Smart
Everybody has to realize nobody has it all figured out. Even though I'm a psychologist. I inspire millions. I'm still evolving. But I realize if I can realize that it's okay. The past is okay, even if it's really grimy. Even if you want to put a blindfold on, that's fine. But realize, that was meant to happen. Why? Because it did. There are no accidents or coincidences in this universe. Everything is in divine order, I accept that, I'm not in resistance to that. Powerful mantra, right there.
---
You might also like
---
More from Believe Life
---
Today we're going to learn how to communicate effectively.  Good morning, Believe Nation. It's Evan. My one word is believe, …
Today, we're going to talk about how you can create a massive action plan. Good morning, believe nation. My name …
Today we're helping you to stay motivated, and to learn how to motivate yourself! How to MOTIVATE Yourself - #BelieveLife Why MotivationGrid We're all …