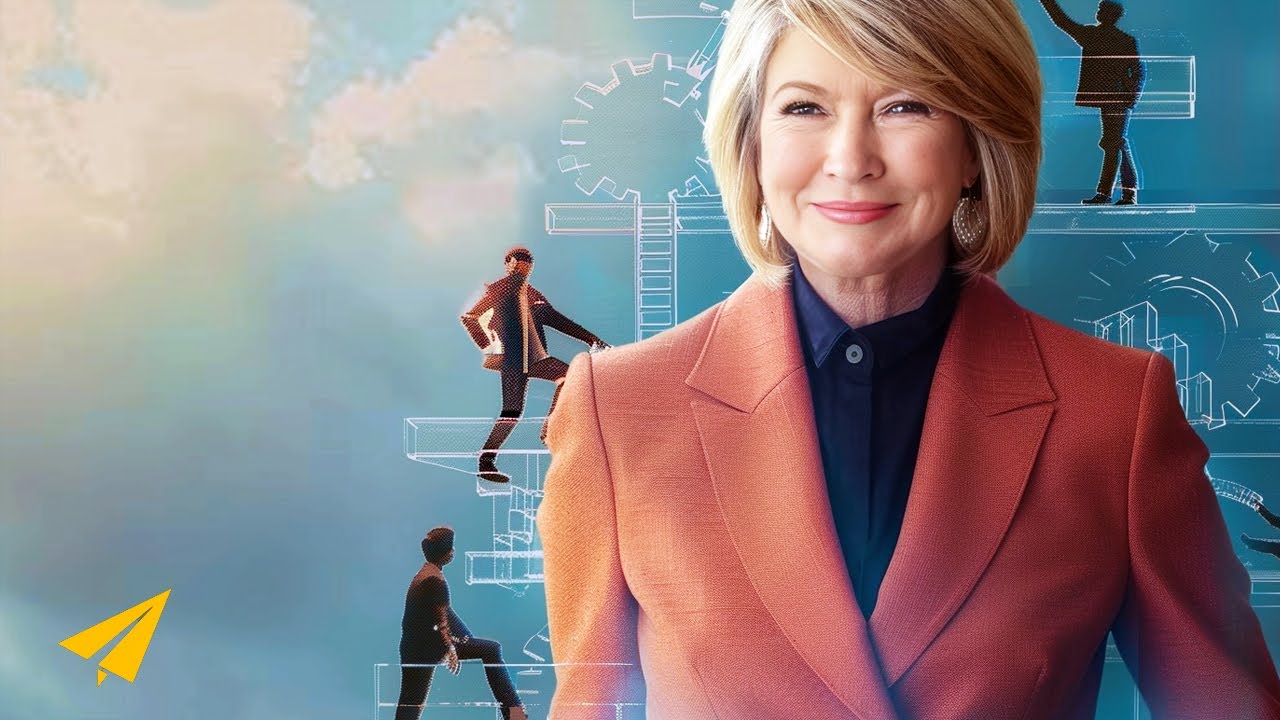 She's a well-known business woman, writer, and television personality. When her company went public she became the first American self-made female billionaire. New York Magazine named her the definitive American woman of our time. She's Martha Stewart and here are her Top Ten Rules for Success.
Martha Stewart's Top 10 Rules For Business and Success
Rule #1: Be Curious
Well I'm a very curious person and that curiosity really is, I think, at the basis for all the kinds of things that I like to try and experiment with, and attempt. And we have a good time doing it. It's not so much being driven as much as being interested in a lot of different things.
Rule #2: Have A Plan
When you develop your business plan don't be afraid to write everything down. Everything that comes into your mind, because ultimately if you have a good business plan, well thought out, well designed, carried out for a year or two or three, you can start to follow that plan in an orderly fashion.
Doesn't always work, it doesn't always work. It doesn't always turn out the way you think it's going to turn out. You might stumble or trip or fall in a gully. But if you have the plan you can get up and continue on your path.
Rule #3: Run With Your Idea
I really encourage them if they have a great idea to run with it. Find ways to finance, find ways to build, find ways to market.
Rule #4: Gain Their trust
Once you develop a large customer base, and we reach about a hundred million people every month with all our various businesses, our books, our magazines, our television, and once you develop that kind of close rapport they have already a feeling that I'm providing them with things they need and want.
So it's very important to engender trust with your customers. If you disappoint them, I mean, if you make something that falls apart, forget it. You don't get that customer back again. And all I want to do is grow my customer base. I want to be where that customer needs and wants me.
Rule #5: Obstacles Can Be Solved
Every business has, and I don't like to think of things as obstacles all the time, I like to think of them as challenges to be solved and problems to be dealt with.
Rule #6: Learn Something Every Day
When I started the business, the Martha Stewart Living Omnimedia, our two words were inspire and inform. So you create the beautiful picture. You create the lifestyle that you think everybody would aspire to, and then you have to tell them how to get it.
So that's the teaching part. And to be that inspirer, that inspiration, you have to know a lot. You can't fake it. So I learn every single day. One of my mottoes is learn something new every day. And I do. So it's all about informing yourself so that you can be a good teacher.
Rule #7: Don't Cry In Business
Interviewer: Have you ever cried in business ever, your entire career?
No, I refuse. I cry, but I don't cry in business. I don't think business is worth crying over. I think you have to, again, concentrate on business, you can build your business, you can help others build businesses, and it's business. It's not about emotion. It's about really going for it. You can be passionate. That's the only emotion I allow in my business.
Rule #8: Be Your Own Costumer
I have always said ever since I started working that I am my customer. I want to appeal to me. What's missing in my life? What void can I fill that will fill the voids for everybody that's like me? And my mother would always say, "Nobody's like you, Martha! Forget it!" And I always said, "Mother, I am like everybody else."
And you know, I have chickens, I have a garden, I scrub the floors, I vacuum my house. I'm just like everybody else. And so she finally got to understand what I was talking about, because I always want to please me with what we do. Do I want to buy it? Do I need it? So it's the need and the want.
Rule #9: Don't Take Yourself Too Seriously
(Click Here To Watch The Video)
Rule #10: Work Really Hard
Well I worked really hard and I think that working hard and making money for your hard work, that was another thing that I also discovered as an entrepreneur, that it's all well and good to work really hard but you must be compensated for your hard work.
And not be greedy about it but be compensated fairly and that when you look at the end of the month that you actually have some money in the bank that you could invest or reinvest in your business, that you have actually succeeded in being a good business person as well, and you can pay your associates and your colleagues well. You can really actually see that a business is forming, that a business is being created, that you are actually being productive.
Thank You
Thank you so much! I made this because Raquel English asked me to so if there's a famous entrepreneur that you want me to profile leave it in the comments below and we'll see what we can do.
I'd also love to know which of Martha Stewart's ten rules you liked the most and meant the most to you. Leave it in the comments below. I'm going to join in the discussion. Thank you so much. Continue to believe, and I'll see you soon.
---
You might also like
---