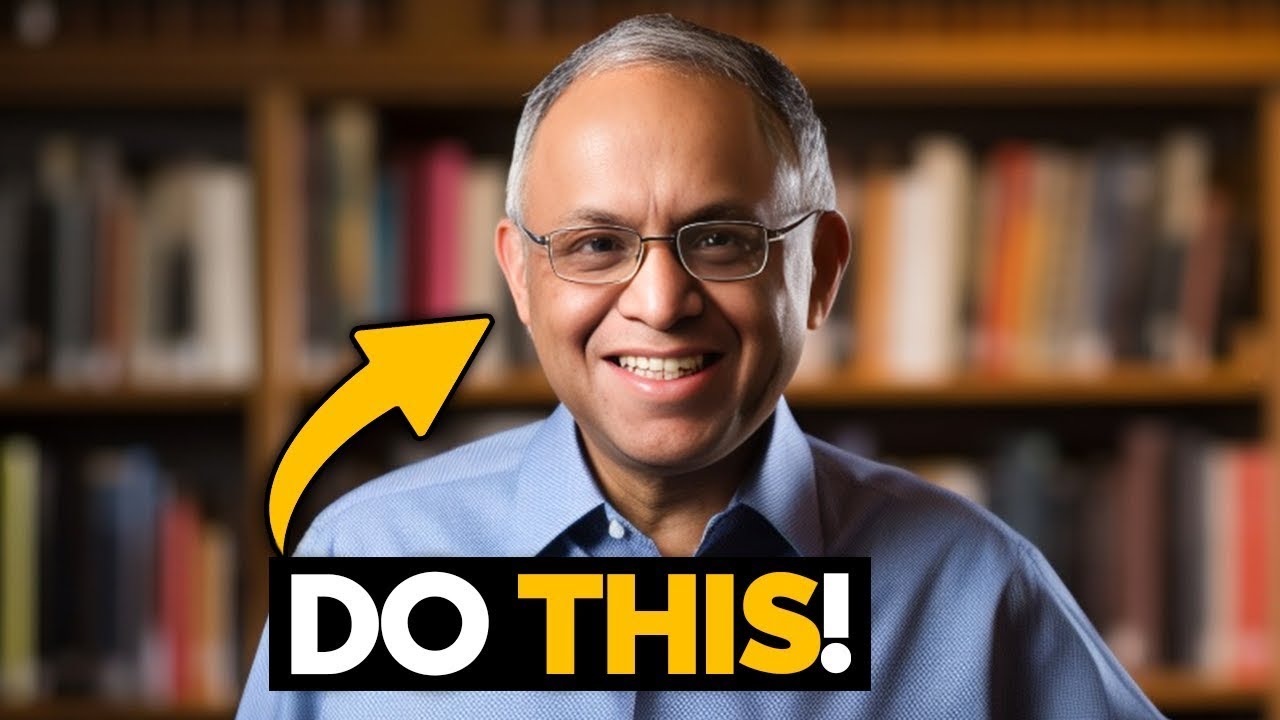 He's an Indian IT industrialist. He's the co-founder of Infosys, a multi-national corporation providing business consulting, engineering, and outsourcing services. As of September 2015, he was listed by Forbes magazine as having a net worth of 1.8 billion dollars. He's N. R. Narayana Murthy and here are his top ten rules for success.
Narayana Murthy's Top 10 Entrepreneurship Rules For Business and Success
Rule #1: Be Nimble
Everyday we have new issues, new problems, new challenges. There is no doubt at all. In fact I would always say that today it's the nimble ones that eat the big ones, right? It's not, size has value, but not as much value as it used to have 50 years ago, or 30 years ago.
So in that sense certainly those corporations which use speed, imagination, and excellence and execution are the ones that will survive and succeed. So it is absolutely necessary for us to come up with new ideas, new paradigms, it is necessary for us to keep our employees happy, our customers happy, our investors happy. So I don't think the ride is easy.
Interviewer: On a scale of one to ten how would you say you're fairing?
I would probably say a six.
Interviewer: So that leaves some pretty significant headroom.
Oh yeah, of course, of course. But remember that we Infosyians are not used to giving high marks so.
Rule #2: Start Mentoring
The primary objective of every leader is to ensure that there is successive generation of leaders. And one of the instruments for doing that is mentoring. Mentoring is a private relationship. It's a voluntary relationship.
The mentee chooses the mentor at Infosys, so it's an honest one. It's one where the model dilemna, the value system, etc., etc., can be discussed openly and honestly. And hopefully the mentor will use his or her experiential base to give some solutions.
Interviewer: So do you have mentoring throughout the company, normally established and you are chief? You're chief people officer?
I am the first among the equals as far as the mentoring process is concerned.
Rule #3: Be Courageous
I have learned that courage is the most important attribute of a great leader. Courage to dream big, courage of conviction, courage to take bold decisions, courage to go against conventional wisdom, and courage to travel the road less traveled.
Rule #4: Respect Your Competitors
We have learned a lot from every one of our competitors. That is not it at all and we respect them. One of the articles of faith at Infosys is never ever underestimate your competitors. Always respect them. Learn what you can from them. And that's the way you can beat them.
Rule #5: Stick To Your Ideas
There was a huge opportunity for software to be developed for corporations because hardware had become cheaper and we realized that in India there were lots of engineers who did not have job opportunities. Therefore we said, "Why don't we build a company that focuses on developing "bespoke software applications "for customers in developed nations."
Interviewer: You started the company and you had a hard time because India was not open to the outside world was it?
Those days, the government was very business unfriendly. It took us a year to get a telephone connection. We used to have a joke and that is half the people in the country are waiting for a telephone, the other half are waiting for a dial tone. And second, it took us three years to get a license to import a computer.
Interviewer: And that was what you were about. You needed a computer to do the job you were doing.
Absolutely So the environment was extremely business unfriendly. But then we said, "Look there is a huge global opportunity "and therefore we should stick with it." We stuck with it and God has been kind to us.
Rule #6: Be In A Great State Of Mind
I think at the end of the day, most of our energy comes from mental energy. As long as you are in a state of mind that is full of enthusiasm, hope, confidence, and joy, then physical energy will come.
Rule #7: Walk The Talk
You know frankly I don't think we dreamed that we would come this far. I don't think we dreamed that we would be 92,000 people. Would probably have 10 or 12 million square feet of space. I don't think we dreamed there'd be four million dollars plus in revenue.
A billion dollars plus in profits and on 20 million dollars in market gap. Operating in 39 countries. None of that was dreamed. I think what was very clear in our mind right from day one was that we would seek respect. Respect from every one of our stake holders, customers, employees, investors, rendor partners, government of the land and the society.
Because our logic was if we sought respect from every one of these stake holders, the revenues would automatically come. Profits would come, etc., etc.
Interviewer: You know that's the part, to be honest, that I don't understand. When you say that you sought respect from all stake holders and everything else would follow. How do you actually hold that in your hand? How do you grasp at something tangible like respect from stake holders? How do you break it down into a process so that all of Infosys can identify with it?
Well it is not that difficult in the sense that you articulate a, your value system in a very clear and concise manner. For example we use the acronym CLIFE for our value system. That is C-L-I-F-E. Customer focused, Leadership by example, Integrity and transparency, Fairness, and Excellence in execution.
So we have clear, solid case studies all to demonstrate the value system. We have leaders talking about it. And then people see us walking the talk. And there are situations where you could take a short-cut and we don't do that. And once you demonstrate the value system by deed, then the grapevine travels so fast and it replicates itself.
Rule #8: Be Prepared To Seize Luck
You need luck because I've seen lots of smart people lots of people who have worked hard. They haven't been blessed. And you need luck but at the same time let's remember Louis Pasteur's words that God favors the prepared mind. So you have to be prepared to take advantage of that luck. Luck you need, but be prepared to seize that luck.
Rule #9: Be Trustworthy
I have learned that the leaders will have to be trustworthy first, before being high performers. Such trustworthiness comes if we act according to the adages. Let the good news take the stairs and let the bad news take the elevator.
Rule #10: Don't Take Yourself Too Seriously
Interviewer: Does it bother you that expectations always run so high of Nayarana Muthy of Infosys? And you know with the expectations always running so high and so consistently high there's a risk of people around you expecting too much and hence, facing disappointment. Does that bother you at all?
Not really because, while we take our work very seriously, we don't take ourselves very seriously. All these things would bother a person if he or she were to take himself or herself very seriously. We don't do that.
Interviewer: And how does a corporation manage to not take itself so seriously?
No the corporation takes it seriously, but not the individuals.
Interviewer: Not the individuals within the corporation. 
Thank You
Thank you so much. I'm made this because Jiashu Chen asked me to. So if there's a famous entrepreneur that you want me to profile next, leave it in the comments below and I'll see what I can do.
I'd also love to know which of the top ten rules meant the most to you, hit you the hardest. Leave it in the comments and I'll join in the discussion. Thank you so much. Continue to believe, and I'll see you soon.
---
You might also like
---
More from Motivation
---
Watch Evan Carmichael's Top 10 Rules For Success video. Famous Entrepreneur Quotes Evan Carmichael's Quotes "Changing my environment had a dramatic impact …
Watch Mark Hamill's Top 10 Rules For Success video. Famous Entrepreneur Quotes Mark Hamill's Quotes "I love the allure, the danger, of …
Watch Brandon Beck's Top 10 Rules For Success video. Famous Entrepreneur Quotes Brandon Beck's Quotes "Whether you think you can do it, …