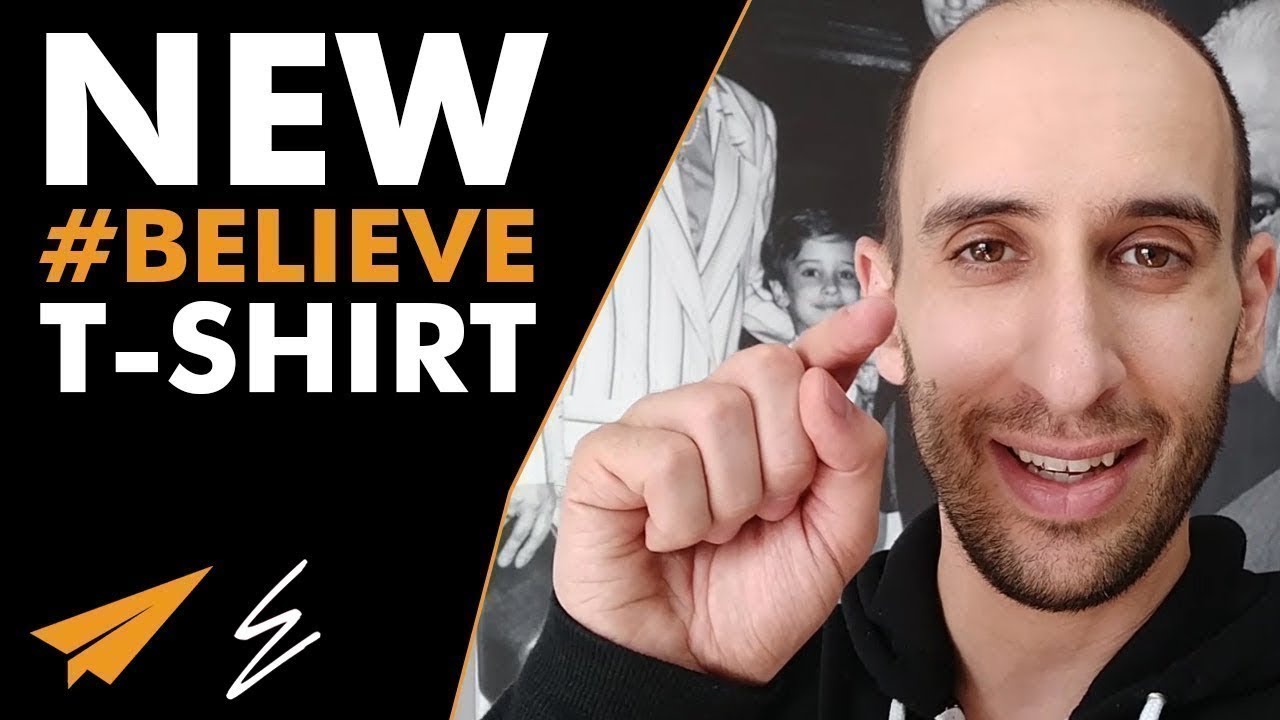 What's up Believe Nation? Happy weekend, it's Evan. I'm thinkin of launching a new potential t-shirt and I need your feedback.  So there's a great clip of Sylvester Stallone talking about how to him no means yes. It's one of my favorite clips of him.
So I love the message of perseverance and I thought, I want to turn that into a t-shirt.
For myself to wear, for you guys to wear.
And I hired a designer to come up with a bunch of different designs. It think we have 10 different designs. And I'd love to know which one you guys like the best.
Let me know which one you guys like the best.  And if there's other quotes or entrepreneurs that you would love to see turned into a t-shirt, let me know. I think it's important, you know. What you wear is an expression of yourself.
You know I have my Believe clothing on. And I'm looking to expand. And so your feedback is highly appreciated. Thank you guys for the love. Hope you have an amazing weekend. Continue to believe and whatever your one word is. Much love, I'll see you soon.
---
You might also like
---
More from Life With Evan
---
Hello everyone, this is Evan, this is Nina. Wow. What's up, Believe Nation? Nina and I are heading on a vacation …
Happy weekend everybody, today I'm taking you to the Canadian National Exhibition with Nina, she just wanted to get in. …
Alright everybody, happy weekend, we are going to play Five Questions for Evan and Nina.  Okay so this is a …