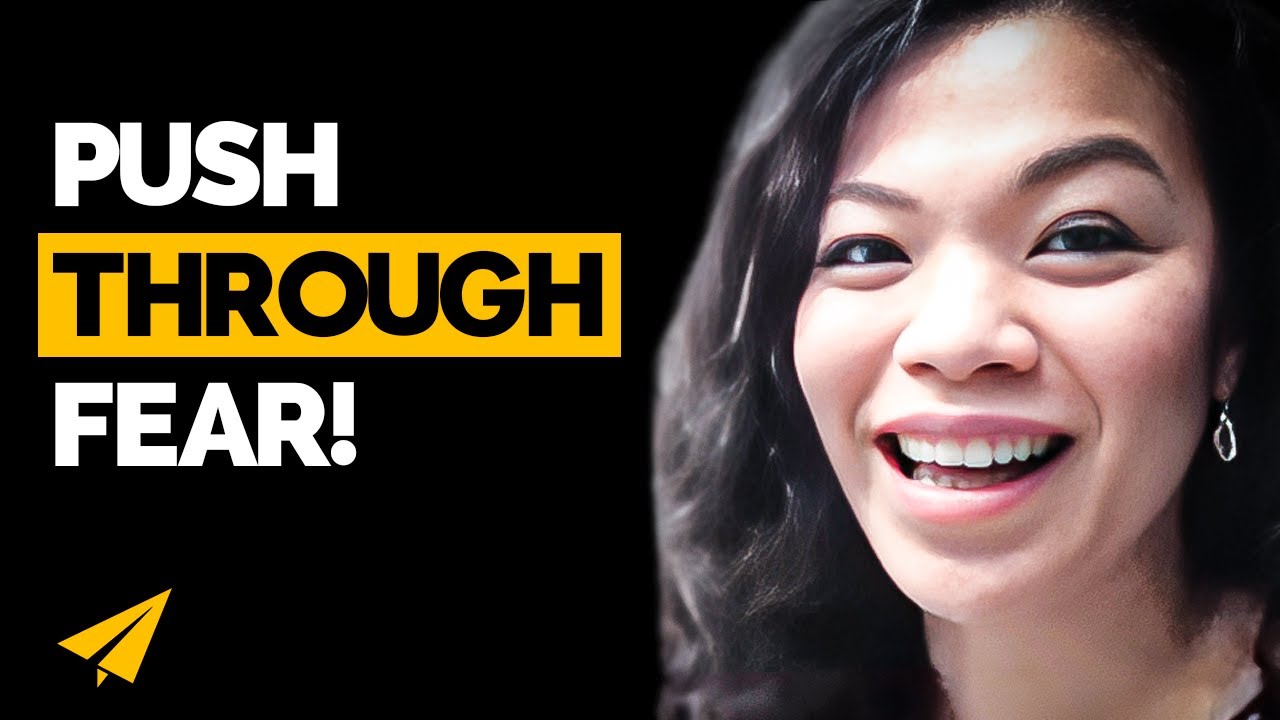 How to OVERCOME your FEAR
#1: Fear Is Holding You Back
The number one thing to always think about is how is your fear holding you back? So for example, I want to be a speaker and I'm going to be in situations where I'm speaking in front of many people that I have never met. I have no idea if they care about me, like me, or if they hate everything I have to say, so I have to overcome that.
I'm not always going to have the comfort of my own backyard, filming where everything is safe and it's my home and nobody else is looking at me, or have the comfort in going to the TDS studio where it's only Evan and our camera person, so I needed to push through that fear in thinking that how it's been holding me back all my life really helped me go through this process and really, kind of diminished all the fear that I had in filming in public.
Now that I'm here, it's actually not that bad. I don't feel that anxiety anymore that I used to. It was.   It's mostly all in my head and when you're there, it's actually not that bad.
#2: Start Small
The number two thing that you want to think about is to start small. You don't want to go from like, being like, completely petrified and doing something and then completely flooding your system and going crazy.
So for me, I had a fear in filming in public, so I started off filming while I was walking on a sidewalk. Then I started filming in a grocery store, and then I started filming where my class was going on.
And little by little, it kind of helped me build up muscle to face my biggest fear, which is coming here, downtown, and filming in front of all these people around me, and that really, really helped.
So when you want to think about it, like, if you have a fear of swimming, maybe you want to try out in your bathtub first and then go to a shallow end of a pool and then, later on, you could go to a deep end of a pool. So little by little, you're going to train yourself to overcome that fear.
#3: Keep Pushing
And number three is to keep pushing! Just because you've conquered one fear doesn't mean that you're going to stop there. So for me, I've conquered this fear in filming in public.
It doesn't really feel like a fear anymore, so now I need to think about what's next for me and keep pushing through, and not be content that I, mean, yes. I'm happy that I overcame this fear, but I need to keep going through. So I think the next thing I want to do is go on a big stage and speak in front of a lot of people. A lot. Hundreds of people. That's what I would like to do, yeah.
"Fear is sometimes just in your head, and when you go out there and do it, it's not as bad as you thought originally" – Lily Ma
---
So the question of the day is, what is your biggest fear that you still have yet to overcome?
Write in the comments below and I'll join in on the discussion.
Thank you. Thank you, thank you so much and I will see you guys very, very soon.
---
You might also like
---
More from Lily Ma
---
Hello, everyone. So welcome to another episode of Unlocking Lily. It's always been my dream to be a speaker, which …
Today's message is create your own luck. Donald Trump Knowledge. Knowledge. But if it's one word. One word's very hard for that, …
My name is Lily Ma and my one word is extraordinary. I believe that every human being is capable of …