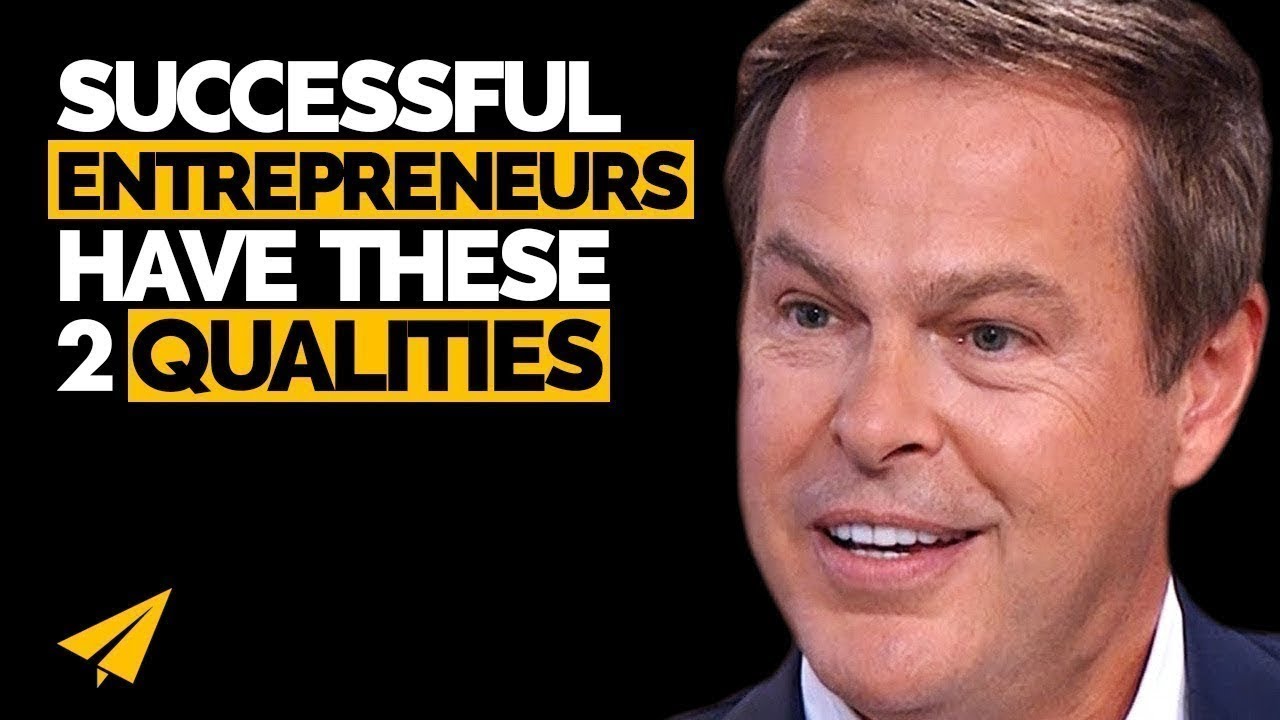 He's a British entrepreneur with interest in media, mobile phones leisure and property. He was appointed Commander of the Order of the British Empire in 2009. His estimated networth is 475 million pounds. He's Peter Jones and here are his top 10 rules for success.
Peter Jones's Top 10 Rules For Business and Success
Rule #1: Replace Failure With Feedback
I mean I've got a real belief and this is a true belief and those of you, everybody's got kids out there, if I ever hear my kids say the word failure, I'd lock them in a room for a week. I would request if we have any power in this country that we could take that out of our English dictionary and replace it with the word feedback. Because that's all failure in our words is, isn't it? It's feedback, we learn from mistakes.
Rule #2: Have A Vision
You've got to be able to have a very clear vision of your business idea. Without it you won't actually know where you're going. So in the year 2000 I set up Generation Telecom and Generation Telecom was a business that supplied airtime to the rail users.
I believe that I could set up and manage this business and within two or three years sell out to the major networks. Well, within three years we successfully sold it to Vodafone making millions of pounds. But without that vision at the outset, my business would not have gone the way that it did.
Rule #3: Be Results Oriented
I started my Telecom's business in 1998 and today it's one of the most successful businesses of its kind. It generates income about a 150 million pounds per annum. All companies have to start somewhere and my business actually started in a tiny little office in Slough.
Starting the business was a pretty terrifying experience. Every single penny that I had went into starting the business. But it kind of gave me a real edge, it gave me the sheer determination that actually I can do this. And as each day and each week passed when you get more and more opportunities, more and more money comes into the business, it becomes even more exciting.
The size of the office that I worked from when I started was 12 foot by 12 foot. Working out of 12 foot by 12 foot was tough. But when you happen to live there as well, it makes it that much harder. And what was quite interesting, there were even employees in the company that didn't know that I was staying and sleeping and living in the office.
Now, there are a few things that I learned personally. One was a sheer determination. Number two was never giving up and number three was to be results orientated. I had to get results, if I wanted to get my life back on track. I've been on an amazing journey since then, but I will never ever forget those real, real tough days.
Rule #4: Do It All
To be perfectly honest I'm a little bit confused myself. One minute I'm running a business, next minute I'm investing in one, the next minute I'm seeing some crazy people come and pitch me a toilet snake idea from Dragon's Den. Then I'm walking down the BAFTA's or the Red Carpet Awards and then I'm now trying to build a National Enterprise Academy, so I think if a description of an entrepreneur is that I want to do it all before I die, then I'm that.
Rule #5: Research Your Idea
You need to research your idea, so that you've covered off not just all the competition in the market, but you've checked and double checked whether your idea is likely to work or not. So many people today start up a business because they do it on a back of a whim
. They need to research the market, they need to discuss how feasible it is and then ask questions. How am I going to get out of the business? Whom I'm going to sell it to? Who are the competitors in the market? Who are my suppliers? How much money do I need to start the business? How will I market the company? There's a lot to consider. But research and feasibility are fundamentally important when starting a new business.
Rule #6: Manage Your Time
Number six is timing. Supportive partners, circumstances and good health are all what I call critical success factors when starting a new business. A new business venture will require the majority of your time, effort and dedication.
Rule #7: Do More With Less
Times like this are very difficult. But I'm going to be a little bit controversial and actually say that for an entrepreneur this is the time. And there are many entrepreneurs that I speak to that are out there, that are saying, "You know what, I'm pleased this has happened.
This is a time for me now to step up. This is a time for my business to really go up to the plate. This is the time where the competition that was out there, that wasn't that good is disappearing." Recession in my mind can drive innovation. And the reason for that quite simply is because we can do more with less. We are forced to do more with less.
Rule #8: Take Action!
Take action. So many people talk about doing something or say, "What if?". They don't actually get up and do it. Taking action is really, really important.
In 1998 when I was working for another company I was umming and ahhing of whether to set up my own business. I didn't have a lot of money, but I decided to take action and I decided to do it. But I did it in a very planned way, I knew exactly what I was going to do, I knew exactly what I wanted to achieve, but the most important thing, I took action.
Within two or three years I was a millionaire again. Probably the best thing that I ever did. So taking action is absolutely vital.
Rule #9: Persist
Successful entrepreneurs have two undeniable qualities, determination and persistence. Develop a keep-on-keeping-on ability to be called upon whenever you might need it.
Rule #10: Enjoy What You Do
Well, you get things like this because being blunt I've worked bloody hard, I wasn't born with a silver spoon in my mouth. And that's the great thing that my life has given me now. It's that it gives me freedom and it gives me choice.
I can choose what I want to do, when I want to do it. I don't have to work 16 hours a day, I love working 16 hours a day because I enjoy what I do. I get asked a lot, "Do you really appreciate what you've got?".
I know what it's like to have everything and love everything, so I'm not mister take-it-for-granted. I cherish what I have, I'm lucky to have it, but boy, do I make good use of it.
Thank You
Thank you so much. I made this because Amin Abdul asked me to. So if there's a famous entrepreneur that you want me to profile next, leave in the comments below and I will see what I can do.
I'd also love to know which of Peter Jones's top 10 rules meant the most to you, had the biggest impact. Leave it in the comments, I'm enjoying the discussion. Thank you so much. Continue to believe and I'll see you soon.
---
You might also like
---
More from Motivation
---
Watch Evan Carmichael's Top 10 Rules For Success video. Famous Entrepreneur Quotes Evan Carmichael's Quotes "Changing my environment had a dramatic impact …
Watch Mark Hamill's Top 10 Rules For Success video. Famous Entrepreneur Quotes Mark Hamill's Quotes "I love the allure, the danger, of …
Watch Brandon Beck's Top 10 Rules For Success video. Famous Entrepreneur Quotes Brandon Beck's Quotes "Whether you think you can do it, …