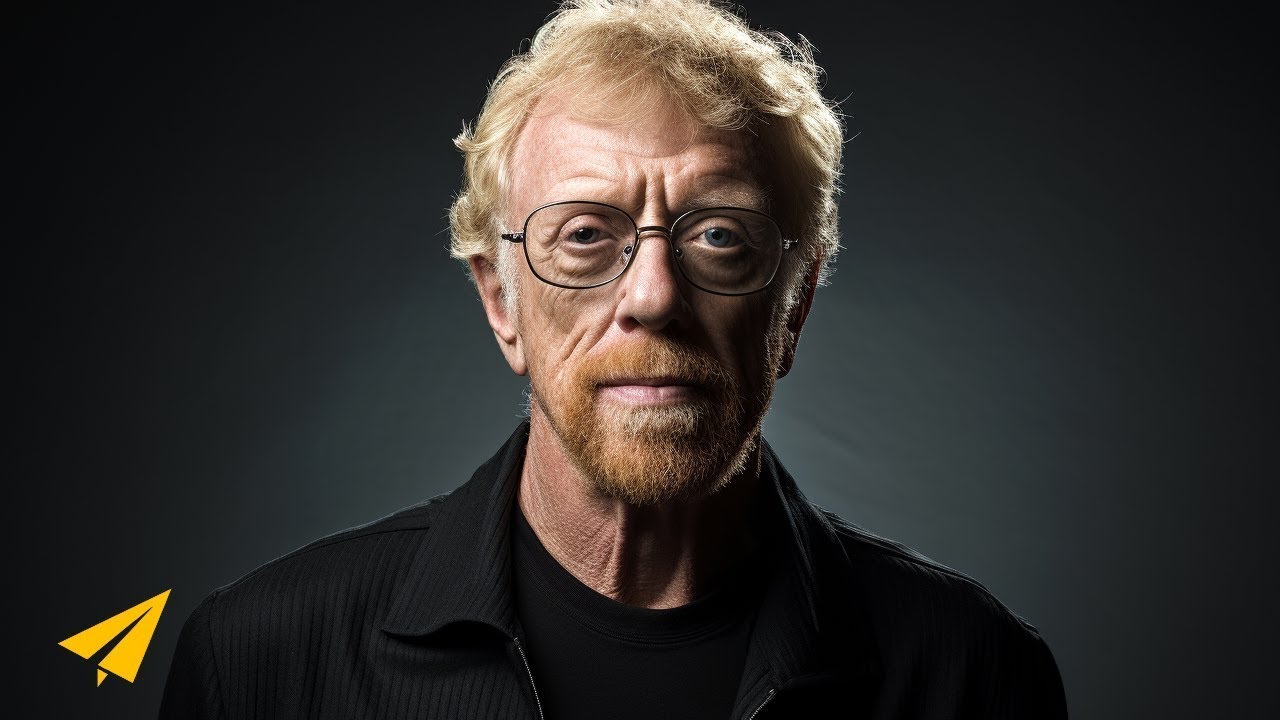 He's an American business magnet and philanthropist. He's the Co-Founder and Chairman Emeritus of Nike. He has an estimated net worth of 25.5 billion dollars. He's Phil Knight and here's my take on his top 10 rules for success.
Phil Knight's Top 10 Rules For Business and Success
Rule #1: Have A Crazy Idea
Interviewer: You're a runner with a track coach that you're very fond of, an accountant, and a Stanford Business School grad.
All those things.
Interviewer: And all of that produced a crazy idea. How did it come to you?
Well it was a combination of two things. It came off the running track at Oregon and out of the classroom at Stanford Business School. And that Bowerman was always tinkering with shoes, and he began to have some of his good runners, not just his hacks like me, wear the shoes.
And they were wearing them quite successfully, and he was very sincere in believing the weight of the shoe was very important to a runner. And so that registered. All the best shoes were being made in Germany. It made no sense that you would make shoes, Adidas and Puma, make no sense that they'd be made in Germany.
So I wrote the paper about they should make them in Japan and the idea built and built and built, and it became a crazy idea to everybody but me and my college professor, and then my old track coach.
Rule #2: Get The Right People
Interviewer: If you were talking to a young entrepreneur today, what would you say about how a great team gets put together? About the role of a CEO in supporting, shaping, interacting with that team?
Yeah, it's life and death. I think even today as big as Nike is with over 60,000 employees, the key thing is people. So when you're starting out obviously getting the right people, that's life and death. And then not only the right people but getting them to work together and work for a common purpose. I've always said, two nines working together will beat two tens working apart any day.
Interviewer: And how do you do that?
Well, get the right people is number one, and then giving them the environment and maybe a little bit of leadership that allows them to keep doing that.
Interviewer: And the environment for good, for the ability to get different people to work together. I'm looking for how you would articulate, what is that thing you put in the environment?
Well, now you're getting into management, and there's all kinds of different management styles. And you have to kind of recognize that each person is an individual. But I always liked Sparky Anderson, the manager of the Cincinnati Reds. He says, do you treat all players the same? Hell no, he says. If Johnny Bench wants a day off, he gets it off. If a rookie wants a day off, I said, get your ass out on the field. And I think that's a good management principle by itself.
Rule #3: Build Great Products
The key thing for us was the product. And our whole focus for the first 10 years of the company was building a better mousetrap, having a better running shoe, having a better basketball shoe, having more cushioning in different shoes. And innovating every six months and spending a lot of money on research and development. Spending a lot of money on a lab. And the product process really was developed far in advance of anything else that we did.
Rule #4: Have A Reason To Succeed
The most important thing is you have to, there's two sides. There's really sort of the intellectual or mental side. You have to pick a business that has a niche. You have to have a reason to succeed. You have to be something like we were doing and say Japan can beat Germany in the manufacturing of this type of a product.
That was the niche really. And then on that, you just have to have a total and complete passion, because there's going to be so many dark moments. I think the dark moments are true for any entrepreneur or any startup company.
I'm sure that you talk to Steve Jobs in Apple, you'd see many, many dark, dark moments. Ours happened to last a little longer than most of 'em, but you really emotionally have to be prepared for those dark moments.
Interviewer: I think every entrepreneur I've ever spoken to would echo that. That there are dark moments when everything's on the line.
That's the life of an entrepreneur. And so you're going to be into it, you better be prepared for that.
Rule #5: Persevere
Before there was success, there was defeat. We were kicked out of two banks. We borrowed money once from a shoebox manufacturer to meet the payroll. On another time, we had to sell $2500 at a National PE Convention in Seattle, Washington, on a Friday so we could meet payroll on Monday. In all those cases, the lessons from the fields and the courts, the lessons of competitive response were the most valuable of all.
Rule #6: Define Your Values
I think in many ways, the success that Nike has today really came out of the soul searching that was done in the mid 1980s when Reebok went past us, that essentially we had to decide who we were and what we were and try and build off of that and really defend those values that really determined, that dictated what our persona was as a company.
Rule #7: Get Help
I have in my travels occasionally met promising young people who insist they are not going to ask for help along the way. They want to figure it out themselves. Mine was the opposite approach. It is hard enough out there. Get all the help you can. Getting help really is just a part of a lifelong search for wisdom.
Rule #8: Stand For Something
Brands are one of the most interesting parts of business. But I mean basically, a brand stands for something. It creates an emotion in a person's mind to either positive or negative, that brings out all kinds of reactions to that brand.
And when we got to start our own brand and have our own name, we were very ambitious in some of the things that we wanted it to stand for. But as you stop and think about brands around the world, from Sony and Coca Cola and Rolls Royce. Where they all stand for very different things, but they all create an emotional response and something that's really strong and powerful.
Rule #9: Compete
Interviewer: I was developing an unhealthy contempt for Adidas, you say, or maybe it was healthy. I despised them. I'm curious what you make of the competition right now? Adidas is coming back from a soft patch. And there are upstarts like Under Armour that are making headway on athletes and on sales.
Well I think, I'm sort of a worrier by nature and so everybody is concerned. But I'm still the same as I was before. I know they asked me on one of the rare TV interviews from 25 years ago if I wanted to meet the president of Reebok, and I said no. I says I don't know him, I don't like him and I don't want to like him. And I still feel that way about the competition.
Interviewer: What about Under Armour in the U.S. market?
They're one of 'em.
Interviewer: Is there room for three?
They're one of 'em. There are lots of them that we compete with. But believe me, we will compete.
Rule #10: Know Your Mission
Heritage is the glue that holds great companies together. Because you have to love what you're doing. Because this is the way people have chosen to work in the world. And if you're going to work for a company, you might as well love what you do.
And for us, it's understanding the roots that gives people the energy and the fire and the appreciation for competition in sport. And that passion, you can only get it if you're hooked into why you exist. Our employees understand, what are we doing here? Why do we exist? And if they understand that, everybody excels.
It's more than just a business. It's more than just sports. It is a mission. This is what we've committed our lives to doing, so let's make it something worthwhile.
Thank You
Thank you guys so much. I made this because MrOldFashionedlover asked me to. So if there's a famous entrepreneur that you want me to profile next, leave it down in the comments below, and I'll see what I could do. Leave in the comments, I will join in the discussion.
Finally, I want to take a quick shout out to Orquidea Gutierez. I hope I pronounced that okay. Thank you so much for buying my book. It really means a lot to me. Thank you guys. Continue to believe or whatever your one word is, and I'll see you soon.
---
BONUS
Be Resourceful
Interviewer: The swoosh, the very famous Nike swoosh. How much you pay for that design?
There was a graphic art student at Portland State that had done some work for us, and she charged $2 an hour. And we said, how about coming up with a logo for the shoe? And she spent 17 1/2 hours on it, so it cost us $35.
And as I said, it's easily worth it. It turned out to be fairly iconic. But when we went public in 1980, we gave her 500 shares of stock, which she still owns. She's never sold a share and that's worth a million dollars now too.
Interviewer: So good for her.
So story had a happy ending.
---
You might also like
---
More from Motivation
---
Watch Evan Carmichael's Top 10 Rules For Success video. Famous Entrepreneur Quotes Evan Carmichael's Quotes "Changing my environment had a dramatic impact …
Watch Mark Hamill's Top 10 Rules For Success video. Famous Entrepreneur Quotes Mark Hamill's Quotes "I love the allure, the danger, of …
Watch Brandon Beck's Top 10 Rules For Success video. Famous Entrepreneur Quotes Brandon Beck's Quotes "Whether you think you can do it, …