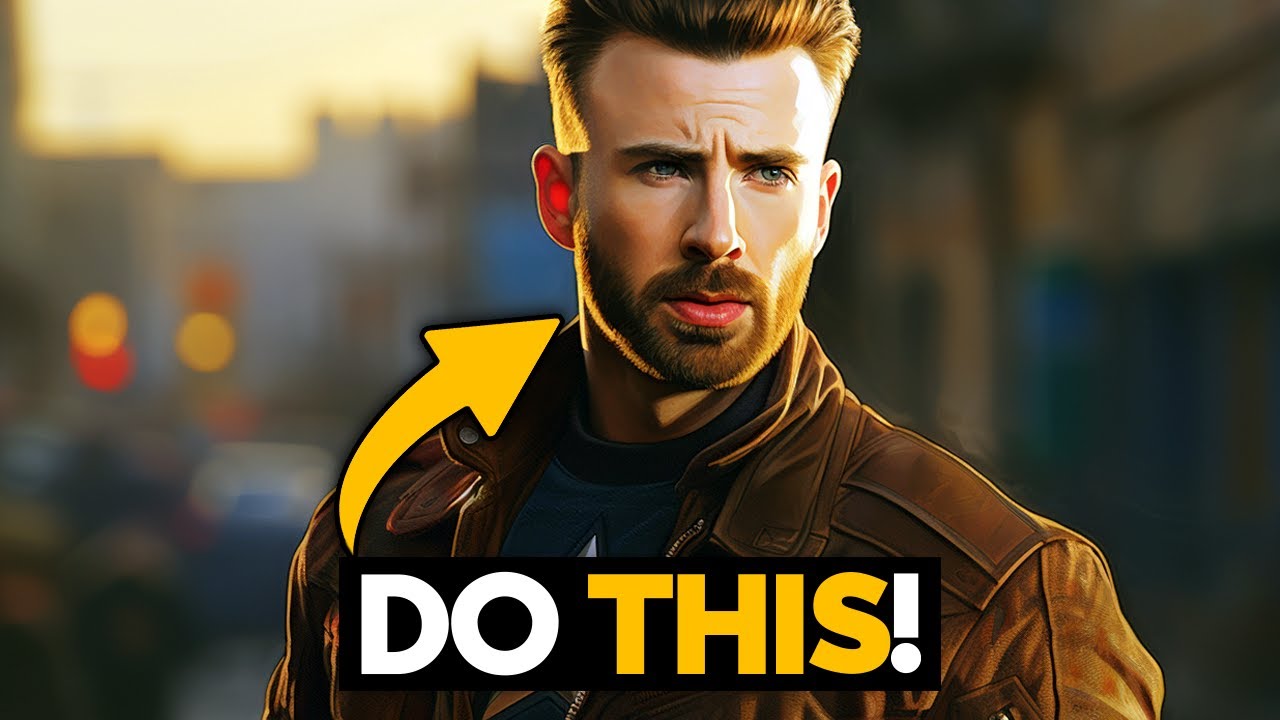 Good morning Believe Nation!
Today's message is be present. Over to you, Chris Evans.
Chris Evans
Interviewer: You said that there's a search to be in the moment. Does that only apply to acting?
It's everything that reality looks and feels and smells and sounds like, but you know it's not. And you're completely in control of that unfolding. And that's the time where I really feel the most present. And I think that's part of my addiction to acting, because I struggle to find that in life.
It's a bit harder when there's no script, and this is just happening in a chaotic form, but the hunt for the moment, you know, the hunt to be present, that's the goal.
Acting is like a temporary artificial substance. It's like a drug. It's great. My goal in life is to find that, to be present like that, in life, it's hard.
---
Evan Carmichael
I think it's super easy to get distracted as an entrepreneur. I think entrepreneurs get distracted all the time. It prevents you from accomplishing the big goals you want to accomplish. I think there's a couple reasons for it.
I think a lot of entrepreneurs have ADD diagnosed or not diagnosed, we just tend to like to jump around and do a whole bunch of different things. I think also part of the reasons is we don't have a manager, we don't have a boss. When you have a boss that's telling you what to do, who sets guidelines and objectives, then you're going to do it, otherwise you're going to get in trouble with your manager.
"I want to help a billion entrepreneurs. I want to have a big impact on this planet, and my path is by believing in entrepreneurs. That's what I want to do. I wake up thinking about the impact that I want to have today on the planet." – Evan Carmichael
You might get fired. Who's going to fire you? You don't fire yourself. And so you end up letting yourself down. You say you're going to do this, and then as soon as it gets hard, or you lose interest in it, you jump to something else.
As a result, what a lot of entrepreneurs do, is they have all these projects that are 10, 20, 30, 40, 50% done. Look at all the things that you started and stopped and that are kind of sitting there on the sidelines and you've done nothing with. It's super common.
That's what I want to do
A lot of entrepreneurs do this. But you don't get the results. You don't get the fruits. Unless you take it to 100%. You're not going to cash in on something that's 50% done, 20% done, and as soon as something gets hard, or as soon as we hit a roadblock, a lot of times what entrepreneurs do is they say, I'm not interested in that anymore.
That's not what I want to do. I'm not passionate about that. I'm going to go and do something else. Just see if that's your habit. See how often you actually follow through, all the way to completion, that idea you had or that you started, and when it got hard, you stopped and moved on to something else.
And so the two things that if ind really helped me is one, having a mission, having a vision. What do I want to do? What am I here to do? I want to help a billion entrepreneurs. I want to have a big impact on this planet, and my path is by believing in entrepreneurs. That's what I want to do. I wake up thinking about the impact that I want to have today on the planet.
What that does is help get me through a lot of the crap. Because being an entrepreneur is not all roses. There's a lot of really bad days that a lot of people don't talk about. When I was writing my book, there were a lot of bad days, and what gets me through is I want to write this book, I wanted to inspire lots of entrepreneurs, I wanted to have an impact.
Finish to 100%
And so having a clear mission, understanding the bigger picture, remembering your why and what you're doing here, can help get you through that final 50% or maybe even just the final 10% that's just really hard and you need that extra little kick.
The second thing that really helps me too is having a schedule, so I know what I'm doing every single day of the week. I've booked it in. One day I'm working on my YouTube channel. One day I'm working on trying to dance salsa.
One day I'm doing meetings. And so I have it set up in my calendar that this is what I'm working on today. I've allocated the amount of time that I need to go off and have a big impact in that area of my business or my life. So those two things.
Remembering the why and scheduling it in helps take those projects that may be I would dump at 50% because I don't have anybody watching me. There's no manager holding me accountable. And allows me to follow through and finish to 100% so I can get the rewards that I'm after.
Question of The Day
Evan: So the question today is, I'm curious, how do you guys stay present?
How do you guys stay focused?
How do you make sure the projects that you say you're going to finish you actually follow through and finish them?
Leave it down in the comments below. Super curious to find out.
I also want to give a quick shout out to Caitlin Gag. Caitlin, thank you so much for picking up a copy of my book, Your One Word. It really really really means a lot to me, and I hope you're enjoying the read.
So thank you guys again for watching. I believe in you. I hope you continue to believe in yourself and whatever your one word is, and I'll see you again tomorrow morning for another shot of entspresso.
---
BONUS
Be Present
Tom Brady
When I'm playing football, I appreciate it. I'm nowhere else. I'm in the present. That's probably the best part about my life is that to be in the present, you talk about how do you enjoy your life? How do you find balance, right? It's to live in the present. To live like a kid. Like why do kids have so much fun? Because they just care about what they're doing.
Interviewer: Yeah.
And if we thought about what we were doing all the time, you do that when you're on the football field. It's probably the only place I can really do that, when I really truly am my authentic self. I mean, a lot of people see it. My close close friends do. But when I'm on the football field, it's just raw.
Conor McGregor
I don't like to think too far ahead. I don't like thinking too far ahead. People set like goals, long distance goals and shit. That's too much for me. I already feel like I'm living it, and then I just carry on, carry on day by day, already living the final goal, the goal of being the world champion.
I already carry myself like a world champion. I already speak like I'm a world champion. And that's it. I just carry on, day by day. So I'll take it as it comes. Again, like I said, you asked me about the future. I'll let you know a little bit closer, you know what I mean? All I can see right now is the gold. That's all I can see.
Paulo Coelho
Interviewer: Your background is very well documented, the things you went through, which have shaped you. How much of that is really behind you? How much do those ghosts still haunt you? The involvement in issues that got you imprisoned and tortured and, you know, the drug use and so on?
I am myself and my circumstances, I think, like a Spanish philosopher used to say. So who am I? I am a son of the experiences that I lived in my life. That said, of course, I don't look back, because if I look back, I may become a of thought.
So I try to live my life here, but it is the sum of difficult moments, good moments, experiences that I had in my life, that brought me here in front of this camera talking to you. You don't live your life in this capitalistic sense that you accumulate knowledge as you accumulate money.
No no no no no. Life is about the present moment. You're here, you're here now, and then you have an idea or have some thing, but that may be a root in your past, but you don't know, so what I try to do is to live my life as full, as intensely, as I can.
---
You might also like
---