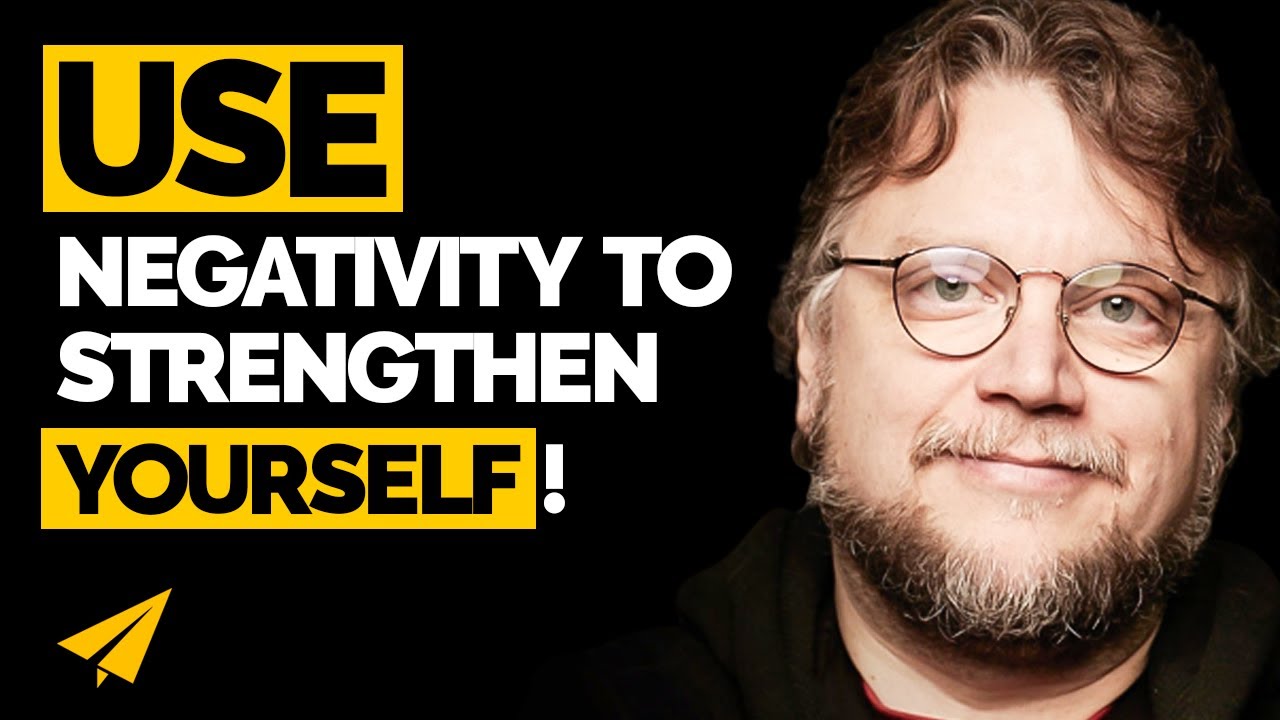 Good morning Believe Nation, today's message is, prove them wrong. Over to you Guillermo del Toro.
♫ I wake up every morning ♫ Entspresso keep me going ♫ I wake up every morning
You know, when they say, I would like you to do this for me and I produce a lot of first time film makers but I don't produce all first time film makers, that approach me and I say, look if I say no and you give up, I'm sorry to tell you but it's the wrong job for you.
Because you live with rejection for decades, sometimes as a director, and you end up making the movie you want to make. So, if I say no, that doesn't mean I'm right or I'm wrong, you just say, —him, I'll show him later, you know, I'm going to make it and that fat bastard is going to have to say, I was so wrong and hit himself in the head, because he didn't do it.
And I think that's the thing to do, is like show us, don't tell us, do the things. And if you do them wrong, but you do them in your own terms, that's how I define success, failing in your own terms.
***
Evan: So, this is an interesting one for me and I'm conflicted. I'm conflicted with it because early in my career, I was very motivated by the little man, by the haters, by the nay-sayers, by the nonbelievers, by the people who told me I couldn't do something and that was fuel for me to go out and prove them wrong and show it in their faces and say, look what I went out and did.
"Focus on the positivity, and focus on doing the thing that you want to do, as opposed to doing something, to prove somebody else wrong." – Evan Carmichael
Whether it was making my Believe by video that the little man told me that would never do well and that was over or almost two million views. People who didn't believe in my brand, people who told me I was the worst speaker at the agency and that motivated me to want to get better. And so, that helped me in the early days of my career.
But, I honestly think that it comes from a place of insecurity and I would love to encourage you guys, to get to the point where you're not motivated by what other people think of you, good or bad. Where the self-motivation, the self-confidence is so strong, that it doesn't matter what somebody else says about you.
"Your motivation needs to come from here and not from out there." – Evan Carmichael
That you want to go out and do that because you want to go out and do that, not because somebody makes you want to do that. Your motivation needs to come from here and not from out there. And I'm saying this, knowingly understanding that earlier in my career, I was very motivated by the little man and the haters.
That actually helped me get some success and so maybe it's just the mindset and space that I'm in now, having had some success. But, I would love to see you guys not care about the people who don't like what you're doing. The people who don't like your work, the people who tell you you're not talented, the people who feel like you're never going to be a success, the people who look at your product or service and say, that's the worst thing I've ever seen, you're never going to make it.
If your motivation is only to prove them wrong, then it's not coming from a great place. Where I'd much rather you be more powerful and let that negativity just pound off you. The more you get success, the more negativity you're going to have by the way, and the thicker skin you need to build.
And the less you want to focus on what negative people are saying. Where understanding, there's a lot of people out there, even if you haven't seen one yet, there's a lot of people out there who badly need what you could give them. Where if you were to unleash your inner talents, your abilities, your confidence, and create and gift that to the world, there's a lot of people who will love it. And focus on them, focus on the positivity, and focus on doing the thing that you want to do, as opposed to doing something, to prove somebody else wrong.
*******
That's my take, the question today is, are you doing your business to prove somebody else wrong or is it because you deeply want to make it happen yourself?
I'm curious, do you agree with younger Evan or current Evan? Leave in the comments below, I'm going to join in the discussion.
So, thank you guys again for watching, I believe in you. I hope you continue to believe in yourself and whatever your one one word is, much love and I'll see you again tomorrow morning for another shot of Entspresso.
♫ I make up every morning ♫ Espresso keep my going
Hey Believe Nation, we're looking at doing at Top 10 Rules of Success on Guillermo, so here's a sneak peek at some of the clips we're considering including. I hope you enjoy the bonus.
---
BONUS
What I try to do is, to connect deeply with the audiences that like what I do, even if the audience at large, does or doesn't, it makes no difference to me. I make weird movies, no matter what size the movie is and they're not for everyone and a lot of people may be puzzled or say, why do you do this?
But I only do things that I hope speak to somebody in the fideistic way that I was spoken to by people that got a high on their own supply. Because I get high on my own supply. I make the movies because I want them and whether it's robots and monsters duking it out or oppose to war, fable, or whatever it is, they're done because I want to see them.
***
My father bought a few libraries because he won the lottery in Mexico. And he heard or thought that he needed a study, so he built a library in the house and he had a big desk. He never, ever sat on that desk and he bought books, sort of by the foot. So, he bought an encyclopedia and an encyclopedia of art, an encyclopedia of health, and a classics from literature.
And I read all of them when I was very young and especially the anatomical section of the medical encyclopedia proved very useful. But I was, I became sort of a bookish, disease obsessed young kid and I discovered things like, The Last of the Mohicans, Hunchback of Notre Dame, Frankenstein, Jane Eyre, and Jane Eyre and Frankenstein were two of the books I liked the most.
Interviewer: So, how did you make the transition to being a film maker?
Oh, I started doing films when my father, again, traded. He had car agencies, car salesmanships, and he traded a car for some Super 8 equipment than money and he brought in a Super 8 camera, Super 8 projector and first of all, I bought some Super 8 films in San Antonio, Texas and one of them was the Crimson Altar, with Boris Karloff and I bought a few strange runs and I burned them in the projector from watching them in reverse and forward again and again, and then I
Interviewer: What were you looking for?
I loved reverse, like the basics of film are always magical, reverse, slow motion, things like that, they're always beautiful. When you see a balloon pop and then it comes, it's always beautiful and there's a great shot in The Red Shoes, where the feet come in and the laces tie up, that is magical and it's just reverse photography. So, when ever I was watching it in reverse I was like, oh my god! So, I watched them backwards and forwards, but then, I bought in the pharmacy, back then, the drugstore, I bought a Super 8 cartridge and I put it on the camera and I shot a little movie with my dolls, my Planet of the Ape action figures. And I projected it and it's the most beautiful, no one has ever, no time, have I ever had the sense of elation that I had then. Because I said, I did that and it's on the screen! And it was fantastic.
You might also like
---
More from Entspresso
---
Today's message is be confident. Good morning believe nation, it's Evan. My one word is believe and I believe that …