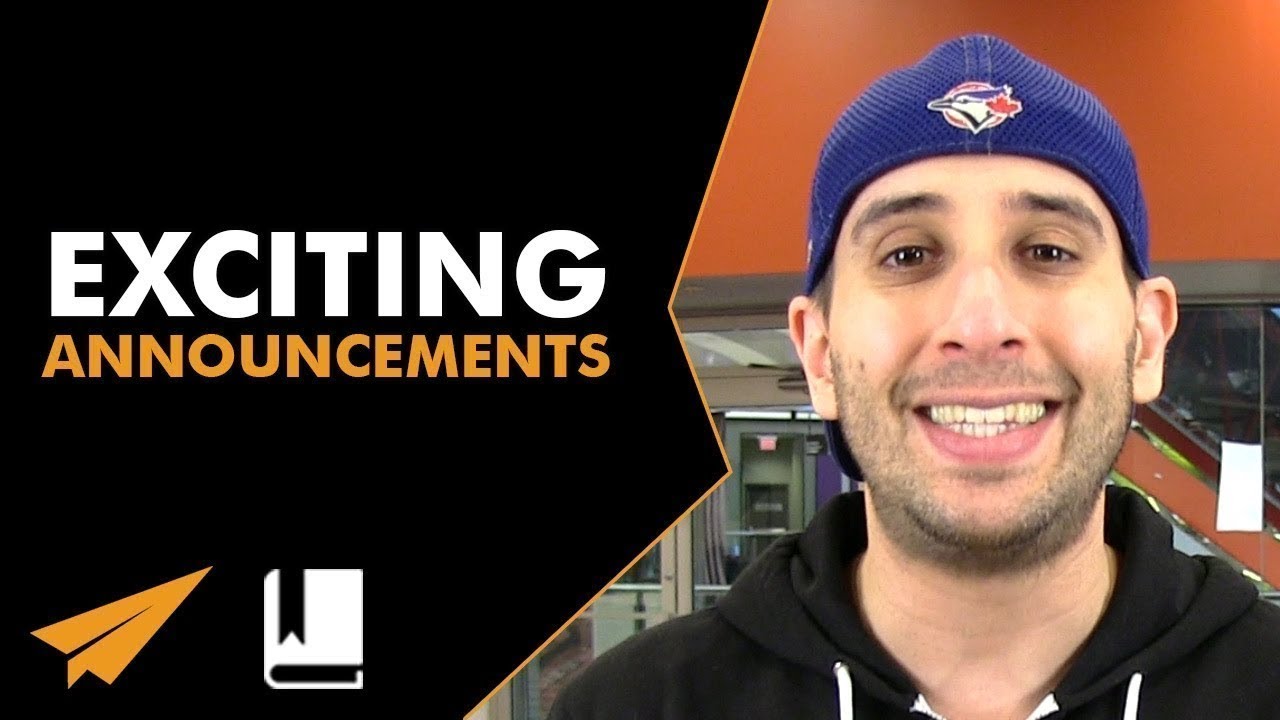 Today I'm going to give you a quick book contest update as well as some exciting announcements.
What's up, Believe Nation, welcome to another edition of Evan's Book. I'm excited to dig into the contest. I've had it for the past two weeks on the channel to have a contest to give away 10 signed copies of my book for people who create some art around it.
I'm actually filming this on Wednesday, my normal filming day, which is December 28th, and so I can't announce the contest winners yet because I want to give a little bit more time for you guys to create some art.
So, I know this is coming up to you guys live already on January 2nd, but I'm filming it December 28th, so next week I'm going to be picking the winners.
Good luck to you all! I'm excited to see what you have come up with. While I've got you here, though, I wanted to also share a couple of exciting announcements that I have for the book series and see what you guys think.
I'm going to see how I feel about them, but here are some of the ideas that I'm playing with, so first off is going to be the book club hangouts, doing a weekly series for seven weeks for each chapter of the book to help people along the way, where you guys can join in on the live hangout, ask me questions, chat with other Believe Nation members who are reading the book, because I really, again, want to make sure that people are reading the book, they understand it, they're getting the value from it, and so anything that I can do to help make sure that you are getting value from it, you're taking action on it, you're actually reading the book and applying it to your life or business, I want to make sure that gets done.
That series may continue, may just be a one-off, seven weeks, that's it. It may be an ongoing thing where we repeat it again and maybe have some special guests come in who are in the book or people who are going through the process of reading the book and helping them live.
I don't know, playing with some ideas. I'm open to some feedback, but that's going to probably start right after we finish the contest. Some other ideas that I had were to do some book reaction videos. A number of you have sent in the videos of you unboxing your book or sent in a thank you message, and I thought about smashing all those up into one video, 'cause they made me feel so good and happy when I saw them and to give some love and exposure for you guys for making the videos, I might do that, so also pro tip, if you guys are making reaction videos, send them to me so they can be part of that mashup and get some exposure on the channel too.
I'm thinking about making a what I learned as a message to myself for going through this again, 'cause there's been some things I think I did really well in launching this book, and some things that could definitely be improved next time around that I need to remember in case I do it again.
I need to watch this video back. It's a message from Evan, from past Evan to the next Evan when I'm going through this again to do these things because it could've been so easy and could've saved a lot of headaches, so I'm already planning that, so it's another idea.
And then the last one I had, at least on my list of current ideas, is to do a series of from rookie to best-selling author, and every week kind of comparing how my book is doing against a successful author.
If you look at Tim Ferriss or Brian Tracy or Tony Robbins or anybody who's in the business of personal development, taking my book and matching it up and seeing how well we're doing against that author, and then also taking a bit of advice from that author.
What has Brian Tracy or Tony Robbins said about book promotion, and then me trying to go out and do it, and then reporting back the next week, is something that's on my mind.
It's a ton of work to put that together, but I'm kind of curious to see, and I like that idea, from rookie to best-selling author. So, those are the things that are on my plate, some of the things that I'm planning in 2017 for the continuation of this book series.
Good luck to all the contest entries. Next week will be the grand reveal of who wins, so I'm excited for that, and I'm curious to hear your thoughts about future video ideas.
What did you think about the list I threw out there?
Like it?
Leave it?
Do you have other thoughts that you'd like to see me talk about in this book series?
Leave it down in the comments below. Thank you guys so much, every week, for watching.
I really appreciate it. Thank you for everybody who's picked up a copy of the book and enjoyed it. Mad love, mad love, mad love, so much.
I believe in you. I hope you guys continue to believe in yourself, and whatever your one word is, much love. I'll see you soon.
---
You might also like
---
More from Evan Carmichael
---
What's up, Believe Nation? Greetings from London, England. It's Evan. My one word is believe and I believe in people, …
Today we're going to look at seven different ways that you can make business alliances. What's up Believe Nation? It's Evan. …