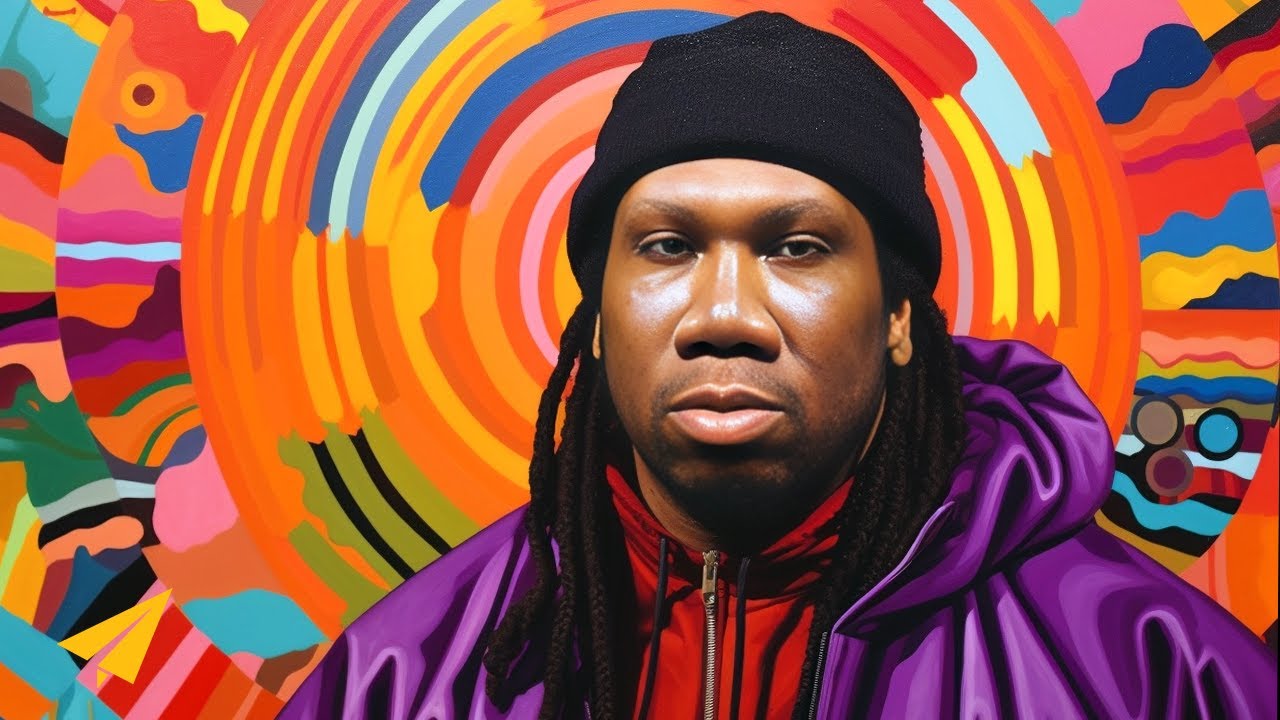 Good morning, Believe Nation, my name is Evan Carmichael, my one one is believe, and I believe entrepreneurs are going to solve all of the world's major problems. So to help you on your journey, today, we're going to learn how to be your real self over the UKRS-One.
Be Your REAL Self – The Teacha KRS One
KRS One
If you can be a better you, success is in the back of that. I'll say it again. Make sure you get this, brother, 'cause you all need to listen to me right now. Success is based on you being you. If you can't be your real self, success is impossible. A fake you can never be successful. Only a real you is going to be successful.
Evan Carmichael
I 100% agree that you will only have your real success when you find your real self and you apply it and you take action on it every single day. You can model, you could copy, you could learn from others, to get somewhere faster, but you will never reach your true potential by being a junior version of somebody else. I had an entrepreneur friend of mine reach out, she started a new business, she was one of the top trainers at a gym here in Canada.
And she wanted to go teach that training system to other people, basically take the training that she learned from the big corporate and apply it and help smaller gyms do their training. Using that model, all she would be at best, is a junior version of the big corporate. So if somebody, as an example, studying under Tony Robbins, and goes out and applies his strategies to help other people, if you don't build on it, if you don't improve on it then all you're going to be at best is a junior Tony Robbins.
You're going to be a poor man's Tony Robbin. So if somebody can't afford Tony, they would come to you. You can be so much more than a junior version of somebody else. And so yes, you model, and you copy, and you learn to get ideas, to test, to try to implement, and then to tweak and improve and make your own. So as an example, when I was working with my agent and my media trainer, they would always give me assignments every week and say, "Evan, your next video you have to do this."
Try this, try this, give me different assignments and Steve came at it from a very aggressive, you've got to raise the stakes, you've got to make it more important point of view and Janie came at it from a more connection, love and soft point of view, and they would always give me assignments. And every assignment they gave me, never quite hit, always felt uncomfortable. I would do it, I would do it like they wanted me to do it, and I never quite fully connected.
It was a stretch, it was better than what I was currently doing, but it wasn't quite what I needed. And I always had to take their advice and tweak it a little bit, and build on it, and grow it, to make it feel right for me. And so every time you're learning these strategies that I'm sharing on this channel, you're learning from Steve Jobs, or Oprah Winfrey, or whoever it is that you look up to and want to be a huge success, your goal should never be to be the next Steve Jobs or Oprah Winfrey, your goal is to be the best version of yourself. And you do that by modeling others and learning from them, and then tweaking the strategies so that it fits for you.
Question Of The Day
So the question of the day today is, I'm curious, what is one thing that you've learned from somebody successful, or somebody on this channel, and then tweaked their strategy to make it work in your business. Leave it down on the comments below, I'm super curious to find out.
I also want to give a quick shout out to Ariel. Ariel, thank you so much for picking up a copy of my book, Your One Word, I really, really appreciate it and I really hope you're enjoying the read.
So thank you guys again for watching, I believe in you. I hope you continue to believe in yourself and whatever your one word is, much love, and I'll see you again tomorrow morning for another shot of Entspresso.
---
BONUS
Be Your Real Self
John Addison
You know, one of the things I've learned over time is that the best you'll ever be, if you're trying to be someone else, is a pale imitation. You know, most people spend their whole life saying, "I want to be like this person, I want to be like that person."
One of the things that I can't stand is all these celebrities and people that want to be like them. The truth is you have to be the best you, you can be. There's only one you. I mean, there's not another one on the face of the planet.
Now, you need to learn from other people. From some people, you need to learn what not to do. From a lot of people, you need to learn what to do. But as you look at people, as you study successful people, study their traits.
Study their behavior, study what they do, and then take the best and leave the rest. You have to create an authentic you. Now, does that mean you don't need to learn from other people? No. But you've got to step back and go, "Well OK, this person is super outgoing and full of personality, and I'm not wired that way.
Maybe I'm quieter." Well you're never going to be like them, but learn from them. Take the best. And then when you look at some other person that's got a great skill set that maybe doesn't line up with your skill set, but take and learn things that you can put to work in your life.
Factor all of that together by understanding who you authentically are. Find what you're good at. All of us have a list of things that we're good at. But the truth is we spend way much more time working on what we're bad at, trying to get better at it.
Well I'm telling you—the you're naturally bad at, and you could work all day long seven days a week at it, and the best you'll ever be at that is mediocre. Somebody is naturally good at what you're bad at, but I guarantee you, you have natural skills that were just born in you, a part of your DNA, that you're good at without even trying.
And then other people are terrible at it. I've always been able to speak in front of people; it never bothered me. For a lot of other people, it mortifies them. It's never been a real problem, and so what I was able to do was find a way that there something I was good at, that I could show up without any notes and do better than most people—and then work like crazy at it, spend my time focused on what I'm good at.
See, I believe each us, if we found our natural inclinations and then we focused on what we're good at, you're going to be the best you can be.
I believe great teams are made up of a bunch of individuals who find a way to mesh together in a way that accentuates each person's positive for the good of the group. So be the best authentic you can be. Work on yourself, focus on yourself, understand your strengths and weaknesses and find ways to put yourself in a place where your strengths are magnified.
Martin Garrix
Interviewer: What do you want to say to your fans that ask you like, yo, are you still going to make that high BPM, you know, festival music, to Lee, are you leaving that for more -I'm not leaving anything.
Midstreamer, can you explain that transition and what you're doing there?
For me it's all about trying to find new sounds, reinventing your own sound. I can release 128 BPM club song every week, but I don't know, I want to challenge myself too, I want to try out new things, I want to experiment, and me trying something new and doing something like Scared to be Lonely and In the Name of Love doesn't mean I'm completely switching my sound. In October, I just released seven very aggressive 128 BPM house songs and I've got Ultra coming up, I've got Coachella coming up, and I'm also going to play a lot of old sounding Martin Garrix. It's a weird situation, because then I released a house song one year ago and they're like, "Oh, same repetitive boring stuff. "Do something new, be refreshing." And I do something new and they're like, "We miss the old Martin Garrix." And I'm like, wait, what do you guys want me to do? But for me, what I think is most important, is just me being myself in the studio. Doing what I want and don't let other people's opinions affect my music. I want to represent what I want to make and I'm not switching my sound, I'm just having fun.
Gabrielle Union
I live for the quiet moments where I can be my most authentic self and hear myself think. Somebody asked me, "What makes you happy?" My husband said, "Bacon."  Which is true.  I'm the happiest when I'm my most authentic self. When nobody's looking, when nobody's judging me, when nobody's leaving nasty comments on my , and I can just exist. And in that quiet space, I realized, I am worthy by birth right. I am fierce and fabulous because I breathe. All of us here in this room, we are worthy, we are valid. Our journeys are real and worth while. And there is nothing that anyone can do to take that away from us. Everything terrible that has happened to us, we have a choice at how we ought to react. A lot of times, what we're actually reacting to is the fear of humiliation, the fear of what are they going to think about me? The fear of possible judgment. Newsflash, people will judge you whether you discover the cure for cancer or sit on the couch. You might as well live. I am a wife, but that does not define me. I am an actress, and that as sure as hell does not define me. I'm a parent, while awesome, that is not my whole life. None of those things, even though I get a lot of praise for that, makes me worthy. I am worthy by birth right, I am Gabrielle Union Wade.
---
You might also like
---
More from Entspresso
---
Today's message is be confident. Good morning believe nation, it's Evan. My one word is believe and I believe that …