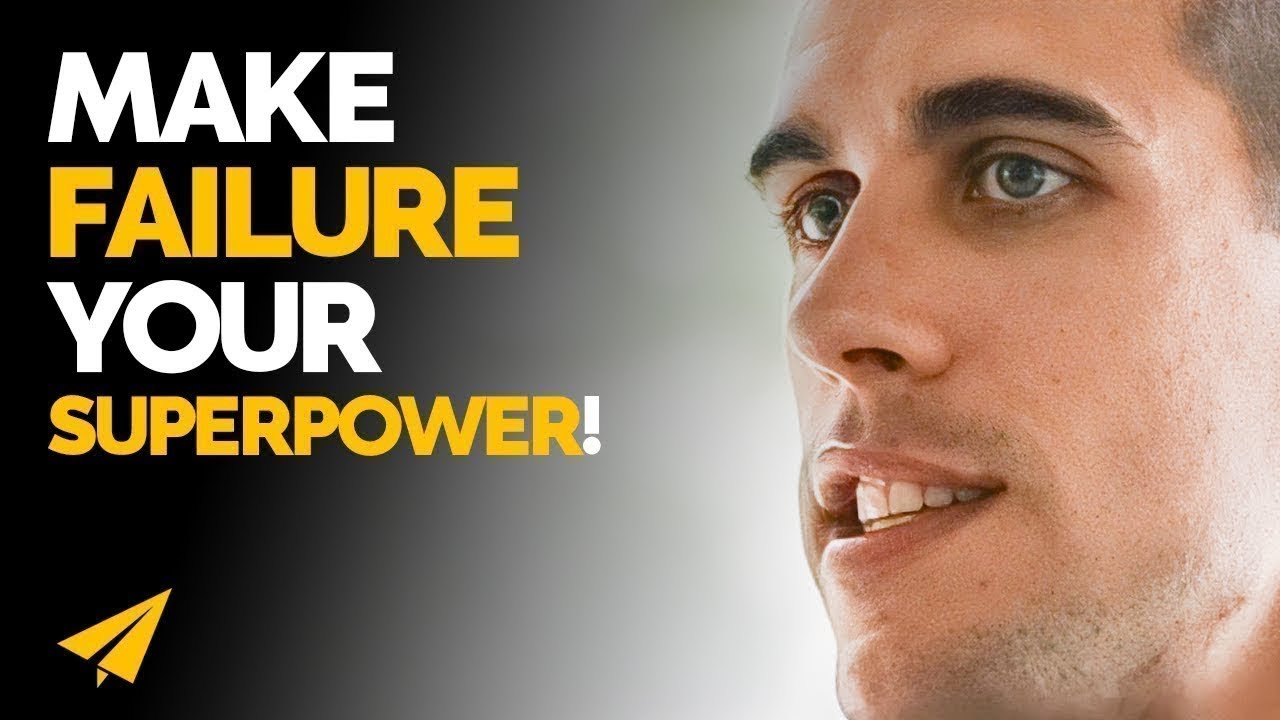 Famous Entrepreneur Quotes
Ryan Holiday's Quotes
"I'm competing with my job."
"I think you always want to be challenging yourself and pushing yourself in the work that you do, because that's how you experience those situations."
"What's the impediment to action advances action. What stands in the way becomes the way. I try to think about this in my own life."
Ryan Holiday's Top 10 Entrepreneurship Rules For Business and Success
He began his professional career after dropping out of college at the age of 19. He attended University of California, Riverside, where he studied political science and creative writing. He worked for Tucker Max, the controversial fratire author.  He's Ryan Holiday and here's my take on his top 10 rules for success.
Rule #1: Compete With Yourself
I would rather challenge myself in my career than challenge myself on a roller coaster, which is totally pointless. And I would rather, like for instance, I love running. I run almost every single day. But I don't do any races.
I don't feel the need to have artificial competition in my life. Like I'm competing with my job. Do you know what I'm, I'm trying to write the best, I'm trying to challenge myself with my writing. Running for me is something that I enjoy. And to me the challenge is like can I do it every day? Not like did I beat 200 other people who I don't care about?
Interviewer: Well, I think the point for, the one thing you've added is I think sometimes we have these artificial expectations that are unnecessary. Right, you're like, "I run because I enjoy running. "I'm not trying to be competitive." And for your writing, you are competitive, but with yourself.
Rule #2: Push Through
I think being present and enjoying what happened is important. But I guess what I'm saying is like yesterday I ran. I did an hour. And it was, you know, 92, 93 degrees outside. It was hot, right? But I didn't say, like, is this going to be enjoyable or not? I said look, this is what do.
And come hell or high water, I'm going to do it. And it was enjoy, I got, it wasn't enjoyable at first. But I pushed through. It's like on the other side of that resistance is often that thing. And so I think that's the problem with people who are like, you know, "I'll just sort of go with the flow. "I'll take it as it happens."
That can work, but, you know, it's often on the other side of what you're afraid of that you experience really great things. And you have to have the power to push through that.
Rule #3: Delegate
What do you feel the most satisfied doing? And what do you feel the most sort of fulfilled or creative doing? And then that's going to be the sort of gift that you protect at all times. And then you've got to find the other things that you're either good at, but you don't want to be doing, or you're really bad at, that take a lot of your time.
And you've got to be able to delegate and find services or companies or other people that you can hire to help you with those things. And like that's really, that's always been something that I've struggled with that I think is a sort of perennial struggle of any kind of leadership or entrepreneurship.
How do you, how do you build the organization or the structure that you need so you can continue to do what you need to do as the boss or as the main creative force? And you've got to be able to continually evaluate your own performance in that sense and say like, look, this is what I'm really good at.
This is what I'm not good at. Here's someone who's better at it than me. I'm considering it an investment to hire that person or to bring on that service provider. And I'm doing is so that I can continue to be as good as I need to be at my like sort of core thing.
Rule #4: Learn How To Say No
It's 8 a.m., like I got to get to the office. And I was like why? Why do I have to get? I always wanted to be a writer. I accomplished this thing. I can make a living being a writer. I have a home. Like, I haven't been there in weeks. Like, why am I here?
And I was like, I was here because like I just said yes and I didn't think about, I didn't actually weigh the pros and cons of this scenario. And again, it's like something you got to do what you don't want to do to figure out what you want to do. But it was like, I'd sort distanced myself from a lot of things.
And I'd gotten my life in a good place. And then someone called me and offered me money on the phone and I said yes. Because it's so hard to say, like it's so hard to, to say no to stuff, especially if you're like a doer.
It's so hard to say like, I want to do this, but I also want to do that. I have to choose. It's easy to say like, I'm going to try to do both at the same time. And I said yes to both. Like, I don't think I've ever like quit anything. Like I've just added new stuff. And so for me that certainly has added up over time to an unsustainable load.
Rule #5: Always Do Your Best
We all wake up the same. Every day we both wake up and things don't go the way we're, like there's not just the adversity when you're younger, by there's also the day-to-day realities. Like you run a business and I run a business. And, you know, this, you have a problem with your accounting software. And then you're having problems with Skype this morning.
There's also those minor situations. And how you choose to deal with them determines whether you're going to have a good day or a bad day, just in the same way that other situations determine whether you're going to have a good life or a bad life. And how you choose to respond, like if you, you know, Skype wasn't working.
And if you said like, if you got mad, if you decided this was horrible, if you got really frustrated, it might, not only would that mess with your attitude, but then, it doesn't help you with the situation that you then have to deal with which is okay, how am I going to find a solution and how am I going to do this interview and how am I going to get the best out of it?
Like I'm giving a talk. Let's say I'm giving a talk in front of an audience. I don't control the audience. I don't control, you know, the weather, I don't control any of these things. But I do control what I bring to that situation. So I want to focus the entirety of my energy on doing the best possible job and salvaging the most out of it.
Rule #6: Know What's Important To You
I think that the big problem that many people have is they don't know what's important to them. And so they end up getting distracted by things that other people are doing or things that other people are trying to do to them.
And so, like we were talking about with my business, early on, I'm thinking okay, this is the way you're supposed to do things, because this is how everyone else runs their business.
What I didn't stop to do was think what kind of business do I want and what kind of life am I trying to have? And when I was actually able to have that conversation, I was able to cut out a bunch of extraneous things.
Rule #7: Be Ready To Pay The Cost
It makes the most sense for my personal happiness, and my personal success to try to make as much money as possible for as least amount of time commitment as possible, so I can write as much as possible, versus trying to make as much money as possible, however possible, right?
And so, sometimes you've got to do the wrong thing to, like you got to touch the stove and go like, this is really hot. I don't want to do this ever again. And so I sort of pivoted my business. And they say like it's not a principal till it costs you money.
Like one of the other partners went off, started a different company and has made, you know, has done very well for himself. And we've passed on a lot of projects that went on to do pretty well. So like, you see, like, there's a cost.
So like having the life you want, there's a cost. And you got to be ready to pay that cost. And the worst thing you can do is try to have like, try to have your cake and eat it, too, like try to have the life you want while doing the things you don't, it just doesn't work.
Rule #8: Challenge Yourself
I think you always want to be challenging yourself and pushing yourself in the work that you do, because that's how you experience those situations. You know, it's very easy once you get to a certain point to be, to sort of find your comfort zone and stay in it and not be challenged.
But that's not to say that life won't visit challenges upon you. But you're going to experience less, right? But I think exercise and working out is a great metaphor for this, like I try to run every single day.
And I don't care what the weather is. I don't care how I'm feeling. It's something that I'm going to subject myself to and force myself to. And you know, often I'll find like, I run in the afternoons, for instance. And I'll find that I'll be tired, that the day won't have gone very well. That maybe I wasn't feeling great.
But that hour that I'm out there sweating, when I come back, I'm ready to go again. I've been recharged. And I think being able to find that hey, I do better when I'm challenged is a great thing to teach yourself.
And the other thing, Tim Ferris told me this, he was saying, you know, if you work out every single day, you have a guaranteed win every single day.
So your company might be declaring bankruptcy, but you set a new PR, Or you got a great rush of endorphins, you'll at least be able to tell yourself like, hey, that went well. And that's something that I, that the reason I seek out that hardship every day is that it's a hardship that I'm sort of guaranteed to overcome.
Rule #9: Don't Seek Approval
As a creative, what the critics think of your work, what the audience thinks of your work, what gatekeepers or lists, or, you know, curators think of your work, these are the things that are outside of your control. And you have to remind yourself of that.
And as a creative, if you go into what you're doing and you just say I'm only going to be happy if this external thing happens, right, I'm only going to be happy if it's published by this publisher.
I'm only going to be happy if it wins this award. It's only going to make me happy if make this amount of money. These are recipes for misery, because you've now put your happiness in the hands of someone else, someone who is indifferent to you, someone you don't control.
Rule #10: See Obstacles As Opportunities
You make a business decision, I've done these myself. You make a business decision or a choice and it turns out to be a mistake. You were totally wrong. You can see that as a mistake and you can get down on yourself, or you can see it as a chance to get comfortable with failure, because failure is a part of life.
Where a scientist doesn't get upset when a hypothesis that they had turns out to be wrong, because that's what they do. That's the whole point. They're learning each time they do something wrong. Or a computer, I'm sure as college students, a lot of you get this, as well. You spend weeks and weeks working on a paper and the computer deletes it.
A glitch erases the work that you've had. So you can get upset. You can deal with it. What I did the last time this happened to me was you get so upset that you kick a trash can across the room and it makes a huge dent in the wall. Or you can see this as a chance to start over. You can see it as a chance to, now that you've been through it once, to do it again, and ultimately produce a piece of work that's of higher quality than maybe you originally intended to turn in.
You can use that as a chance, actually, to raise your standard, rather than simply muddle through. What's the impediment to action advances action. What stands in the way becomes the way.
I try to think about this in my own life, whenever I'm facing any kind of situation. And I've yet to find one that isn't made better from this attitude, that isn't made better by seeing each and every obstacle as a chance to practice excellence in its, in a new form.
And you know, I think today, we all face our own problems. There's tough economic times. We have a political situation that's uh. We all face individual obstacles as a daily basis and we culturally face obstacles.
But we have a chance to see those things like they saw them, which is to not only not see them as bad, but to see them as opportunities, as chances to improve, or to practice something that perhaps we wouldn't have otherwise practiced.
---
Thank you guys. I made this because Garret D asked me to. If there's someone you'd like me to profile in a future Top 10, please let me know.
I also want to give a quick shout out to Dave Lukas from the Misfit Entrepreneur. Dave, thank you so much for picking up a copy of my book Your One Word and for taking that awesome picture of you with the book at the beach. Makes me jealous, kind of want to be there.
It makes really good beach reading. So thank you so much for the support and posting it. And I'm so glad you enjoyed the book. Thank you guys again. I believe in you. I hope you continue to believe in yourself. And whatever your one word is, much love, I'll see you soon.
---
BONUS
Don't Dwell
Let's focus on what benefits are inherent in any situation. And let's not focus on what we've been deprived of. Because we can't, we control only that attitude, right? And so we might as well give ourselves the attitude that pushes us forward, that makes us feel, that seizes on what we are empowered to do, and not dwell on what we've been deprived of, or what is holding us back.
Be Realistic
I do think it's interesting how we sort of expect, like, a few months ago, I got injured, and I couldn't work out for like about a week or so. And it was like, why did I think that I could go my whole life without being, like why did I think I would never be injured, right? Why did I think it would, I would all, it would, every time I would roll my ankle, it would turn out to be nothing.
Do you know what I mean? Sometimes it turns out to be something. And the more we can, the more we can tell ourselves that these are realities of life, the less devastated we'll be when they happen, and the more quickly we can bounce back from them, do you know what I mean? Like if someone does something rude or, you know, screwed up to you, and you're like why did this happen?
This is so unfair, how could they do this to me? And all you're doing is wallowing in self-pity, you know, that's precious energy that you're not spending towards your, you know, your reply, towards your response, or what you're going to do instead.
Summary
Rule number eight is my personal favorite, and I'd love to know which one you guys like the best.
Ryan Holiday's Rules
BONUS
I hope you enjoyed this article, make sure to check my Ryan Holiday video on his Top 10 Rules For Success as well.
---
You might also like
---
More from Motivation
---
Watch Evan Carmichael's Top 10 Rules For Success video. Famous Entrepreneur Quotes Evan Carmichael's Quotes "Changing my environment had a dramatic impact …
Watch Mark Hamill's Top 10 Rules For Success video. Famous Entrepreneur Quotes Mark Hamill's Quotes "I love the allure, the danger, of …
Watch Brandon Beck's Top 10 Rules For Success video. Famous Entrepreneur Quotes Brandon Beck's Quotes "Whether you think you can do it, …