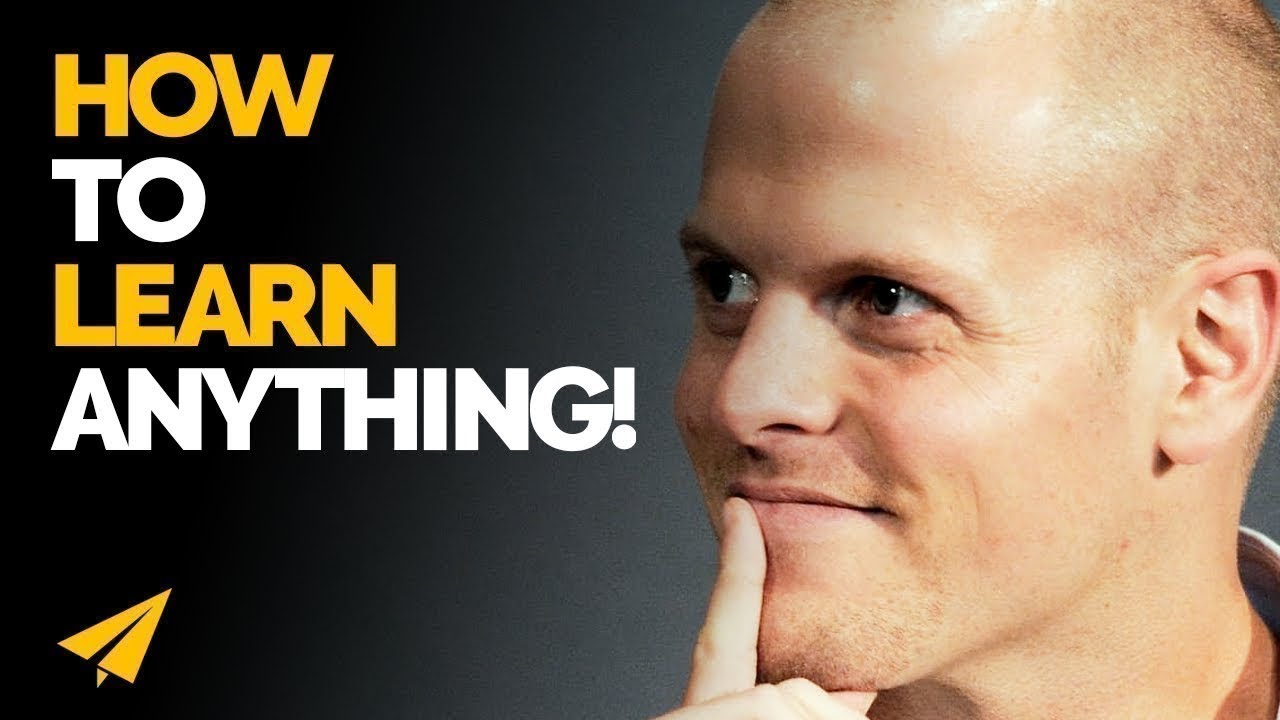 Good morning Believe Nation!
Today we're going to talk about how you can study efficiently.
Rule number three is my personal favorite, and I'd love to know which one you guys like the best. And as always guys as your listening, if you hear something that really, really resonates with you, please leave it in the comments below and put quotes around it so other people can be inspired and also as you write things down you're much more likely to keep it in here as well. Enjoy.
…
HOW
Improve the Pomodoro Technique
Thomas Frank
And you may have heard of the Pomodoro technique, everyone talks about it, but in case you haven't, it's simply a technique where you set a timer for about 25 minutes, classically, and then you work only on one task during that 25 minutes session.
And I think a lot of people do this, and it's very useful, but there are some areas for improvement that I don't think a lot of people take advantage of. So let me just rapid fire give them to you. So number one and I talked about how much I'm a fan of the Beeminder app.
The Beeminder blog is also a good resource for productivity techniques and experiments. And one of the things that they talk about, is this thing they do called Tocks. Well a tock is essentially a Pomodoro session except for they use about 45 minutes, and then take 15 minutes breaks instead of the classic 25 minutes, 5 minute break structure. So the tip here is to experiment with the time intervals. Don't just set yourself to 25 minutes and assume that that's the only potential interval that you can study at. Find what works for you.
And the other one, is to put a piece of paper next to you, during your Pomodoro session and whenever anything comes up that distracts you, maybe a phone call or the urge to check Facebook or something, write it down.
Now this let's you do two things. One, you can remember what the distraction was and if it happened to be something urgent, you can take care of it during your break time. But two, as you continue to do lots of Pomodoro sessions over months and months, you start to see what are the common problem points.
What comes up a lot that distracts you, and then you can take steps to prevent these things. So maybe if it's your phone, you forget to put it in Do Not Disturb Mode. Well you can do that now. If it's a certain website that you really want to visit because it's so distracting and draws you in, then you can use an extension like StayFocusd on Chrome to block it during your study sessions. Very useful stuff.
Build Your Schedule Around Studying
Leo Gura
You have to schedule your time. Don't just stuff studying in to cracks in your schedule. Your schedule should be built around studying. What does this mean? This means have an exact set time during the day when you start to study. For me I remember, it was about 6 p.m. I would always to myself, okay, 6 p.m.
I get back from school, I rest a little bit, and then at 6 p.m. that's my study time. It starts. How long does it go? Well that depends on how much assignments and homework I have. But it would go for at least, an hour or two, and sometimes it would go for four, five, or six hours.
And it would start at six, and it would usually end like, around nine, or 10, or after that. And it would vary. But I think what's really important is to have that starting time. Six. No matter what. Six. Sit down and study. Open the books, sit down, study. It doesn't have to be six for you.
"You have to schedule your time. Don't just stuff studying in to cracks in your schedule. Your schedule should be built around studying." – Leo Gura
Just come up with your own time. And, you're doing this every single day. What's important about this, is that it leads us to the next point. Which is you have to get comfortable and you have to slow yourself down in order to study effectively. You can't rush the studying process.
And one of the secrets that I use, is simply Brute Force. Right, a lot of the issues as a student that I dealt with, the things that I couldn't understand, I just Brute Forced them through repetition.
And this repetition can take time. Also, you know you have to be patient with yourself. Sometimes you're not going to understand the problem right off the bat. So you just kind of repeat it, repeat it, mull it over, mull it over, and that means sometimes, it takes you longer.
So instead of finishing a quick little math assignment in hour, it might take you three hours. But that's worth it, if you calm yourself down, get comfortable, slow yourself down, kind of, open yourself to absorbing this information. Right, this is where the love it comes in. If you don't love it, and what you're doing is you're just kind of rush studying through stuff just to learn it, like cramming for an exam. That's just horrible. That's horrible.
Cause all you're trying to do is you're jumping, you're like a dog jumping through hoops. That's basically what you are when you're doing that. Because, you're saying to yourself, well I got to pass this exam in order to get into college to get good grades so my parents like me. That's just hoops like a dog you're jumping through. Don't do that.
Instead, what you think about, is like this, okay this subject matter is really fascinating, let me study more. Let me learn more, I want to know how math interconnects with, with history. And I want to know how history interconnects with science. And I want to know how this and this connect, and I want to know more depth about this thing here. That's how you got to think.
DSSS (Deconstruct, Selection, Sequencing, Stakes)
Tim Ferriss
My general process is, you can think of it as, DSSS, so D, S, S, S, okay.
Deconstruction
And the first step is, deconstruction, and that entails taking learn X. Which is generally very large and nebulous, learn Spanish. And breaking it down into component parts and making it a measurable goal, as opposed to just, learn.
Because that doesn't have an end point, and what that means, with no end point, is that you can't celebrate passing certain milestones. So first is kind of deciding on, exactly what you're trying to accomplish, and then, asking a set of questions.
Either to Google and or to experts. Such as, who's good at this who shouldn't be?
That's a very important one. So if I'm looking at say, Ultra Endurance Running, I would say, who's good at this who shouldn't be?
Meaning, the people who are already built like spiders, they're genetically predisposed to be very good at this. So they might be succeeding despite bad training habits. I want to find the person who has, bad attributes, like somebody who's 240 pounds.
Man: Like me.
Yeah.  Although you got the Soccer. But it's like you could find somebody who's, and I did, somebody who's like 230, 240 pounds, really big, maybe a little chunky and they still run 50 hundred mile races. That means, most likely, that they are compensating for bad attributes for good training. I would say, who are the best coaches and who are the most controversial coaches.
Man: Oh, controversy.
And look at the training methodologies of the coaches and the most important thing there, is not, was the coach formally extremely successful in their chosen sport, although it's helpful. Were they able to replicate their results?
Man: Great, so I've lost track, are we in the D still?
We're still in D.
Man: Okay, D, we're deconstructing.
Yep, so deconstructing, that's I would say the most important information gathering phase.
Selection
The next is, Selection. And that's doing an 80/20 analysis. So, looking at the many different ways you can train for your goal, which you've already defined, or practiced for it, say with Spanish.
Like one on one lessons versus text book, versus this, versus that, versus the other thing, versus vocabulary memorization.
What are the 20% that are going to get me 80% to my goal? What are the, what are the critical few?
And, then focusing on those. So you would, do this selection process. And very often, let's say language, it's the, highest frequency words. You don't have to learn,
Man: The top 1000 words.
Yeah, top 1000 words are going to get you through 75%, 80% of any conversation.
Sequencing
Then you have Sequencing. Putting things in the right order. This is I think, the most neglected secret sauce. It's like, how do you take, what you've decided, what you've gathered and put it into a logical progression? This is where things often fail. Really,
Man: Like this first, then this, then this.
Yep, like, like for each skill asking yourself, like what are the prerequisites to this skill? Alright, I'm doing that right now in gymnastics. So like, for a press handstand, or for a, like a planche, it's a little easier to describe. So planche is like a pushup on the ground, you lean forward so your shoulders are way out here, and then you lift your feet off the ground. Okay.
So what are the prerequisites to a planche?
Like for people who can't do it. What are the prereqs?
And, if someone says, "Well today we're going to practice this."
Well what should I be able to do before this?
Technically, and physically. Maybe even emotionally right, if you're trying to learn how to be an EMT or something like that. Okay, that's how you piece together this sequence. I spend a lot of time on the sequencing. But this is the exact order that I follow. And the last one, which is almost universally neglected,
Man: The third S.
Stakes
The third S is Stakes. Not steaks like on a grill, but stakes like through a vampire chest. Meaning, consequences. You need to built in incentives. Because for most of us who are trying to learn something, not always. These are extra-curriculars. Right, if you're trying to learn something for your job, the incentive is, don't get fired. Or get a raise right.
You have built in incentives. But for, I'm going to learn, fill in the blank. Right I'm going to learn how to play tennis on my spare time. Or try to learn a little bit of french before I go to France like six months from now.
Those are extra-curriculars and they will get crowded out of your life, if you don't build in incentives. Meaning, rewards or punishments. So you can certainly read all about this, in The 4-hour Chef, but the basic idea, I'll give you one example, would be, a betting pool. That could be with, like a friend, where if you miss a workout, you have to pay your friend a certain amount of money. It could be a dollar, it could be $5.
Man: Could be a hundred.
I know someone who works at Google, makes a lot of money, who had an arrangement with his training partner, they pay each other a dollar if they missed a workout. And that was the first time he stuck with his workout, lost a hundred pounds.
Man: Wow, a buck.
So the amount can have a disproportionate impact. But I also know, people for instance, who get together four or five friends, and they'll have a competition like who loses the most body fat, by x point in time, eight weeks from now.
Great, you want to learn how to exercise properly, with the goal of losing fat, put some money on the line. You will work infinitely harder to not lost $100, than you will to make $100. So, the stakes I think is, the consequences I think are very important.
You can find say, accountability coaches through places like stickk.com, s, t, i, c, k, k, .com, coach.me. Which I actually, I have some involvement with. And others. But you need, incentives. You're only going to be as faithful to your goals, are your incentives compel you to be. That's it.
Man: Sweet. So let's, quick recap.
Deconstruction.
Man: Deconstruct. First S?
Selection, 80/20.
Man: Second S?
Which is 80/20 analysis, then the second S is, is sequencing. Putting things in the right order. And the last S, is stakes.
Man: Stakes, there you go. DSSS it.
DSSS.
Clear Your Mind Of All Distraction
Ron White
Step number four is, clear your mind of all distractions. I used to hold the record for the fastest to memorize a deck of cards in the United States. And sometimes before I would memorize a deck of cards, my brain would be worried about things in my life, or things that were goin on.
So what I would do to clear my mind of all distractions, is I would close my eyes, and I would visualize those scenarios the way that I wished they were. Or the way that I hoped they would be one day, then I would open my eyes, I would be relieved of that stress, and then I would memorize a deck of cards. Clear your mind of all distractions. Maybe close your eyes, and visualize the things the way you wished they could be, and then focus on your studying.
Figure Out Your Purpose
Brendon Burchard
A lot of people just jump in this, like oh I want to learn faster, I want to learn speed reading, I want to learn, you know a new language, I want to learn all these new skills, I want to learn all these things. And what is happening, people are very transient with their learning goals.
What do I mean by that?
I mean, they're kind of phony about it. They really don't want to learn. It's I'd like to learn this, I'd like to learn that. Sometime I'd like to learn this, someday I'd like to learn french. Someday I'd like to learn how to do photos.
"If you want to learn faster, start figuring out that purpose. Start figuring out your direction, you'll learn a lot faster." – Brendon Burchard
Someday's I'd like to blog, someday I'd like to do video, and they never actually learn it, because learning doesn't happen someday. It has to happen, consistently. And that's the thing. If we're really going to get the point where you learn something faster, we have to approach learning itself differently. It can't be these one off little goals, of little things we want to learn, that doesn't work for people.
They don't stay consistent just like people don't stay consistent on a diet, if just their goal is to lose five pounds. There has to be a broader vision for who they are and what they want to be about. And what they want their life to be about. If they're going to stay on a diet, same thing for learning. If you're going to stay on a learning habit, then you have to have a bigger vision for yourself. So let's start with this conversation. If you want to learn something faster, you must first and foremost, know the connection between what you want to learn and your dream life. Your real lifestyle that you want to have.
I tell people all the time, don't just come up with things you want to learn, cause guess what? We want to learn everything. By human build, we are curious animals. We're deathly curious, I mean we are literally the curiosity killed the cat, sort of society right now.
"If you're going to stay on a learning habit, then you have to have a bigger vision for yourself. So let's start with this conversation. If you want to learn something faster, you must first and foremost, know the connection between what you want to learn and your dream life. Your real lifestyle that you want to have." – Brendon Burchard
Everyone wants to learn 50 new things immediately but no one ever learns anything, why? Because it's not real for them, it's a transient desire. If you want to become a great learner, it has to be attached to a dream life of yours. A true, a true lifestyle that you see for yourself. Let me give you an example, lots of people say, "I'd like to learn some french.
Ah, someday I'm going to learn french. Someday I'll learn how to talk french because it's a romantic language, I like the food and they give lots of allowances on cheese and wine, I like that." Right and so, I'm french I can say a little bit of that okay.
So, I have a little piece of french in me I should say. So here's what's happening, if I don't have the vision, for myself, someday going to experience France, or someday going to a place where they speak french, or someday having real interactions with a human being, speaking french, and it's important to me. And is a deep, sort of dream, desire, vision for that.
I'm never going to do the work to actually learn french. There's no why, there. You have to know what you want of your life, before you become a master learner. Let me say that again. You have to know what you want of your life, before you become a master learner. Until I know what I want my life to be about, what I want to experience on a daily basis, what do I want my dreams to be, who I want to be, I don't know what to learn.
I'm just going to be curious about things and I'll dabble in them. But that path to real true mastery, is that part where we say, okay what do I want my life to be about?
Now let me develop the knowledge, the skills, the competencies, the capabilities to build into that life.
And that's where you get someone who becomes a master learner. Now I'm not saying you have to know your ultimate purpose in life before you can learn anything. I'm just saying if you want to learn faster, start figuring out that purpose. Start figuring out your direction, you'll learn a lot faster.
Evan Carmichael
My favorite study hack in university was to listen to music. Not just any music, specifically it was, the Phantom of the Opera, instrumental soundtrack, and the Jurassic Park instrumental soundtrack. And I listened to those, over and over and over and over again.
And I didn't know why. I just felt like it helped me be more receptive to the information. I felt that I absorbed it more, and I could study better. And I just looped those tracks, over and over and over and over and over again.
Now, science has shown us that listening to instrumental music, especially Mozart, if you can handle Mozart music, that really can get you in the zone, and really open your mind up and be receptive to information coming in.
We've gone so far as to even make playlists for studying that you can check out in our five series. And so, music I feel is really important. I think music sets the tone for a lot of things, whatever you're trying to do in life. If you want to be motivated, you can listen to inspiring soundtracks.
If you want to focus, you can listen to instrumental, classical music. For studying especially, I found that that really, really helped. And so I would encourage you, to make a playlist that is focused on instrumentals.
You could try the ones that we put together, or you can create your own. Just make sure that they're instrumental. There's no lyrics, because the lyrics can distract you. And that you're playing the same songs repeatedly, over and over, and over and over again, so you don't get too distracted and go somewhere else.
…
So that was my biggest study hack that really helped me through university. And I hope it helps you too.
Thank you guys so much for watching. I made this video because Ruchita Dargar asked me to.
So if there's a topic you'd like me to cover in the next edition of Believe Life, leave it down in the comments below, and I'll see what I can do.
I'd also love to know what did you learn from this video, what was your favorite takeaway?
How are you now going to study more efficiently, what did you learn?
Or do you have a tip to share as well?
Please leave it down in the comments below, I'm excited to find out what you guys have to say.
Finally, I want to give a quick shout out to Wolfsuka, thank you so much for picking up a copy of my book, Your One Word. It really, really, really means a lot to me, and I hope you're enjoying the read. So thank you guys again for watching. I believe in you. I hope you continue to believe in yourself, and whatever your one word is, much love. Have an amazing day. And I'll see you soon.
---
BONUS
Khan Academy
Narrator: Nobody's born smart. We all start at zero. Can't talk. Can't walk. Certainly can't do algebra. Adding reading, writing, riding a bike. Nobody's good at anything as first. There was a time when Einstein couldn't count to 10. And Shakespeare had to learn his ABC's just like the rest of us. Thankfully, we're born to learn. Slowly, surely. You stumble, slip, crawl, fall and you fail, and fall. Frustrating, confusing, trying, struggling, until one day, you walk. One foot in front of the other, one idea on top of the next. Each wrong answer, making your brain a little bit stronger. Failing is just another word for growing. And you keep going. This is learning. And knowing that you'll get it, even if you haven't gotten it yet. Because the most beautiful, complex concepts in the whole universe, are built on basic ideas, that anyone, anywhere can understand. Whoever you are, wherever you are. You only have to know one thing, you can learn anything.
---
You might also like
---
More from Believe Life
---
Today we're going to learn how to communicate effectively.  Good morning, Believe Nation. It's Evan. My one word is believe, …
Today, we're going to talk about how you can create a massive action plan. Good morning, believe nation. My name …
Today we're helping you to stay motivated, and to learn how to motivate yourself! How to MOTIVATE Yourself - #BelieveLife Why MotivationGrid We're all …