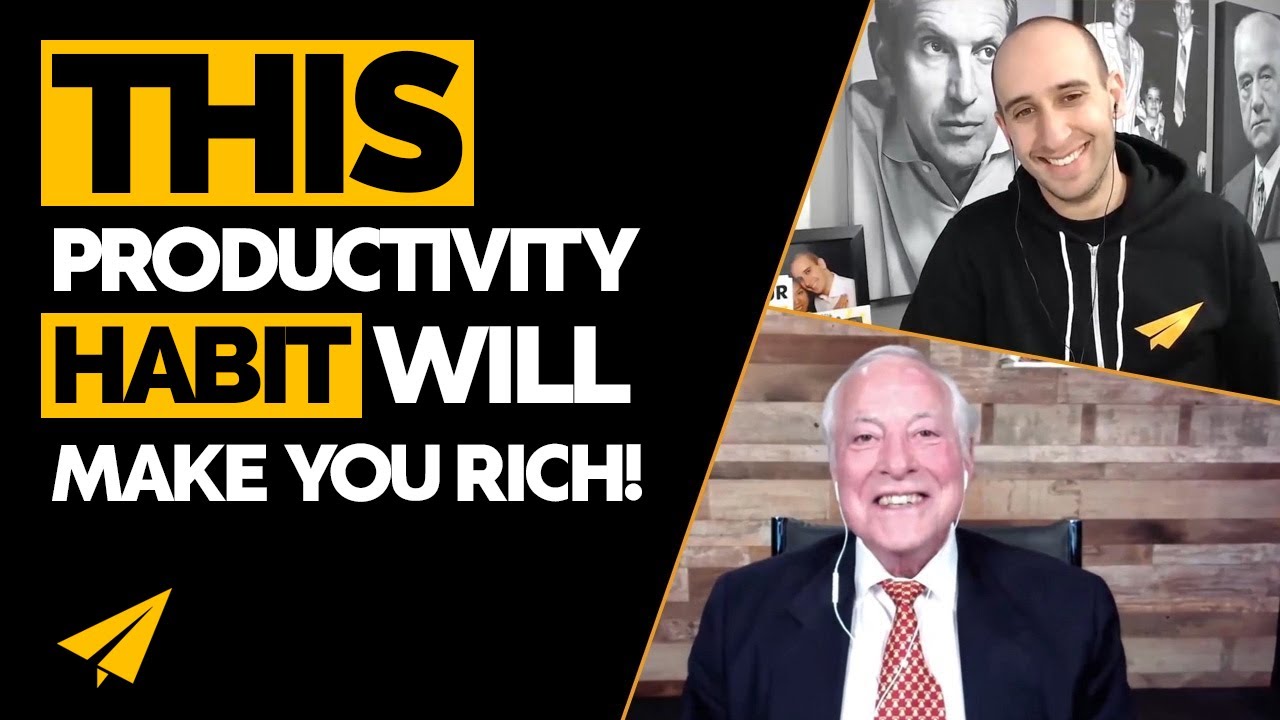 Evan: I love that message about not starting the day with email and starting at 10:30 or 11 o'clock, what then do you recommend that entrepreneurs do start their day with?
Brian: Well, I'll give you a very simple process. I was teaching this to someone in Japan yesterday. Actually, a very large number of people in Japan yesterday. And it starts with a piece of paper and you.
A piece of paper and a pen, will make you rich. We won't go into goal setting, it's a whole separate process. But make a list of everything you have to do tomorrow. The best time to make your lists is the night before. If you make a list of your whole day for tomorrow, your subconscious will work on your list overnight and you'll wake up in the morning with ideas and insights that are sometimes quite amazing. So you make a list, and then you look at the list, and you ask this simple question.
"It starts with a piece of paper and you. A piece of paper and a pen, will make you rich." – Brian Tracy
If I could only do one thing on this list before I was called out of town for a month, which one task would I want to be sure to get completed, and put a circle around that.
Now, when you get up in the morning, whatever time you start, and that's a very interesting point. Wealthy people get up in the morning by 6 am. Poor people get up at 7 or afterwords. Wealthy people get up earlier, poor people get up later, real simple.
So if you're getting up around 7 o'clock, you're always going to be poor, for the simple reason by the time you get started the day's half finished, and now you're checking your email and you're talking to your friends, and then it's lunch time, and coffee time, and span time, and everything else.
Get up at 6 o'clock and develop a ritual. Get up, exercise, then sit, plan your day, get organized, and start to hit it at 8 o'clock. And the first thing you do is you start on your most important task, and then you concentrate single mindedly on that task.
You do not turn on your email. You do not turn on your telephone. You don't do anything except that one task, and you just do this one task until it's completed.
Now, you've already agreed with yourself and the world that there is nothing more valuable in the world that you could do than this one task. So do this, and if you develop a habit of getting up in the morning, and starting and completing your most important task, it will transform your life.
It's one of the most incredible productivity habits ever discovered. And every person who discovers it, they see their income, their productivity, their performance, and their satisfaction just explode.
It's very simple.
The question is do you have the discipline, do you have the self control, the will power to start and complete your most important task?
"If you don't have it, you can develop it with practice. If you develop with practice, it soon becomes easy and automatic. And if you just do this, your productivity will double the first day." – Brian Tracy
---
You might also like
---
More from Brian Tracy
---
Today we're going to learn how to communicate effectively.  Good morning, Believe Nation. It's Evan. My one word is believe, …
Today, we're going to talk about how you can create a massive action plan. Good morning, believe nation. My name …
What's up Believe Nation? It's Evan, my one word is believe and I believe in people more than they believe …