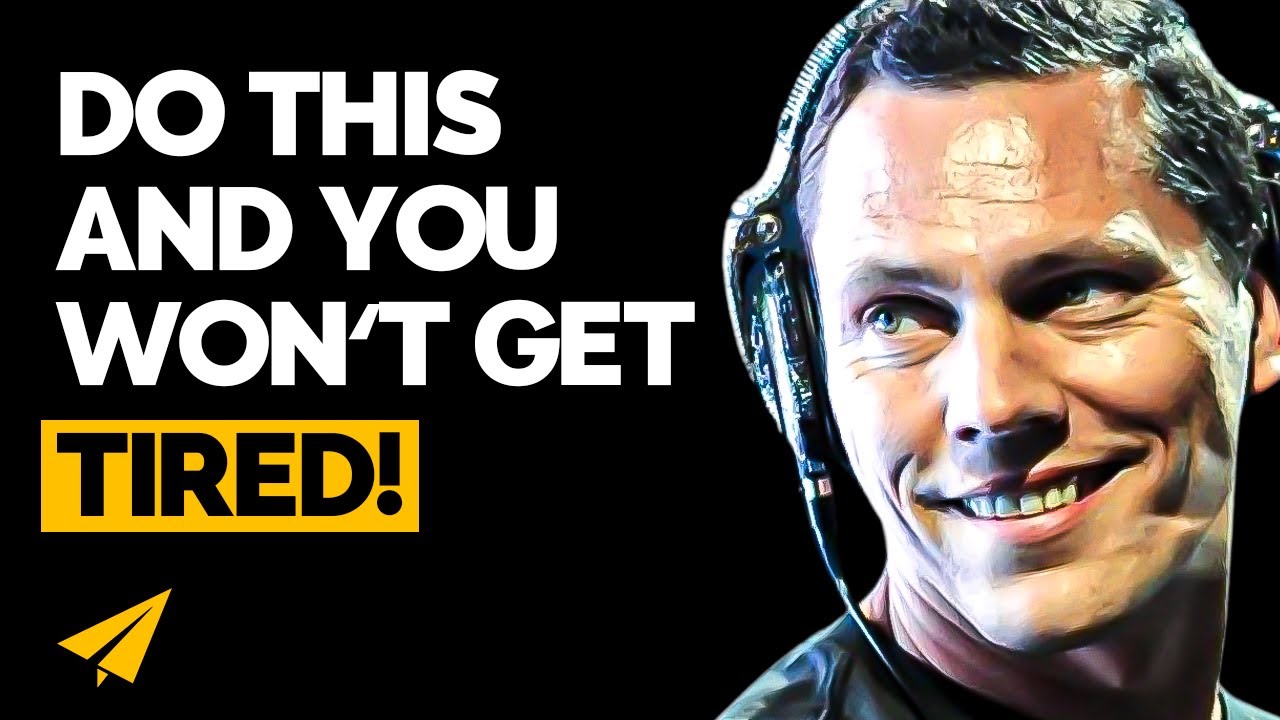 Famous Entrepreneur Quotes
Tiësto's Quotes
"I always like to make some thing different. At least, different from myself."
"I always follow my heart with what I do."
"Everybody needs to develop their own thing. I don't really look at other people."
Tiësto's Top 10 Entrepreneurship Rules for Success and Business
Today we're going to learn from one of the greatest DJs of all time, Tiësto, and my take on his top ten rules for success.
Rule #1: Have A Schedule
I mean it depends, if I have some time off I always take time for music so, for me it's different I think but when I'm touring everyday, I have actually more routine than when I'm not touring everyday.
So you have to have your schedule. You really have to plan your day well. But if I have six weeks off, I'm pretty much all over the place. Yeah, you don't really have a schedule so you just do whatever.
Yeah, but if you have a really military schedule then you have to really plan everything well. So that works better for me, actually.
Rule #2: Try Out Different Things
I run 2007-2008 after I released my "Elements of Life" album and I felt like you know I've been playing this kind of music and DJing this kind of music for so many years.
And I was just like, I want to try something different because I felt I had everything done that's possible in the trance world, where I came from. So I could keep on going making trance but then they all start sound the same as everything I've done before.
And I always like to make something different. At least different from myself. And to push myself, I always like to yeah look for the next thing.
And I moved to L.A. for a couple months and I heard the American DJs play there and in Vegas and they were mashing up all the stuff and everything was possible.
You could play like a dance track and a hip-hop track and everybody loved everything. That inspired me to become more open-minded, to really get more influence by different styles of dance music.
And that's where I become more like the "Kaleidoscope" album, more like loose rock indie artists, singer/songwriters. And try to make different kind of songs.
Rule #3: Follow Your Heart
Interviewer: How has it been? How has the journey been for you?
It's been a rollercoaster journey. And yeah, it seems like it's never ending, you know? Every year I think maybe now it's going less good, but still everything is going great.
I always seem to make the right decisions at the right time so far, in my career. I always follow my heart with what I do and with the music and so far so good. And I'm just happy with everything that's happened to me in the last ten years.
Rule #4: Love What You Do
Audience Member: How do you keep your energy and your health, every time I've seen you all these years, you have such… energy. Life has ups and downs, you have break ups, you have business problems. Every time I see step on to that stage, it's like do you have a routine, do you workout every day, what's the?
What's the deal, what's the deal?  I'm actually a robot.  Born in space. But I think it's very important to just have the passion for it. You know, and everybody can see that. I'm just a real person and I love the music.
I love to perform, I love to DJ, I love to talk about it. I think that's, if you love what you do, you'll never really get tired. I think that's the most important thing.
Rule #5: Make The Most Of Your Chances
I think the new generation DJs is very clean, very focused on their work and focused on their careers. And you can't afford to do drugs on stage. For me that's always the exception, I guess.
The Amy Winehouse of the DJs somewhere but, I think in general it just doesn't work like that. People, DJs know they have one chance, and one chance only so they have to make the most out of it.
Yeah, you can't let that go to pieces. So it's just about being a good DJ, it's about the right music. Fight for every chance you get.
Rule #6: Be Yourself
I made it to the top and nobody can ever take that away from me anymore. So I feel less pressure and actually, I been number one two years in a row. So that's even more crazier, and I'm like well if I'm not number one next year I'm still going to be a good DJ.
No matter what you have, no matter who you are, always try to be yourself.  I want to do something special, because everyone always says well, the DJs are the new rock stars.
But in general, they're still just playing clubs, and do whatever they want and not really put out, put in a good show, so we had some Brazilian drums, some Asian guitars and for me that was the most incredible experience I ever had as a DJ.
Rule #7: Work With Creative People
In general, I like to work with people who can bring something creative and emotional value to the song so it doesn't really matter if she's or he's famous or not, it's more like what extra can he or she bring to the song. That's, to me, the more important thing.
Rule #8: Don't Compare Yourself To Others
No, not really pressure but you know, everybody needs to do their own thing. I don't really look at other people or what they do, I don't compare myself to anybody. I just want to make myself the best possible show that fits me and fits my crowd.
Rule #9: Be Creative
Lately more and more people struggle, I think in dance music because they're not creative anymore. I think too many people just think commercially, only about money and not try to innovate the music like they used to do even three or four years ago.
Rule #10: Make An Impact On People
Interviewer: How is it to stand like one man in the middle of the crowd, like it's really gone to the moon. You came from nothing and then you're just like standing with your hands in the air.
I'm the American dream.
Interviewer: Yeah but how does it feel? I mean, I can't imagine.
How does it feel?
Interviewer: You don't get shy or anything before you start?
No, you get used to it, I mean not in the way that it's not exciting anymore. If you play for thousand people or five thousand or ten thousand, it doesn't matter anymore. You know, it's a lot of people. So you get really excited, I mean it's amazing. To be there by yourself and you play your tracks.
Interviewer: Okay, I can imagine that.  
It's the biggest rush on earth.
---
Thank you guys so much!
If there's someone you'd like me to profile in a future Top Ten, please let me know. I also want to give a quick shout out to Ranya Rahim. Ranya, thank you so much for picking up a copy of my book "Your One Word" and posting about it on Instagram.
I really, really, really appreciate the support and I hope you enjoyed the read. Thank you guys again. I believe in you, I hope you continue to believe in yourself and whatever your one word is. Much love. I'll see you soon.
---
BONUS
Enjoy Your Work
You can't plan the future, you know? You never know what's going to happen but I just decided for myself, as long as I really enjoy it and don't see it as work I will continue. And as soon as I feel like now it's getting boring or annoying then I'm definitely going to stop.
Summary
Rule number  four is my personal favorite, and I'd love to know which one you guys like the best.
Tiësto's Rules
BONUS
I hope you enjoyed this article, make sure to check my Tiësto video on his Top 10 Rules For Success as well.
You might also like
---
More from Motivation
---
Watch Evan Carmichael's Top 10 Rules For Success video. Famous Entrepreneur Quotes Evan Carmichael's Quotes "Changing my environment had a dramatic impact …
Watch Mark Hamill's Top 10 Rules For Success video. Famous Entrepreneur Quotes Mark Hamill's Quotes "I love the allure, the danger, of …
Watch Brandon Beck's Top 10 Rules For Success video. Famous Entrepreneur Quotes Brandon Beck's Quotes "Whether you think you can do it, …