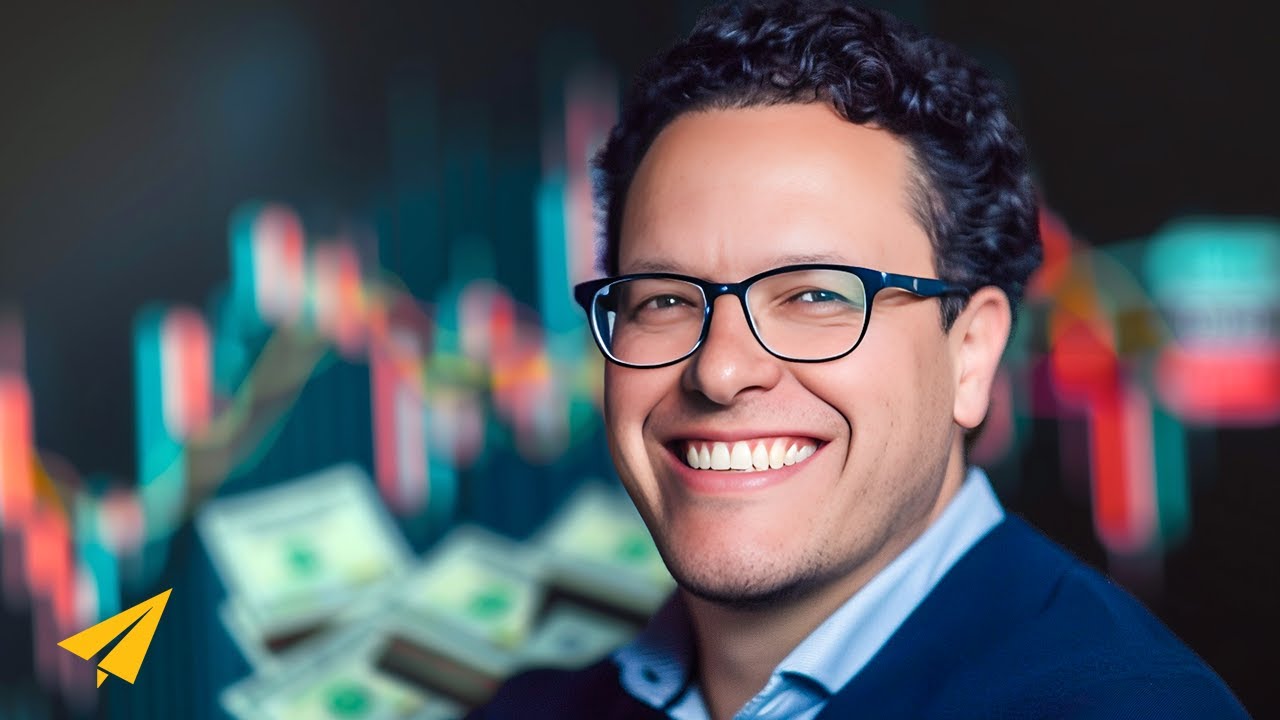 Famous Entrepreneur Quotes
Timothy Sykes's Quotes
"Studying the past, seeing what worked before, because then you can be better prepared for the present and you can get wealthier in the future."
"You can learn and you can make money from anywhere in the world. Learn what you love and focus on it."
"Don't work for somebody else's dream. We're all human, we all make mistakes, we all learn."
Timothy Syke's Top 10 Rules For Entrepreneurship, Business and Success
Today we're going to learn from 4-million dollar a day trader, Timothy Sykes, and my take on his Top 10 Rules for Success.
***
Official Endorsement from Timothy Sykes: "Hey, Tim Sykes, millionaire mentor and trader here, with my ten keys to success. Check this place out, we're here in Cambodia. I know it's kind of a weird place to do a little educational video, but Evan Carmichael had me on his channel, so I'm going to give his viewers my 10 keys for success."
Rule #1: Study The Past
Number one, study the past. We're here in Cambodia, we're looking at it, it's beautiful, but we're also learning from the past.
For me, I study the stock market, my top students study the stock market. The key to success in the stock market is not just finding hot picks or breaking news, it's studying the past, seeing what worked before, because then you can be better prepared for the present and you can get wealthier in the future.
Rule #2: Keep An Open Mind
Rule number two, key for success. Keep an open mind. I know many of you guys would never come to a place like Cambodia. It's hot, I'm sweating, right, I'm eating weird food, my stomach wasn't feeling that great, but I keep an open mind, because life is all about exploring. It's not just about financial gain, it's about growing your brain and your knowledge and experience. That's what I love.
Rule #3: Go With The Flow
Key to success number three. Let's see, I would say planning, but I'm not very good at planning. I would say just going with the flow, and just being open to different things. I didn't plan on making this video, but Evan was nice enough to make a little video about me and I wanted to do something in return, so I'm going with it. I'm here in Cambodia, tomorrow I'm actually going to the Philippines, but freaking love it. I'll make a video from anywhere.
Rule #4: Use Everything
Key to success number four. You can learn and you can make money from anywhere in the world. We're at a very unique time in history right now. You have the internet. You're watching me, I'm not necessarily watching you, but I can communicate with you, I can leave comments, we can go back and forth, we can interact, that wasn't possible just a few decades ago.
This new technology has opened up a whole new world of education and interaction, take advantage of it. Don't get left out. Don't just watch a few YouTube videos, use everything. Use Twitter, use Facebook, use Snapchat, use Pinterest, use Instagram, all the social media helps us get more connected.
Rule #5: Get Yourself Out There
Number five, use social media, get your name out there. Get your wisdom out there. If you're an expert in anything, you can make a lot of money, you can find a lot of success, you don't just have to be a doctor or a lawyer any more, there's so much money in the world, there's so much interest and there's so many people and so many interesting subjects. All you have to do is be open minded, that's kind of what I am.
Rule #6: Don't Take The Traditional Route
Rule number six for success. Don't just take the traditional route. I know a lot of older people, your parents, your grandparents, think that success has to be down like a very certain narrow hallway, when in fact success is everything. The world is fantastic.
I've been fortunate to visit over a hundred plus countries, I've met so many different people and experienced different cultures, we're a lot more similar than a lot of people think that we are, we're all humans, we're all in this great experience and journey together.
Rule #7: Focus On What You Love
Number seven, I would say … I'm trying to keep this very general and very open to everybody. I would say focus on what you love. You know, I love to travel, I love to eat, I love to trade stocks, I love to teach, I love to get my message out there now through social media.
And just learn what you love and focus on it. Don't work for somebody else's dream, because no matter how much money you're making or how successful you are, you're not focusing on yourself, and you have to be a little selfish in this life, you have to do what you love and figure out what you love.
Rule #8: Study!
Number eight, study, study, study, so that you really understand yourself better. Study a whole multitude of different subjects and see, wait a minute, what are you interested in? What's going to really pique your interest? I was a philosophy major in college, all my friends were business and finance, but I took a philosophy class and I was like, wow, I like thinking outside the box, I like how this, you know, makes me feel, I'm not a very good philosopher, I was actually the worst one in the class, because I didn't smoke weed and I actually care about money, but at least I learned and now because of my philosophical teachings I kind of have a little bit of a different education that I bring to the stock market and now the teaching world, and frankly, that's why I have so much success.
Rule #9: Respect The Journey
Number nine, focus on your long term goals. I know we live in a world full of instant gratification and you want money now, you want fame now, you want success now, but if you want true success, it's going to take not just days, weeks, or months, I'm not talking about going viral and being some viral sensation or being like some kid star or if you have like an amazing voice or something, I'm talking about great, lasting success over the course of your life, it's a journey, and it's going to take years if not decades, and you're going to have ups and you're going to have downs, and you have to respect your entire journey. It's not just about where you end up, it's not just about the success that you achieve at the end, it's the whole experience. That's life, that's the beauty of this.
Rule #10: Don't Be Afraid To Fail
And number ten, do not be afraid of making mistakes. Do not be afraid of failure, or if you're a stock trader like me, loss, okay. Some of my biggest losses have helped mold me and they helped develop me into a better trader, into a better teacher. Obviously they suck, but again, we're all human, we all make mistakes, we all learn. And lessons that we learn from our losses and our mistakes and that we take into the future, that helps us make us better.
So don't just ignore these lessons, don't just try to pretend that you're perfect, don't sweep losses under the rug. Rule number one for me in the stock market is cut losses quickly, that's only because I've taken several big losses in my career and I never want that feeling again. So now it's made me a more conservative trader, and teacher, and I was very angry with those losses at first, now I'm very grateful for them.
"Some of my biggest losses have helped mold me and they helped develop me into a better trader, into a better teacher." – Timothy Sykes
Timothy Sykes: "I appreciate the entire journey, and I want you to also. These are my ten keys to success. I'm going to go continue exploring more of Cambodia and Angkor Wat and Angkor Thom and Bayon and all these amazing places. The world is a beautiful place, you're capable of anything, ignore the negativity, embrace positivity let's live!"
*******
Thank You!
Evan: Thank you guys so much for watching, I made this video because Chris asked me to, so if there's a famous entrepreneur that you want me to profile next, leave it down in the comments below and I'll see what I can do. I'd also love to know, what did Timothy say that had the biggest impact on you and why? What are you going to take from this and immediately apply to your life or your business? Leave it in the comments below, and I'm going to join in the discussion.
I also want to give a quick shout out to Rhonda Young, Rhonda, thank you so much for picking up a copy of my book, Your One Word, and for entering in the book contest that we had last month. I really really really appreciate your support.
So thank you guys again for watching. I believe in you, I hope you continue to believe in yourself, and whatever your one word is. Much love, I'll see you soon.
---
BONUS
Be Real
"The more real you are, the better you'll do in whatever field you are." – Timothy Sykes
Yeah, I'm not professional at all, I'm just real. This is an important lesson, be real. Be honest, don't be afraid of making mistakes, don't be afraid of showing who you truly are, I know there's a lot of people that think, oh you have to wear like a fancy tie and suit all the time and you can't make mistakes and you have to be so prepared for everything, that's not realistic, okay.
The more real you are, the better you'll do in whatever field you are. We're all human, okay? Skynet doesn't take over the world for another few decades. So for right now, we're all that's here. We're the kings and queens of this world. So just act human, and you might be surprised at how people react to you.
Find Yourself
You start to look, what can I do to get happy? It's not just about money, it's about self sufficiency, and finding yourself. And for me it's not, you know, I took 12,000, I'm now at 4.5 million in trading profits, that's cool, but the journey along the way helped me find myself and build myself. And I chose not to work on Wall Street but to travel all over the world because I love that personally. Try different stuff but see how it feels. I want more people thinking like scientists, like testing testing testing, refining refining refining. But you got to break the rat race cycle, where it's just like money is going to solve everything. It won't.
Interviewer: Yeah, I hear you.
Even though I teach how to make money, that's, you know, it's kind of contradictory. Some people are like, well why do you-
Interviewer: We want to make money to have some flexibility and freedom in our lives, but it's not everything.
Exactly, you need to get out of, you know, working for somebody else's dream. So if you have a little savings or some money, then you're working on your own dreams.
Interviewer: Right right, exactly.
Hustle
Steve: Why do you think you were so good at investing?
Um, at first I was actually trying to invest in big companies but my portfolio wasn't really moving. So I gravitated towards lower price stocks, penny stocks. And that really got my accounts moving. They're more volatile, they're riskier, but they're simpler. They usually have one or two products, you know, so they're either going to succeed big or fail big.
"I keep it simple and I'm always focused on the big goal at the end, but I'm taking small profits along the way." – Timothy Sykes
So what I try and do is ride the momentum for a few days or a few hours when they announce good news, a big partnership, or something like that, and I make my money grow, like you were talking about earlier, you know, trying to make $10 or $100. So I keep it simple and I'm always focused on the big goal at the end, but I'm taking small profits along the way.
The key to being successful is to work harder than other people. Because everybody wants success. Everybody wants a Lamborghini, everybody wants freedom. But, what are you willing to do to get there? That's my question to you, you know. We're here at the most prestigious university in America, Harvard, fantastic. I'm very honored, thank you for having me here. The people who have gotten here have worked their butts off to get here. But that's just the beginning.
Whether you're in college or you're going to go to college or you're out of college, this is a lifelong journey where you have to continually work hard, work harder than other people, to get ahead. A lot of people give up at different times. I'm not longer at that stage, you know. When I had my big loss, I basically gave up. For a year I was in the gutter. But I came back and I said, you know what, this was a mistake that I made investing. It wasn't the patterns.
"The key to being successful is to work harder than other people." – Timothy Sykes
I didn't go against what I had learned to make all my millions before this loss. I invested. And I didn't do my full due diligence. And that was my mistake. I eventually got back into trading, I saw more patterns, and I became the number one ranked trader out of 50,000 on Covestor in 2007 to 2011.
XYZ's Rules
BONUS
I hope you enjoyed this article, make sure to check my Timothy Syke's video on his Top 10 Rules For Success as well.
---
You might also like
---
More from Motivation
---
Watch Evan Carmichael's Top 10 Rules For Success video. Famous Entrepreneur Quotes Evan Carmichael's Quotes "Changing my environment had a dramatic impact …
Watch Mark Hamill's Top 10 Rules For Success video. Famous Entrepreneur Quotes Mark Hamill's Quotes "I love the allure, the danger, of …
Watch Brandon Beck's Top 10 Rules For Success video. Famous Entrepreneur Quotes Brandon Beck's Quotes "Whether you think you can do it, …