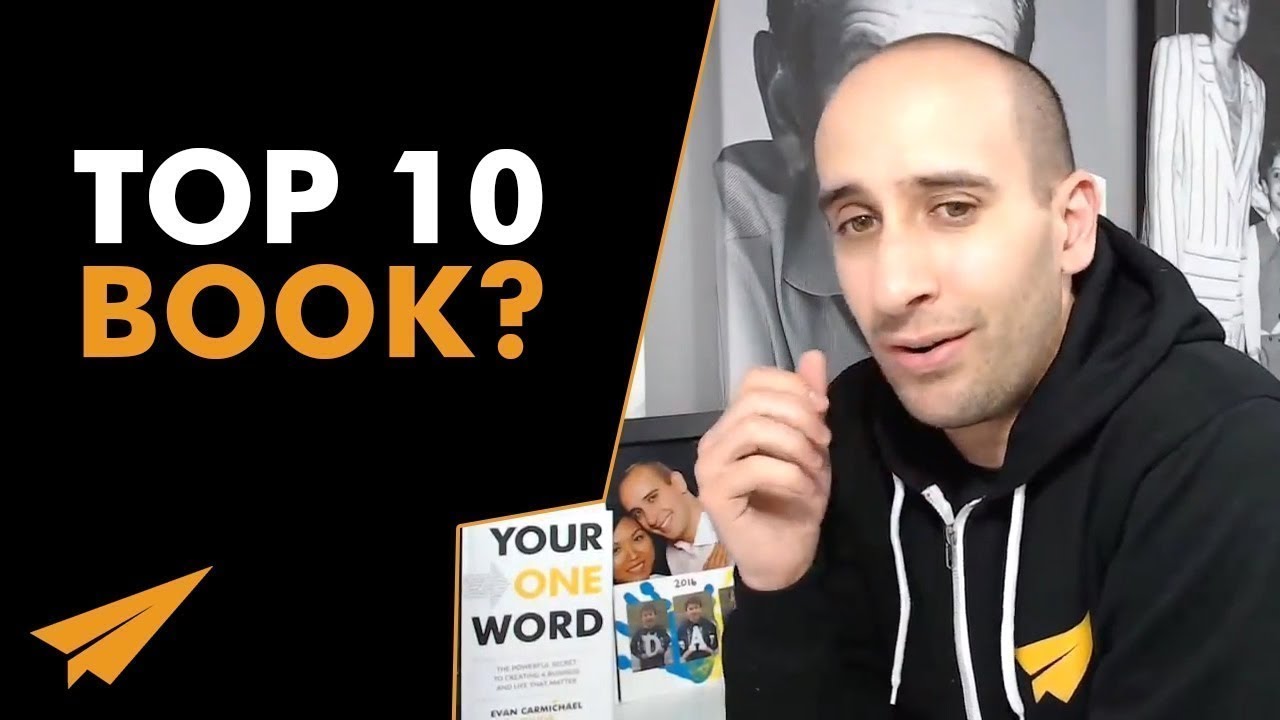 Hello Believe Nation, I am thinking about writing the top ten rules for success as a book.
And I want your feedback on what you think of how to make it better. So a little bit of context, growing up, this was one of my favorite books as an entrepreneur of all time. What it basically does is in like four to five pages, let me see, let me pull up one.
One, two, three, four, five, A.P. Giannini, that's my favorite entrepreneur. So one, two, three, four, five. Basically in five pages tells their story, what made them successful, and I would read one of those pages, one of those stories at least every day just to get me motivated, give me strategies as well as the kind of motivation to keep going. And I've been getting a lot of requests from people that say when are you going to do the top ten series as a book.
And I'm wondering, is now the time? Is now the time to do it? And what suggestions, ideas, feedback you might have on how to make it a success. I'm thinking something the same lines of condensing the interviews and the videos that we have down into four to five pages on each entrepreneur telling their story, sharing their wisdom, basically the top ten.
But all crunched down into five pages that maybe you can read on the subway, or on a trip, or on the beach, or if your commuting to work, or just when you sit down at your desk every morning, kind of like what I did when I was reading this book.
And I just want your feedback. What do you think? Good idea, yay, nay? Suggestions on how to make it amazing, awesome, your favorite book of all time. Let me know, I'd really appreciate your thoughts and suggestions. You guys mean a lot to me, and I really value opinions and feedback.
So please let me know. Leave a comment. Maybe it'll happen. And if you guys don't like it, maybe it won't. So let me know guys. Thank you for watching, I believe in you. Hope you continue to believe in yourself.
Nina: Be whatever you want.
You want to come in Nina? Nina loves the spotlight. Okay, believe in yourself.
And whatever your one word is, we'll see you soon. Bye.
You missed the much love.
Oh, much love.
Much love
Much love from the Teamo and from the Teamo, okay. But seriously, let me know in the comments.
---
You might also like
---
More from Evan Carmichael
---
What's up, Believe Nation? Greetings from London, England. It's Evan. My one word is believe and I believe in people, …
Watch Evan Carmichael's Top 10 Rules For Success video. Famous Entrepreneur Quotes Evan Carmichael's Quotes "Changing my environment had a dramatic impact …
Today we're going to look at seven different ways that you can make business alliances. What's up Believe Nation? It's Evan. …