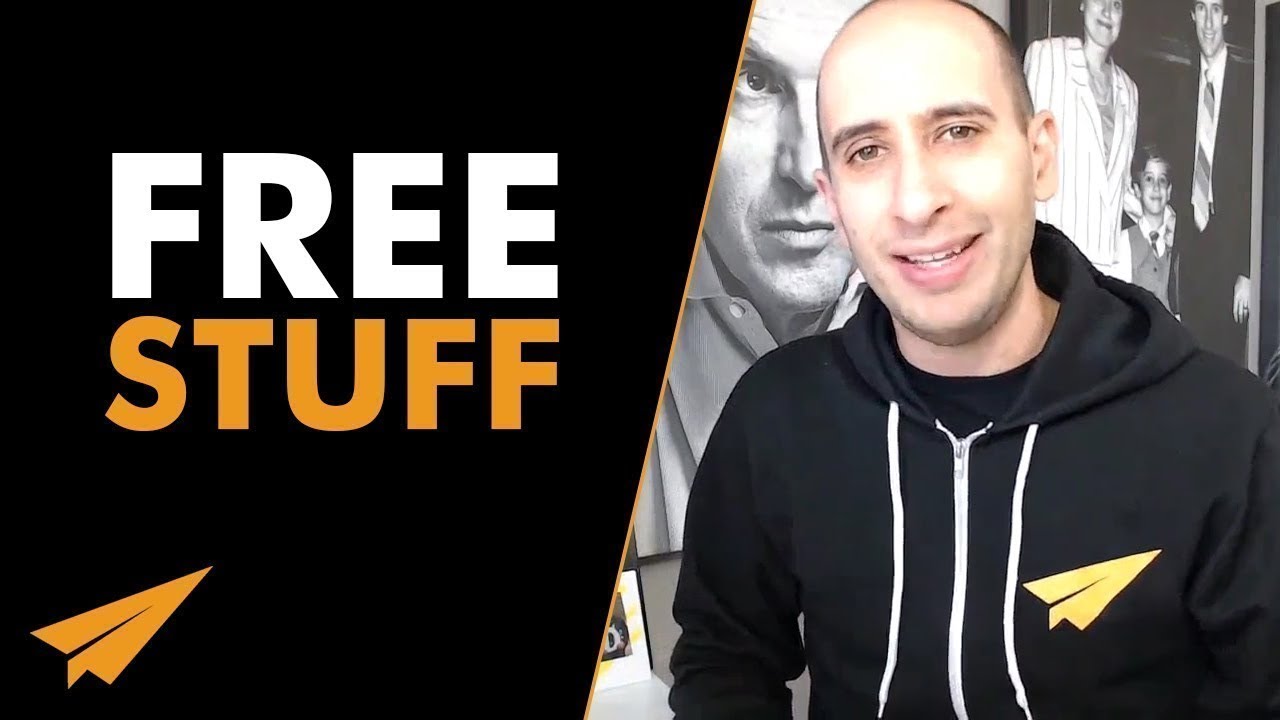 What's up Believe Nation? I want to give you some free stuff, and I need your advice on how to do it. Let me give you the back story. This is all because of the YouTube algorithm. One of the things that they are heavily prioritizing is what's being called view velocity.
So the more a video gets views in the first 48 hours, or really the first day, that really helps YouTube decide, should we promote this video more or not? And so what really helps is getting subscribers involved to watch the videos, and leave comments, and engage with it and share it.
And so I want to try to figure out a way to make YouTube happy, to make me happy, and to make you guys happy, all at the same time. What I'm thinking of doing … And hear me out, and I want your advice. It's not concrete, so I need your feedback. What I'm thinking of doing is, having some kind of daily contest.
So what I want to do is at midnight Eastern … I have three videos that I put up every day. What I want to do is, look at each one of those videos, and look at which comment that's been left on the videos has the most thumbs up. And then I also want to give a prize away for whoever has the most believe worthy comment.
What I want to avoid us just people commenting for the sake of commenting. I mean, that'll help, that'll help with the algorithm. If you come and watch, leave a comment.
But it's just blah, blah, blah. That'll help, but I don't want to just fill the videos with comment spam, I want good comments. I want believe worthy comments. And so it's trying to encourage people to leave solid comments that get uploaded.
And whoever has the comment with the most thumbs up at the end of the day for that day, across those three videos, gets some kind of prize. And whoever has the most believe worthy, you know? Just a positive, uplifting, believe kind of comment, they get a prize too.
So a daily prize for two people. The videos that we've launched that day. I want to know, what do you guys think? And I want to know what kind of prizes you would like to see. Let's keep it realistic, okay? Let's keep our prize expectations realistic. But I love to know your thoughts.
I mean the overall goal is, we need to get as many people as possible to the videos within in the first 24 hours of it going up. And, I want to make it in a way that isn't super cheesy, and provides value to everybody involved. And so that was the best way that I thought of, and I'd love to get your feedback.
So again, across the three videos that we put up at that day, at midnight, I look at which video, look at all the comments, so it's encouraging you to leave comment. Watch a video, leave a comment, a thoughtful one, an interesting one. Whichever video, whichever comment has the most thumbs ups for the day gets a prize, and whoever has the most believe worthy comment, as judged by my team, will also get a prize. Two prizes, every single day. Let me know what you think.
Let me know if you have other strategies for view velocity. I'm always curious about that. And let me know what those prizes should be, and what you think of the overall strategy. I want to make something, again, that fits well for you, and you're happy with, and is a fun … Is a fun challenge, and a fun daily game. And I can give back, and provide more value to you, as well to the prizes.
So let me know! I want to give you free stuff. Leave it down the comments below, and super excited to hear what you have to say. Thank you guys so much for watching. As always, your loyalty, I love it. It means the world to me. I hope you have a great weekend. I believe in you! I hope you continue to believe in yourself, and do whatever your one word is. Much love, see you soon.
---
You might also like
---
More from Evan Carmichael
---
What's up, Believe Nation? Greetings from London, England. It's Evan. My one word is believe and I believe in people, …
Watch Evan Carmichael's Top 10 Rules For Success video. Famous Entrepreneur Quotes Evan Carmichael's Quotes "Changing my environment had a dramatic impact …
Today we're going to look at seven different ways that you can make business alliances. What's up Believe Nation? It's Evan. …