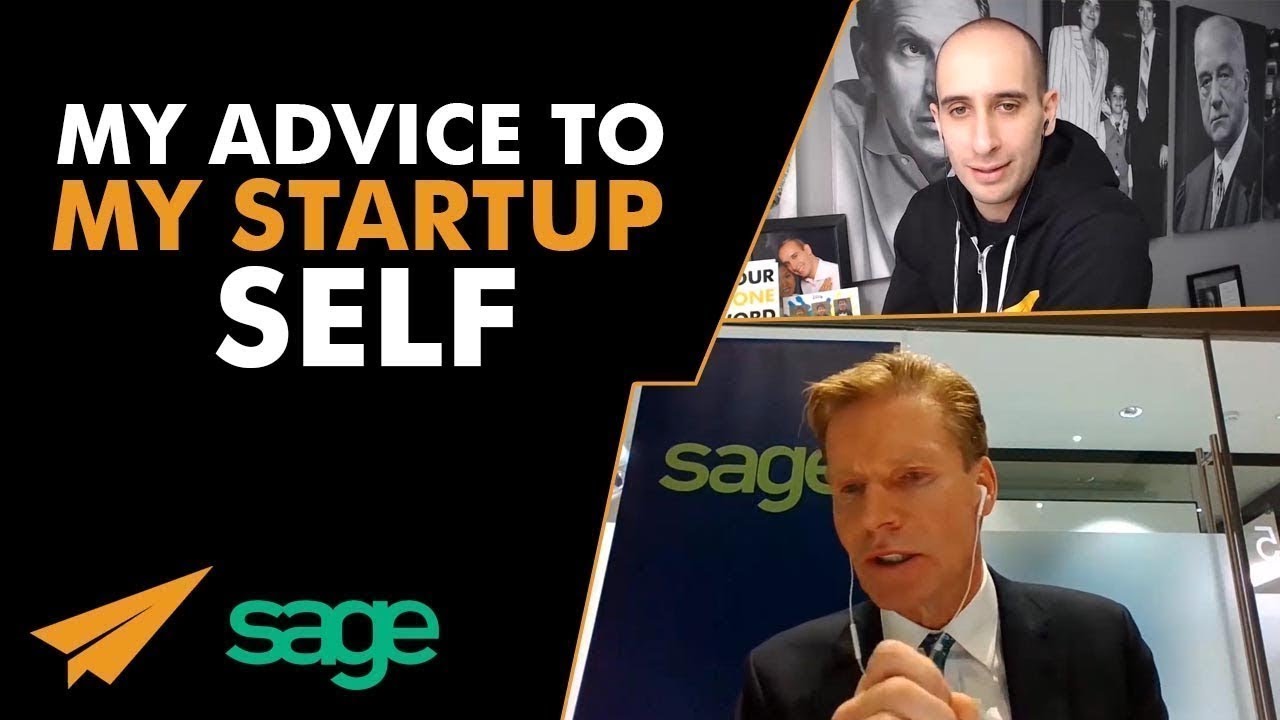 Evan: Next up is Chris, knowing what you know today, what advice would you have given yourself when you were first starting? Different planning, or other ideas?
Stephen: That's a great question, Chris. I think I would have, number one, you know, I would have, absolutely, my idea would have focused on what does the audience need.
What does the customer need? What is, and where do we find them? And then, the other great advice I'd give myself is surround yourself with great people.
And people who challenge you, but people who are on the same moon mission. As you are. People with the same vision, the same ambition, the people who want to kind of, literally fly to the moon.
"My idea would have focused on what does the audience need." – Stephen Kelly
And if you do that, you're probably going to be hugely successful, and it might not be necessarily on your first venture, but you'll come across, as you evolve your idea, huge success. And in the context of this in confidence, you know, be really happy if you do fail fast, learn quick, and build a great business.
Evan: This is a hard one for me, because I'm so happy and grateful for where I am now that everything that led up to this moment has shaped who I am. And so if I change something in the past, would I still be here?
"Believe sooner and harder." – Evan Carmichael
That's the internal battle I have when I get asked this question. But I would probably, if I had to answer, I would say just believe sooner and harder. Finding believe, and going all in on it has had such a tremendous impact on my life, and on my business.
And it's been a newer phenomenon in my life. I mean, maybe three, four, five years, something like that. If I discovered it sooner and went in on it faster and was bolder and had more confidence in it, now we'd probably be, you know, hopefully further ahead than where I am at now, but um, at the same time I'm really grateful for my spot.
Stephen: I think I'd say, be a responsible risk taker. I remember one job where I was working really early on in my career for a big, safe company. And I resigned to go to a crazy startup, that did become a really successful company.
But I went back for the weekend and talked to my mum and dad, who were alive at the time, and I said to my mum, "I'm going to go and do this," and she said, "Well who is this company you're leaving? I know the company you're with. But, why would you go and work for a small startup?" And she just said, "You're absolutely crazy.
You've got security, you got a pension…" You know, I was like 24 years old. And I was just thinking, you know, with the benefit of hindsight, I didn't take enough risks in my early career, but you'll get loads of people telling you the reasons why you shouldn't do stuff, but I think it comes back to you in a confidence and conviction to say, if that's what you believe in, then, you know, shoot for those stars and take more risks.
Evan: It's an interesting question because a lot of people get that. They get… It's not necessarily the hate, it's not the people who are jealous, but it's the people who are still close to you, like your parents, your friends, telling you not to go and do something, and for a lot of people, that holds them back, because they really respect and they love their mom and they want to make them proud and carry family traditions. How do you, what's your advice to people who want to pursue a path but their parents are blocking them?
Stephen: That's a good question. And the other thing, at the time, all my buddies thought I was crazy for doing it, because I said, you know, I'm going to a startup, I'll probably work sixty, seventy, eight hours a week.
And they said, "Well we won't see you anymore, we won't be able to come down to the pub for drinks and stuff." I said, well, you know, I'll still come in maybe, but I'll get here at ten o'clock in the evening instead of six o'clock. I don't know.
But we'll find a way to keep those relationships intact. I think the key thing is, and I'll directly answer the question, the best piece of advice I have at that age of 24, because I went and said, look, everybody thinks I'm crazy, going to join a startup.
And this guy I'd worked with and knew, as sort of a mentor, he said to me, "Stephen, what's the worst case that can happen? The worst case that can happen in a year is the startup falls or they fire you. And do you know what? You can knock on the door of the company you've left, and they'd welcome you back with open arms.
"You've got to live your own life." – Stephen Kelly
And actually, you would have gained even more experience and great life experience from dealing with that failure and learning from that. You would have been a much better entrepreneur yourself."
So, you know, when you look at it rationally, and you sort of divorce yourself from the moment, and then you say, what could really go wrong here, if it didn't work out, you can always go back to where you work. I think where you have to deal with this, Evan, is you have to be true to yourself. And it kind of comes back to the essence of where you get your confidence, no one here is living someone else's life.
It's not that profound, but we only get one shot. It's not a rehearsal. And you got to make the most of that. And the only thing that just flies past is time. When you've got the image, and you're young, you can work flat out, and you might not have responsibilities. It's a fantastic time to really pursue your passion, and really follow your dreams.
So, I think the folks who are listening today, I think it's just a, it would be a time, if you would go home to your mum, your dad, even friends, and they say, kind of, the naysayers, don't do it, if you really believe in it, then absolutely have the conviction to go and do it. You've got to live your own life.
---
You might also like
---
More from Evan Carmichael
---
What's up, Believe Nation? Greetings from London, England. It's Evan. My one word is believe and I believe in people, …
Watch Evan Carmichael's Top 10 Rules For Success video. Famous Entrepreneur Quotes Evan Carmichael's Quotes "Changing my environment had a dramatic impact …
Today we're going to look at seven different ways that you can make business alliances. What's up Believe Nation? It's Evan. …