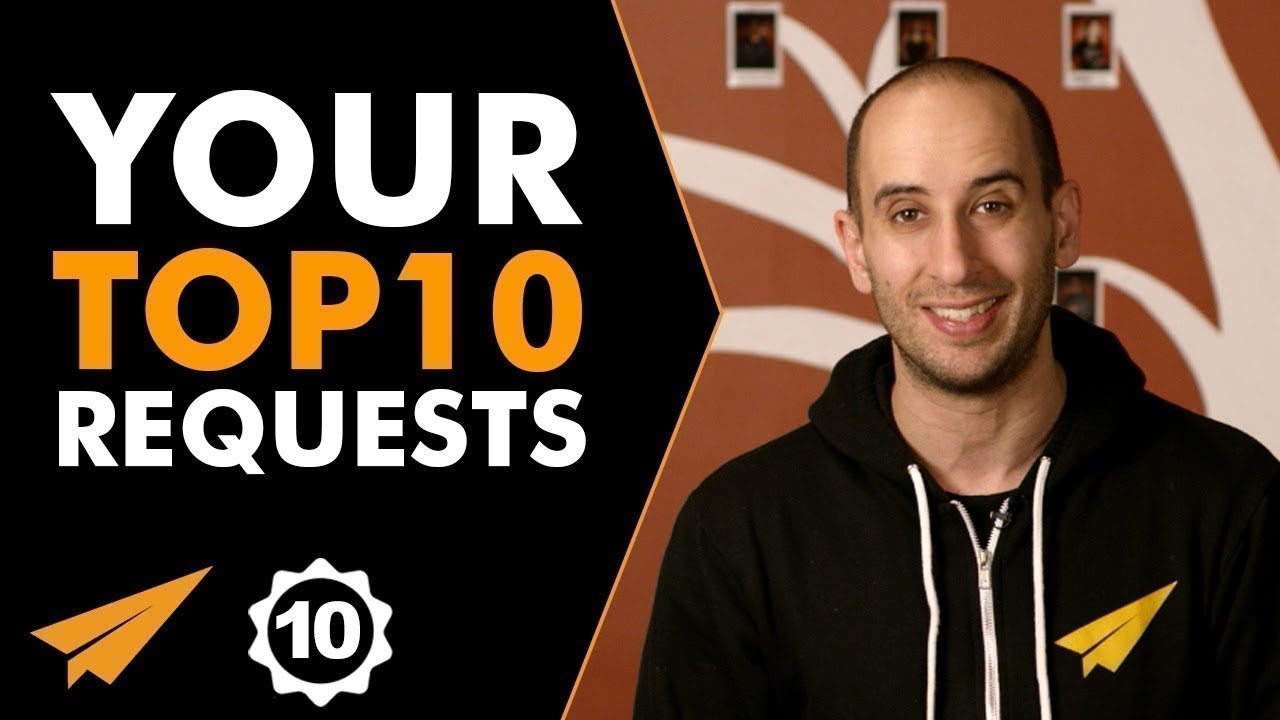 What's up, Believe Nation!
I need your help in picking the next Top 10's that are coming out on the channel, and this is the video where you can leave your requests.
So, we've done hundreds of Top 10's on this channel, hundreds and hundreds and hundreds, maybe thousands. I'll have to see how many we've done for Top 10's. And most of them now have been coming from you guys, from your feedback, and when you're leaving comments on different videos, we collect them. We start adding up who's getting the most number of votes.
And we're at the point where we have 2,000 to 3,000 more requests that are in our backlog, and I want to make it easier for everybody to help pick the next Top 10's. So, here's what we're going to do. This is the video that we're going to pick the Top 10's from.
If you have somebody that you would like to vote for to see a next Top 10 or a Top 10 Volume Two, maybe Volume Three or beyond, leave it down in the comments below, and what we're going to do is the ones that have the most thumbs ups, the ones that get voted up the most, are going to be the ones that we look at next for making a Top 10 on the channel.
And so, instead of leaving comments all over the different videos on the channel, this is the single video where all the comments will be aggregated. This is the one that we're paying attention to. So, leave the comments down, whoever you want to see a next Top 10 on or Volume Two, Three, Four, Five, wherever we get to, and if you see ones that you like, give it a thumbs up, give it a vote because those are going to be the ones that rise up and we're going to pick to do them next.
So, thank you for your support. I'm super curious to see how this challenge goes, and I look forward to seeing who you guys want to see next in the Top 10 series.
---
You might also like
---
More from Motivation
---
Watch Evan Carmichael's Top 10 Rules For Success video. Famous Entrepreneur Quotes Evan Carmichael's Quotes "Changing my environment had a dramatic impact …
Watch Mark Hamill's Top 10 Rules For Success video. Famous Entrepreneur Quotes Mark Hamill's Quotes "I love the allure, the danger, of …
Watch Brandon Beck's Top 10 Rules For Success video. Famous Entrepreneur Quotes Brandon Beck's Quotes "Whether you think you can do it, …