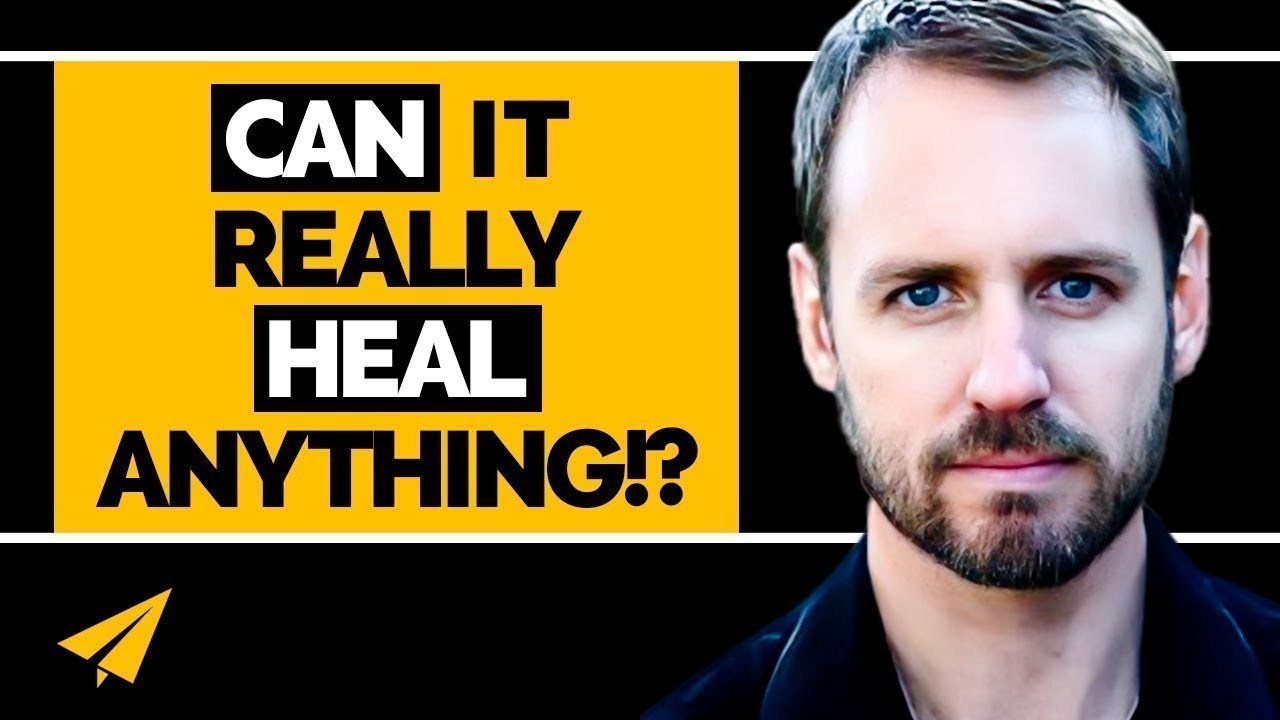 What's up, Believe Nation!
So in January, I got really sick and made it a goal for myself to never get sick again, to always be healthy, and a key part of that was going to be studying the methods of Wim Hof, applying it to my life, and seeing if it worked.
We made our first video. It did really well. A lot of you guys were asking, feedback in the comments afterwards, "Does this really work? "What was the impact?" And so today we're going to follow along investigative journalist and author of What Doesn't Kill Us, Scott Carney, as he investigates, does the Wim Hof method actually work?
Does the Wim Hof Method Actually WORK?
I traveled to Poland to expose a charlatan, a prophet who claimed he could give ordinary people superpowers. He said he could control his body temperature at will, hijack his immune system, and conquer the world's tallest mountains with no cold weather gear. I'd built my career as an investigative journalist debunking people like him. But to prove he was a liar or a madman, I had to try his method. I'm not an athlete, I'm not exceptional, but I found a power that I never knew humans had. I hiked to the summit of Mount Kilimanjaro without a shirt.
I sat on the snowy bank of a river until the ice melted around me. I trained with top athletes. I crossed the finish line of the world's most notorious cold weather obstacle course race wearing nothing but shorts and a smile. I can do 80 pushups on a single breath, and I lost seven pounds of fat in seven days. If I can do it, anyone can.
I'm Scott Carney, and I'm an investigative journalist, and I'm here to climb Kilimanjaro with Wim Hof, the madman. We're going to do it in just two days 'till we get to the top. We're doing it because we can, because this is the way to show our bodies' physical potential by unlocking some of what evolution has given us using very simple techniques, breathing and cold exposure and mental focus.
We feel like if we have all of that, we're going to do something really, really special. So the normal ascent is between five and eight days to get to the summit of Kilimanjaro. We're doing it in two. When I asked the US Army's environmental unit what our success rate should be, they said that we would have about 60 to 75 percent of the people in this group come down with acute mountain sickness. They think that most of us are not going to make it to the top, and we're here to prove that this technique will let most of us get to the top, hopefully all of us, and safely.
This is awesome.
Oh!
Yeah, right up.
Holy
Man: That is not easy, huh?
It got cold in the valley.
We have done it with the Wim Hof himself, with Salim. Woo-hoo!
Salim, our guide. He set the pace. He was amazing. And we got Dennis here, the man who looks better in a onesie than I've ever seen in my life. Look at this beautiful onesie.
Wind and snow, man. Cold wind and snow.
Yeah, it's snowing. Didn't go bare chested the whole way, but you know what? That doesn't matter. We did it.  So I'm an investigative journalist, and over the course of my career, I have examined a lot of false gurus, people who make really advanced spiritual claims and occasionally end with people dying or getting hurt, losing all their money, that sort of thing. And actually, the previous book that I'd written, A Death on Diamond Mountain, explores not only my personal experience with a friend of mine who died on a meditation retreat in northern India, but also the death of a man named Ian Thorson in the deserts of Arizona while studying with a very controversial Tibetan guru named Michael Roach.
And Roach made these claims that he could give you superpowers through meditation, things like levitating, things like walking through the walls, things like telepathy, these things which are in the yoga sutras considered siddhis, or miracles. Now, when I heard about Wim Hof, I thought that he was going to be another very sketchy guru like Michael Roach, 'cause his claims were that he could control his body temperature at will, consciously control his autonomic nervous system and his immune system, which aren't quite as grandiose claims as this other guy I looked at, but potentially dangerous, because what Wim Hof is famous for is his incredible resilience.  was the picture of him sitting on an iceberg somewhere north of the Arctic Circle in just shorts, shirtless in the cold, and he looks sort of happy.
He has the record for an Arctic marathon, again, barefoot in his shorts. He's done marathons in the Sahara. He's hiked two thirds up the way Mount Everest, also in his shorts. And so I knew he had some of these abilities, he'd had a history with this. However, what I worried was that when he claims that he can teach these things, what might be his innate biological abilities are really the false claims that could get someone killed. So I had a assignment from Playboy Magazine to go there and write about his training. And I got off the plane, and initially, he's not a very impressive person. He's a Dutch fitness guru.
He's not incredibly tall. He's got a big ruddy nose from years of alcoholism. He's a smoker. He doesn't smell so great. His speech is very disorganized. And I was like, "Oh, this guy is probably a sham." So he meets me at the airport. We're in Wroclaw. This is the Polish winter. I like to say it's the same winter that stopped the Nazi army. It's the same winter that Napoleon turned his armies around. And here I am. I'm taking a cab with him into the mountains of that area, and he says basically that in a couple days I'll be standing out in my shorts and a shirt and heating myself up consciously and have no trouble, and I thought that was sort of crazy.
But, as an anthropologist, as an investigative journalist, as somebody who believes in the facts, I can't just go there and say, just write him off full stop without giving him a chance. So I say, "Okay, I'm going to try your method for a few days, "and the second that I start feeling this is sketchy, "that this is no good, I'm out." And it turns out things were pretty cool. You expose yourself to extreme-ish cold, not like space temperatures, but ice baths and things like that, and then when you're in this stimulus which would trigger your fight or flight responses, you suppress and redirect that response to make it not happen.
So to give an example, in an ice bath, you get into the ice bath and instead of tensing up and being like, "Oh my god, this is horrible!" you relax in that environment and try to trigger a different way to warm your body through metabolic action instead of the tension of your muscles. And then he also has a breathing method where, basically, you hyperventilate and hold your breath and you hyperventilate and hold your breath, and what you're trying to do is when you're holding your breath is stretch out that point where you feel the need to gasp. And by doing that, you're also tweaking that fight or flight response.
You're tweaking that feeling in your body that seems autonomic, but you're actually realizing that there's some negotiation that you have over that. When you start the method, it's this hyperventilation and then there's the cold exposure. And the first thing we did was the hyperventilation routine. And I knew beforehand that I could hold my breath for like 30 seconds or 45 seconds if I just like  and held it. That's how long I could last. I did his method, and we're doing this hyperventilation stuff which looks like,  for like five or 10 or 15 minutes we're doing this. And then I hold my breath and I can hold my breath for two minutes, and I thought that was pretty cool.
I didn't think it was a miracle, but I thought it was pretty cool. And then we kept on doing that hyperventilation, and then he said, "Now, let all the air out of your lungs and do pushups." And I knew I could do 20 pushups. I am not a extreme athlete or whatever, especially at that point. And I usually could do 20 pushups, but here I am, with no air in my lungs doing pushups, and I put out 40 without breathing, and I thought that was just so cool. And that was probably the moment where I'm like, "Okay, I'm going to give this guy a shot "to see what is actually happening." And then, like you said, he said, "Why don't we go stand out in the snow?" And this is the winter of Poland, so it's the winter that stopped the Nazi army. It's the winter that stopped Napoleon. And it's like January.
And we stripped down to nothing, basically. I had a bathing suit on, that's it. Stand in the snow. And it freaking hurts. Goddammit, I tell you, it sucked 100 percent. My feet, it's like they're on coals. After five minutes, I run into a sauna, and it hurts even more when I'm in the sauna. Warming up sucks even more. And then I was like, "Wim, you're an asshole, "and I don't want to talk to you anymore," but he's like, "Yeah, yeah, I get that. "That's always what happens "the first time you expose yourself. "Just see what happens tomorrow." And the next day, I go out, and I land 10 minutes before that same feeling of horror shows up.
And the day after that, it's 30 minutes, and the day after that it's an hour, and I'm sweating at an hour. And I'm like, "Holy crap. "This is big." These are huge changes that are happening really quickly, and I was just living in Los Angeles before this, so that's like eternal summer. And going from there to this horrendously cold winter is crazy. And at the end of all of the Polish retreats, you hike up this mountain called Snezka, which is a ski slope, but it had just snowed the day before. And so we had like a foot of powder, that much powder, on the ground. And it took us eight hours to get to the top, and I was just in nothing, basically, just shoes and shorts and a hat, and I was sweating the whole way up. And it just seemed so weird, right? Who knew that my body had this power? And it's not a miracle. It's not like he shot prana energy at me-
The thing that's really cool was that Wim's method is not a superpower. It's just an ordinary human power that we have left dormant because we're all wimps and we like being in this comfortable 72 degree temperature all the time, having no variation, and so what Wim is doing is just putting variations into your daily routine and then triggering what is essentially evolutionary programming, programming that we've had that has allowed our species to survive and get us to now.
He's just saying, "Here's how to reactivate that stuff."  So Wim has done all of these crazy things. He's able to sit in the ice and control his body temperature, and they put a rectal probe in him to show that his body temperature rose in the ice instead of declined. And that was all very cool. But then he made this claim that he could consciously turn off, or turn up, his immune system at will, which is at the point thought physiologically impossible.
There's no mental connection between the immune system and the brain. But he said he could do it, and so these immunologists over at Radboud University, in Nijmegen, there you go, got it, named Dr. Peter Pickkers and Matthijs Kox, what they did is devised a test to see if he was right. And the test originally exists for testing cyclosporine and other immunosuppressants, which are used if you get a kidney transplant. Your body will usually reject the kidney and it'll eat up the kidney, and so what they need to do is turn off your immune system in order that you can keep the kidney around.
So the way you test those drugs is you give someone the drug and then inject them with this heat killed E. coli bacteria, which is called endotoxin, which in 99 percent of normal people you get injected with it and you get a fever, a runny nose. You have all of the primary immune responses until your body figures out that it has been tricked and then it gives the big middle finger and then it reverts to normal. Now, Wim said that he could do basically the same thing as taking an immunosuppressant, but with his mind.
Which sounds super woo-woo. If you know nothing about this, this sounds so woo-woo and saying you can control your autonomic nervous system, any doctor is going to say, "That's impossible."
The definition of autonomic means you don't freaking control it. It's automatic, right? And actually, a lot of stuff on this journey ends up sounding woo-woo, and I am allergic to a lot of it, but you got to keep testing it, and some of this works out. So they inject him with endotoxin. He was supposed to get a fever, and he was like, "Oh, no, I feel fine. "I just have a minor headache." And that was all he said. And then they were doing blood tests and doing all these things. And his blood actually remained resistant to endotoxin even after it was extracted out of his body and remained that way for three days afterwards. So it was shocking.
And there was this big journal article that was like, "Look at this " And then some scientists saw this study, and they're like, "Well, wait a minute. "Wim is probably a genetic freak." Remember, I said 99 percent of people react in a predictable way, but one percent are able to resist or don't have that reaction. So that's a totally fair scientific assessment. So what they did is a year later, Pickkers and Kox gathered 12, actually it was 18 volunteers, six people in a control group, 12 in an active group, and they took those 12 guys and they put them through Wim's Poland training, the same one that I did in Poland.
Actually, they were there the week after I was reporting on the Playboy story, same winter. After that, they brought them all back to Radboud and injected them all with endotoxin, and they repeated the same results. Now, that journal article has been the one that everyone is now looking at, because what it proved is that not only was Wim really interesting, and look, he can suppress his immune system, but that he can teach it and that it's generalizable. And there's still ongoing research, but that is the key, because if you can suppress your immune system, then what does that mean for autoimmune illnesses like arthritis or lupus or Crohn's disease where you have lesions from your mouth to your butt, and what the implications are?
And what I've seen personally from interviews and meeting people is that many folks are able to reverse autoimmune illnesses by doing stuff like the Wim Hof method, this breathing, this conscious focus, this ice baths and that sort of stuff. And it's amazing. This has potential impacts for every autoimmune illness out there in the world, anything where your body is attacking itself, so think arthritis, think lupus, think Crohn's disease. To some degree, diabetes. To some degree, Parkinson's. All of a sudden, all of these people are starting to use the Wim Hof method to treat themselves for a huge variety of autoimmune illnesses.
And in the book, I look at four case studies of four different people who are using cold showers and conscious breathing to combat and reverse, in some cases, Crohn's disease, arthritis, and Parkinson's. They're amazing anecdotes. These are not totally randomized, placebo controlled studies that have gone on for 15 years. But there are great bleeding edge results, and they're real people and I've seen them myself.
And I can say also in my own experience, having done this breathing method for about three, sorry, six years, since a kid, I have always been generally healthy except for just one thing, which is I've always gotten canker sores, which are sort of like mouth ulcers. And because I was exposed to whatever the virus is that starts it at a very young age, I started getting them at one, they could grow to be about the size of a dime in my mouth, which means, for me, they're just incredibly painful, difficult to talk, difficult to smile. And I had tried everything in the world to try to combat this. I tried alternative medicines. I tried Western medicines. I did stupid things like putting salt on it 'cause somebody told me that would work. It was horrible.
Painful.
Since doing this method, I haven't gotten them at all. When I do the breathing, when I do the cold, these things don't surface, and they used to surface for me every two weeks. So for me, that's been amazing. Not quite as impressive as Crohn's disease or arthritis, but still very cool.  There's two really easy methods to just start seeing what your body can do, which is take a shower, wash. Easy so far, right? Super easy. Now, turn to the back of the shower and do the hardest thing you'll ever do in your life and turn that knob to cold, which really is hard.   This is really hard to do, because you're like, "I was warm, though."
And then sit in that cold, and then relax. Just chill. And it can be hard at first because your response could be very strong, but you can do it, I promise you. And relax there and just feel that cold and then realize, I know you've probably swam in the ocean at some point, and you realized when you first got in it was cold because you tiptoed in, and then eventually you jumped in, and then you swam around and it was all right.
You're going to get to that same spot. And do that. Do that. That's the entry point that you can do every morning. Do it first thing, and then you'll get this great rush. When you get out, you'll be like, "Oh, everything is sort of easier today, "and I feel like a glow." That will totally happen. Another thing that I recommend to people is going, if it's winter, going on a run outside with just your skivvies on, or if you're a woman, sports bra.
Yeah.
And shoes. And go for a run, and just really just not very much clothing, and just realize that the first minute or two is going to be cold, but then you're going to build up some internal heat. Or if you really want to be prepared, you can do some pushups before you go out so you've already built up some heat. Go for a mile or two in like 30 degree weather or 20 degree weather in a place where, you can look at a frostbite table if you want. You can just google, "Frostbite table," and you can see. "Well, I can stay out for 30 minutes "before frostbite might be a danger." Okay, so do 29 minutes and you're going to be all right.
And you're going to generate so much heat anyway, because when you run you generate heat and you will be warm, that you're going to realize this is great. And what's really cool, what's happening is that your nerves, even though you're generating internal heat, the nerves under your skin are getting those messages saying, "It's winter, and winter is coming, "and therefore I'm going to have to go get ready for this," and your body starts to adapt super quickly, and it's more or less painless to do. And you know, I climbed up to Mount Kilimanjaro. I made it to Gilman's Point, which is about 85, sorry, 18,500 feet.
I was in a bathing suit almost the whole way up. You can, too. It got down to negative 30 at times. So use that as a guidepost of where you might be able to, I'm not saying Kilimanjaro is what you need to do, but that's a good start. If you just do something like turn down the thermostat in your house in the winter to about 60 degrees, that will give you some passive input, and also cold showers. This will do something. This will tell your body, you're giving signals to your body to start doing things. Now, if you want to do, learn the Wim Hof breathing, 'cause it's really quite simple. I do about 15 minutes a day of it.
You can do more. You don't need to. Read the book, and there's this stuff to think about. And remember, these are guidelines. The headline here is that the environment is important, and the environment you inhabit and your relation to it is important and you should not take it for granted. I think the breathing method is absolutely critical to the method, and I think it speeds it up. I think it helps a lot. And what it is it's this hyperventilation, so it's like 30 or 40 deep, controlled breaths, in which you're blowing off CO2 out of your system and you're increasing your O2 saturation up to 100 percent. And then you hold your breath with the air out of your lungs and you try to get to that point where you need to gasp, where you feel like you're like, "I got to breathe."
And by doing that, what you're doing is interacting with an autonomic system in your body, which is where the gasp reflex is, and you're telling your body that you should have some control over this one system. And it's the same thing that you do in a cold shower when you're telling yourself not to shiver. It's the same skill of becoming mentally strong over an autonomic reflex. And what this does, and these two methods works on different systems, parasympathetic and sympathetic systems in the body, but what that does is give you more resistance in the cold and has this autonomic trick, this autonomic ability to influence your immune system down the road, which is incredibly useful.
So I wouldn't recommend, if you're super lazy and all you're going to do is the cold shower, then great. It's not going to be bad for you. That's awesome. That will help. But really, the breathing method only adds 12 minutes to a morning workout. I wake up in the morning. I don't even get out of bed. I just lie there next to my wife, who's also doing this, and we start with the breathing method, which is 30 deep, controlled, rapid breaths that would look something like this. It would go …  Like a little stop at the top and you go, and you do about 30 of those. You'll get lightheaded, maybe you'll have tingly fingers, something like that.
And then at the end of it, you let all the air out,  and hold it. And I usually will have a stopwatch with me. On my iPhone, there's one. And then I hold it for about a minute like that, and then I repeat. I do 30 breaths, and then air out, and I do a stopwatch and I do it for two minutes, I hold my breathe for two minutes, and the third time, I'll do the same rep but I'll hold it for three minutes. And people will have different times. Don't worry too much about the times. Just be sure that you're improving with every one, and that's usually not an issue. And then I'll do one more rep of breathing, and I'll get out of my bed and I'll do breath out pushups, so all the air out of my lungs and I just start doing pushups, and I do 50 every morning.
And I end up with, I don't know why I do this, but I do a headstand at the end of it, and then I give my wife a hug, and then I'm ready to go eat breakfast. And I want to tell you that it snowed in Denver last night, which means we got about a foot of snow, and according to the city, we have to go shovel our walkway, so I wanted to give you a quick winter workout that really anyone can do, and it's a lot of fun. At the moment, it's about two degrees Fahrenheit in Denver. Let's go.  All right. That was a lot of fun. I hope you enjoy your winter. I know I will. And if you need a little bit more cold 'cause you worked up a little bit, there's always the snow. Pretty easy, and it feels great. Ah.
Thank You!
So thank you guys so much for watching. I'd love to know, what did you think of this video? What do you think of the Wim Hof method? Have you tried it? I have definitely noticed an improvement in my health since getting started, so I'm extremely grateful for that.
Let me know in the comments below. Also, if you want to check out the first Wim Hof video that we made, go check that out. I think you'll learn a lot from it. And you could check out Scott's book, What Doesn't Kill Us, wherever you pick up books. Thank you guys so much for watching. I believe in you. I hope you continue to believe in yourself and whatever your one word is. Much love. I'll see you soon.
---
You might also like
---
More from Wim Hof
---
I'm a normal guy, a simple guy, but I'm going to change the world. I lost my wife in 95, …
What's up Believe nation? Evan: I used to get sick a lot, I used to believe that if I didn't …