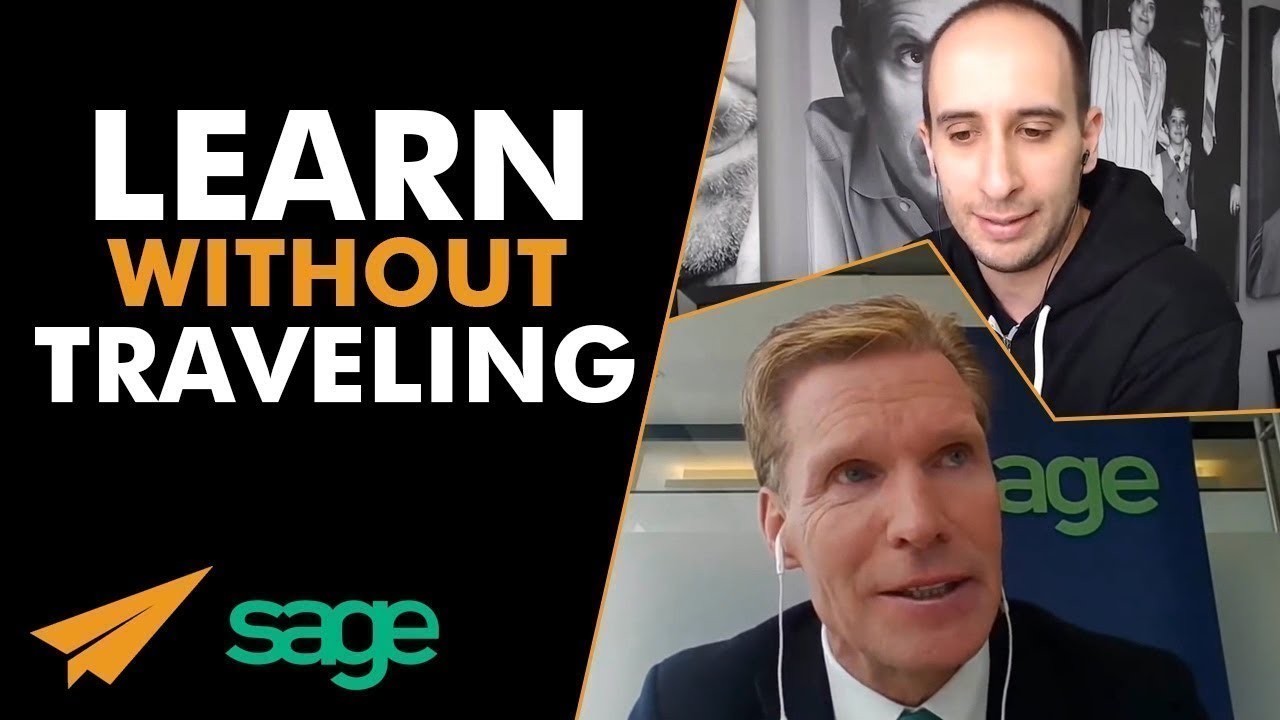 Evan: For those who can't afford to travel, what is the best way to expand your mind?
Stephen: That's a great question, Katie. I think the reality would be if you live in a cosmopolitan city like Toronto, New York, or near a city, you could actually go and there's tons of amazing communities, you know, there's massive Cantonese communities, Mandarin community, Indian community uhm… Bangladesh community and all these places.
So, again, it depends. First of all, kind of stick to what is your idea? What is your product? What is your mission? And then think about where is the audience that's going to be the market for your product? Who are going to be your customers?
And then, even, physically you might find that there's cities near you where they're well-represented or the demographics are well represented. And then the next question, if that's not the case, I don't know, say you you live in the middle of the Midwest in the U.S., in a kind of rural community, then the great news is the power of the internet has changed everything in the last 20 years.
Lot of people who want to support your success, or your idea
So, you an go online, you can find anything because you got an encyclopedia at the palm of your hand, where you can find, and, the other thing I have found some great entrepreneurs recently. They've just build a virtual business, of colleagues that met around the world through the internet. You know, there's actually someone who's published a book, and they self-published it, and they actually got the editor, I think, from Turkey.
You know, they're out of New York state, but they got the guys, in terms of the book-binding, out of Canada. So, you know, the world is a virtual world that's all there for you. And I think the opportunity, and actually this really helps diversity and creativity, is there's tons of resources and brilliant people around the world.
What, there's seven billion people, but there's a lot of people who want to support your success, or your idea, who are untapped resources. And they can either, even be mentors to you to help you on your journey and through social media, there's a great way of connecting with them also.
You can educate yourself
And the nice thing about, you know, social media is there's almost a bond of trust. It's almost like, when we meet people, we have to get to know them, but with social media, you kind of meet someone socially , and you automatically trust them.
And if they have got something that helps your idea come to market, then why not, it's worth testing that and pursuing that. And you actually can build a business and you can educate yourself,
Katie, I think, very clearly around where is your audience?
Where is your market?
And who is the network of people I need to do to make that idea come to reality and build a business?
And it's all available through social, and it's all available through the internet, So, we're really encouraged and obviously are really  about coming on this show. There's probably loads of people who are listening now, talking, paying questions and who could be really powerful in your network to help your idea come to market.
Evan: Listen, Katie, I think this is part of entrepreneurship. You never have all the resources you want to do the thing that you want to do. You've got to find another way to get started, right. Don't let the fact that you don't have the money to travel be the reason why you don't go out and try to expand your mind, right? And I don't have a building, so I can't, you know? We're always going to have these reasons why we can't do the things.
Entrepreneurship's about resourcefulness and finding a way. So what can you do in your local city to find a way? Maybe there's meet-up groups, you know? There's salsa classes here in Toronto. I don't have to go to a different country to learn how to dance salsa.
"You never have all the resources you want to do the thing that you want to do. You've got to find another way to get started" – Evan Carmichael
There's different activities you can do around. There's different videos you can watch. I learn a ton from my own videos, where we cover, you guys give us suggestions on videos, people to cover. People I've never heard of, who have had massive success in countries outside of North America.
I get to learn from that. And so, it's just finding a way. What do you want to learn? What are the skills? What are the people you want to be able to connect with? There's probably a local group already covering that in some way, and if not, there's definitely one online that you can get involved with. So, much more, just about the resourcefulness than the lack of resources.
---
You might also like
---
More from Evan Carmichael
---
What's up, Believe Nation? Greetings from London, England. It's Evan. My one word is believe and I believe in people, …
Watch Evan Carmichael's Top 10 Rules For Success video. Famous Entrepreneur Quotes Evan Carmichael's Quotes "Changing my environment had a dramatic impact …
Today we're going to look at seven different ways that you can make business alliances. What's up Believe Nation? It's Evan. …