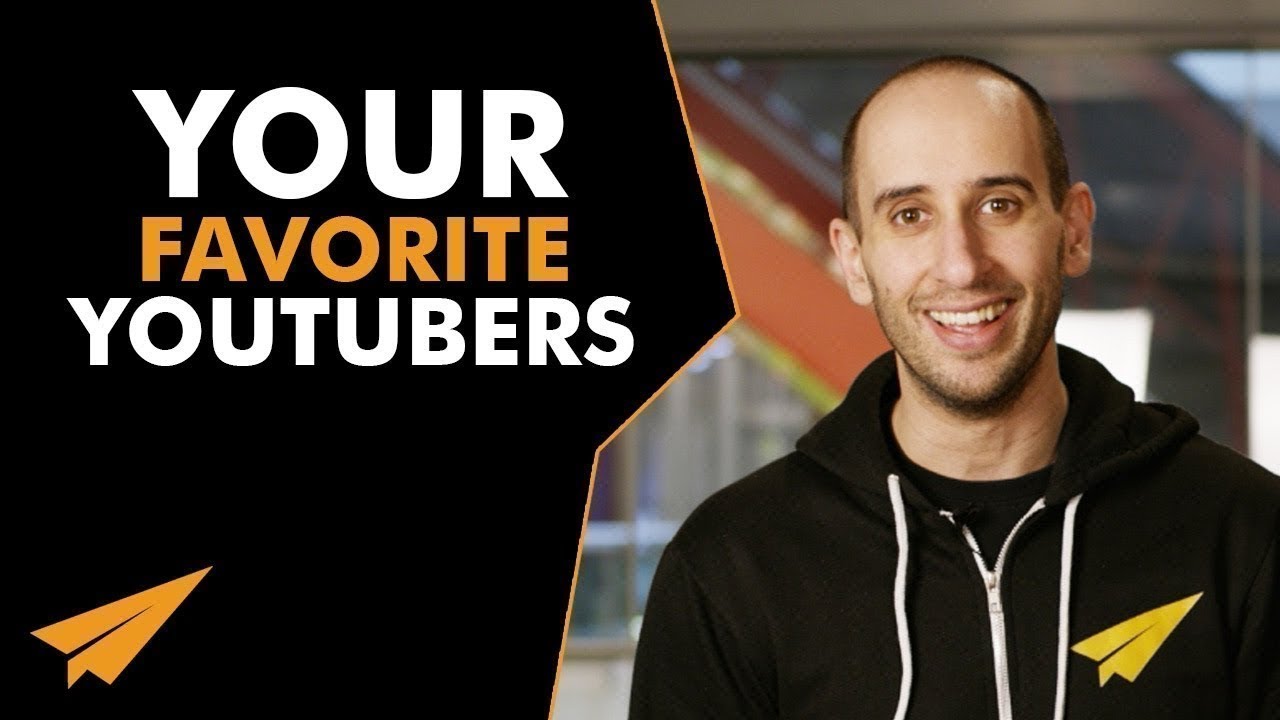 What's up, Believe Nation? So, I'm curious to figure out which YouTube channels do you guys watch daily?
So, I got an alert saying that I was in a video from one of my fans, and I went to go check out the video, and it's a cool video. It's about her entire morning routine, and we'll link it up below so you guys can check it out, but I wanted to include one section of it, where she included my channel and another person's on her daily list of things that she checks out.
First thing I do is taking my iPad and checking on my YouTube subscriptions and see the new videos so that I can watch motivational videos when I get ready in the morning. One essential part of my morning routine is Evan Carmichael's channel because of the motivational content he puts out, and for lifestyle things, I love to follow Kandi Nicholson. I will link both channels below.
So, I'm curious for you guys, what YouTube channels do you watch on a daily basis? Like you can't live, well I guess you could live, but you know, you don't want to live without that channel on a regular basis.
What is it that you're consuming? I think of it, for me, on a daily basis, a daily basis, the only channel that I watch on a daily basis is my own. If I'm looking consistent basis, like at least weekly, I'm looking at Gary Veynerchuk, I'm looking at Lewis Howes, I'm looking at, recently, Breakfast Club, some of their interviews are interesting, and then some League of Legends channels, but I think, from a business entrepreneur angle, that's it. Mine, Gary V., Lewis Howes, and Breakfast Club, and I'm curious for you guys, who are you watching? What are you watching, first, daily, most important, daily? What YouTube channel do you watch every single day, and then, if you don't have any, then every week? At least you're watching one video per week.
Leave it in the comments below. I'm really curious to find out, learn more about you, what you're watching, and also, maybe discover some channels for myself that I haven't heard of before, so link that up. Thank you guys so much for watching. I believe in you. I hope you continue to believe in yourself, and whatever your one word is, much love. See you soon.
---
You might also like
---
More from Evan Carmichael
---
What's up, Believe Nation? Greetings from London, England. It's Evan. My one word is believe and I believe in people, …
Watch Evan Carmichael's Top 10 Rules For Success video. Famous Entrepreneur Quotes Evan Carmichael's Quotes "Changing my environment had a dramatic impact …
Today we're going to look at seven different ways that you can make business alliances. What's up Believe Nation? It's Evan. …